Secret Millionaire Bot
It Was $37 - Now it is $7
Cons
Website is down
Removed from Clickbank
False income claims
Misleading video
Hidden upsells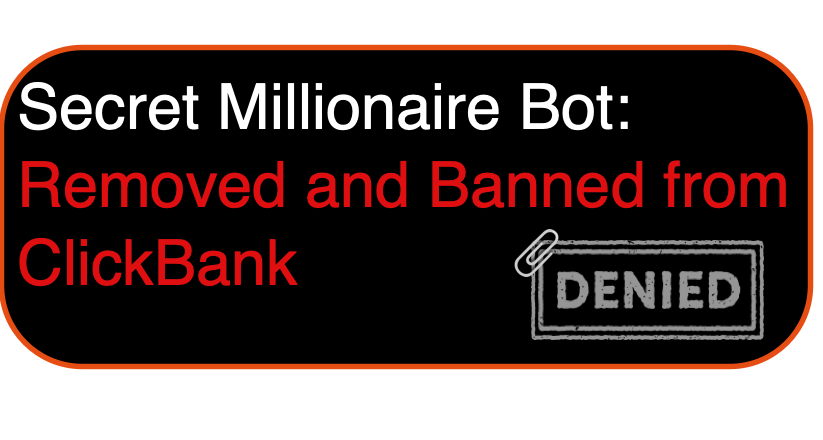 Product name: Secret Millionaire Bot
Website: secretmillionairebot.com
Founder: Charles Allen
Price: $37+ upsells up to $900
Overall rank: 1 out of 10
Verdict: Borderline Scam (Removed from Clickbank)
There are two ways to make money online: the easy way and the hard way.
If you want the easy way and make $2,479 a day, this is why Secret Millionaire Bot was created.
If you want the hard way then you need to read about legit programs like these two:
Wait a second. If you want seriously, Secret Millionaire Bot is a waste of time.
You won't make even $200 a day with this training and I'm going to explain why. Just read the rest of my review.
So, let's see if Secret Millionaire Bot is a scam or not.
Short Review of Secret Millionaire Bot
Secret Millionaire Bot by Charles Allen teaches you how to make money online drop shipping using Instagram.
The whole training is built around Instagram and you are promised to earn over $2,000 a day.
If this is true or not will be revealed in my review.
Is Secret Millionaire Bot a Scam?
Secret Millionaire Bot is a borderline scam for two reasons:
1. Charles Allen makes exaggerated income claims
2. Secret Millionaire Bot was removed and banned from Clickbank
Pros of Secret Millionaire Bot
Money back guarantee
Decent training
Cons of Secret Millionaire Bot
The website is down
The Program was removed from Clickbank
Misleading video
Fake testimonials
Hidden upsells
My Top Recommended Programs

    Program # 1 – Wealthy Affiliate

  Program # 2 – Income School

How Does Secret Millionaire Bot Work?
Though the name of this program is Secret Millionaire Bot, in fact there is no any secret here.
Very often scammers or creators of low quality products like this use "secret" word in the title to convince people to buy their product.
Because most people believe that there is special secret that no one knows and it's the only reason why people can't make money online.
Once they know this secret money start to flood their pockets. Sorry to disappoint you but it is not going to work.
Let's see what Secret Millionaire Bot works and what you can expect from this program.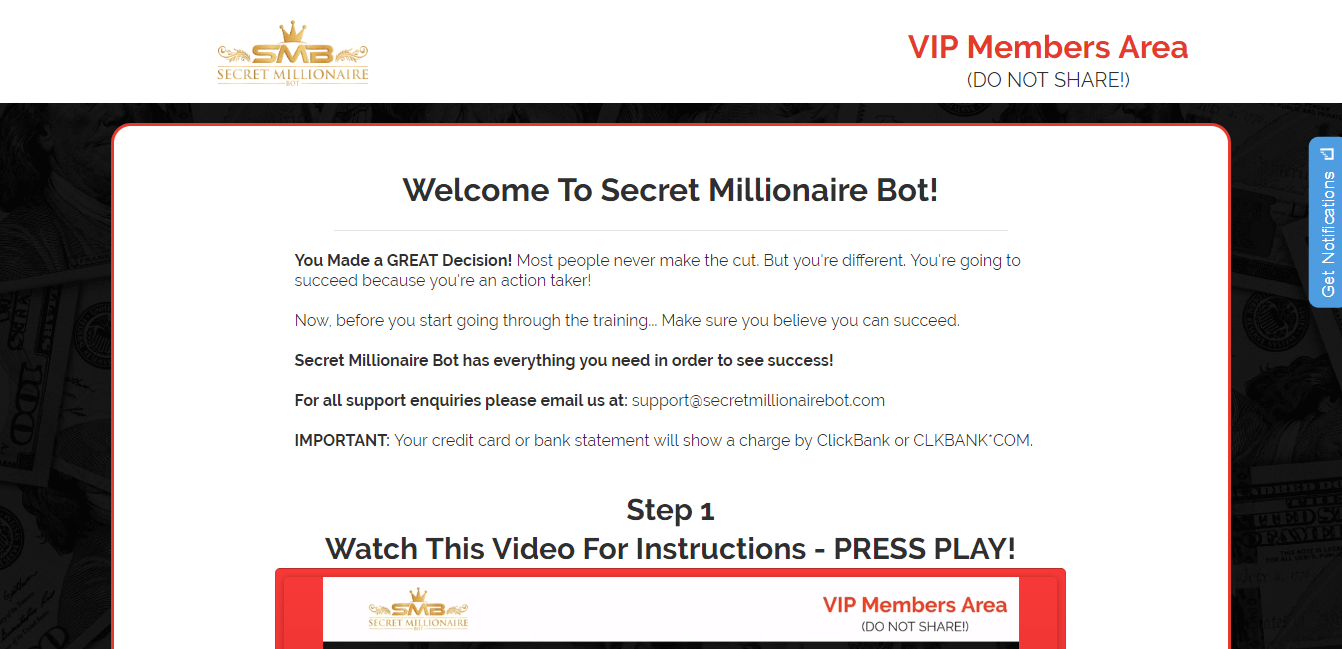 This program teaches you how to make money through affiliate marketing using methods, such as Instagram social network. There is no secret here.
First of all, you need to build an audience on Instagram by creating some useful, valuable content.
If you can do it, you can drive a lot of traffic and possibly monetize that traffic. Is that easy? No. Is that impossible? No.
Of course, it can be done but this will require a lot of time, effort, action and patience from you.
Secret Millionaire Bot is not a new program. It teaches you the same strategy that was in another program called "Easy Insta Profits".
Most videos in the program are 5-10 minutes long.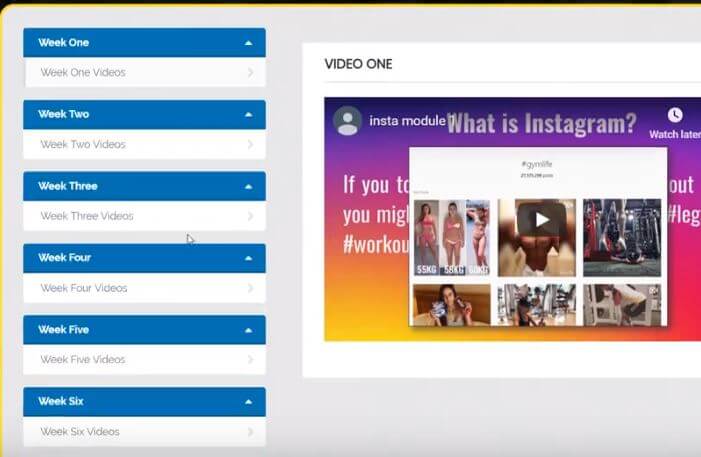 Week 1 – What Is Instagram?
Week 2 – Starting On The Right Foot
Week 3 – Building Your Instagram Brand
Week 4 – Creating An Instagram Business Account
Week 5 – 5 Ways To Make More Money On Instagram
Week 6 – Becoming A Dropshipper On Instagram
Week 7 – Affiliate Marketing Case Study
Week 8 – Growing Your Instagram followers
Week 9 – Sponsored Post
Secret Millionaire Bot is structured for duration of 8 weeks but it's not clear why we should be doing it 8 weeks.
Because for each video you probably need 10 minutes. So, it's artificially structured into 8 weeks to make an impression of a solid training.
In fact, the training power is not impressive at all. You can find a ton of such info for free using Google or YouTube.
Using Instagram for drop shipping business is not enough. You have to use different methods, such as paid traffic, free traffic through SEO, Youtube and many other strategies.
Shopify and Salehoo are experts in this business and can teach how to do it.
There are many other programs that are very expensive and may cost up to $2,000 or even $3,000 upfront.
As you can see from the titles of training videos above, Secret Millionaire Bot requires a lot of effort and time to build an audience and drive traffic to your business.
There is nothing automated stuff here. But Charles Allen does advertise his program as fully automated bot that will earn money for you on autopilot.
I hope you now see the whole picture of what you are going to get into if you decide to join Secret Millionaire Bot.
Why Programs Like Secret Millionaire Bot are So Popular Online?
Programs like Secret Millionaire Bot are popular because when scammers like Charles Allen plan to launch their new product they make an announcement within digital networks like Clickbank, JVZoo, Warrior Plus and many other networks.
When they make an announcement they promise to pay high commissions to affiliates.
Affiliates are people who have big audiences ready to buy any product they recommend to them.
Once announcement has been made affiliates start to promote a new program on the internet and it becomes super popular within 2,3 months.
Most of those affiliates don't care if the product is good or bad. Because they want to make money and promote any program that pays them high commissions.
Other affiliates that are minority promote only quality products. But they are minority.
This way programs like Secret Millionaire Bot become very popular online and many people get scammed for months and even for years after promotion.
Secret Millionaire Bot Upsells
Like many other low quality products, Secret Millionaire Bot is not an exception.
It was created with one idea in mind – to make as much money off you as possible by selling you as many products as possible.
The basic price is $37, then comes another upsell for $147 (Pro version).
With this product you are promised to make money faster and way more than with a basic Secret Millionaire Bot version.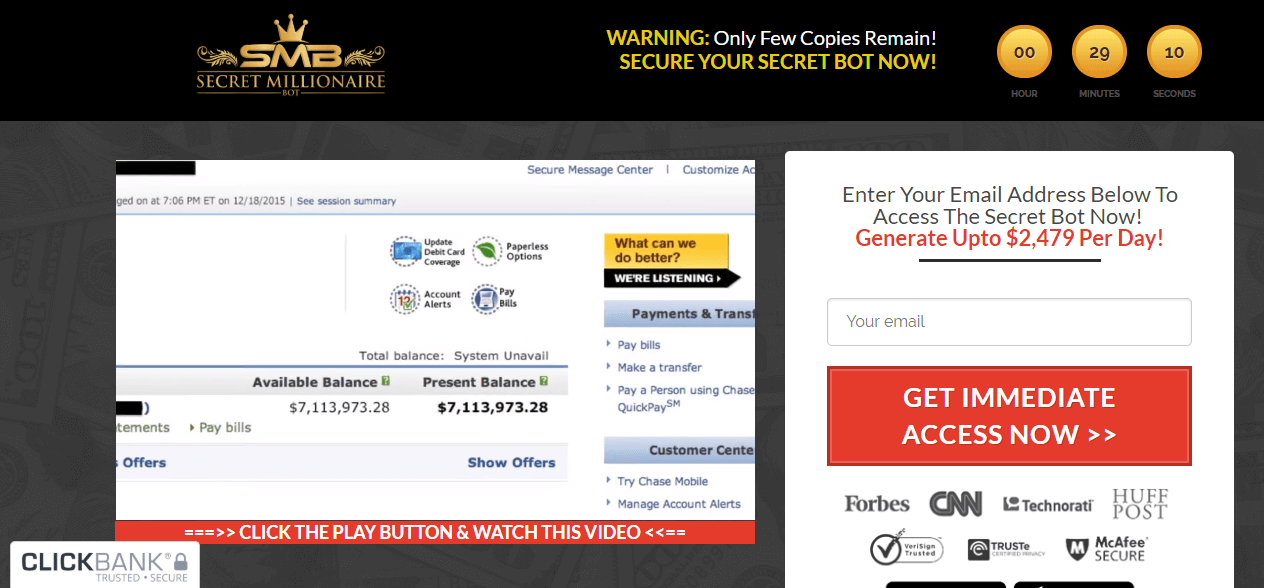 Next upsell is $147 (auto profit replicator) with which you are promised to make way more money.
Next upsell is for $497 which was designed to help you solve the traffic issue. From my experience I can tell you it is not going to work.
There is no magic software that can send you a flood of traffic. It can be done only if you pay for the traffic but the quality of the traffic will be questionable.
When you pay for a basic package you will see many other paid membership options like VIP members workshops, exclusive website for VIP members.
In the members area you will see an offer to another product called Bulletproof Profits which is another low quality product from Clickbank marketplace known for low quality products in the make money online space.
What I like About Secret Millionaire Bot?
The initial price is affordable which is good for most people and there is a money back guarantee that applies to all Clickbank products.
The training on Instagram is not bad, it has some value.
Instagram is now of the most popular social networks that you can use as a platform to promote your business.
What I don't like About Secret Millionaire Bot?
Unrealistic income claims
Like many other programs, Secret Millionaire Bot by Charles makes exaggerated income claims, such as making over $2.000 a day.
From my experience I can tell it's hardly achievable with Secret Millionaire Bot training.
The website is down
The Secret Millionaire Bot website is now down and the product can't be ordered.
The Program was removed from Clickbank
Secret Millionaire Bot was recently removed and banned from Clickbank which is a pure indication that the product is not legit.
Products are removed due to violation of some strict rules which is the case with Secret Millionaire Bot.

Misleading video
The video is absolutely misleading because of exaggerated income claims that leads people into believing that they can get income generating software or training for $37.
The video shows underground secret millionaires that know hidden secrets to making thousands of dollars a day.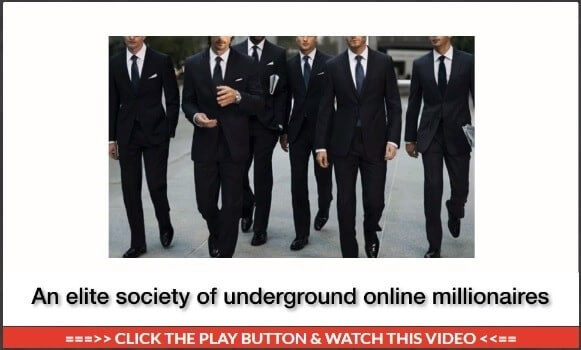 They live in luxury houses and drive luxury cars. Your life is going to change forever. This kind of BS promised in the video. Avoid it and don't waste your money.
Fake testimonials
Low quality programs like Secret Millionaire Bot always order video testimonials from Fiverr.com full of of paid actors ready to record any sort of false video as if they are making millions of dollars.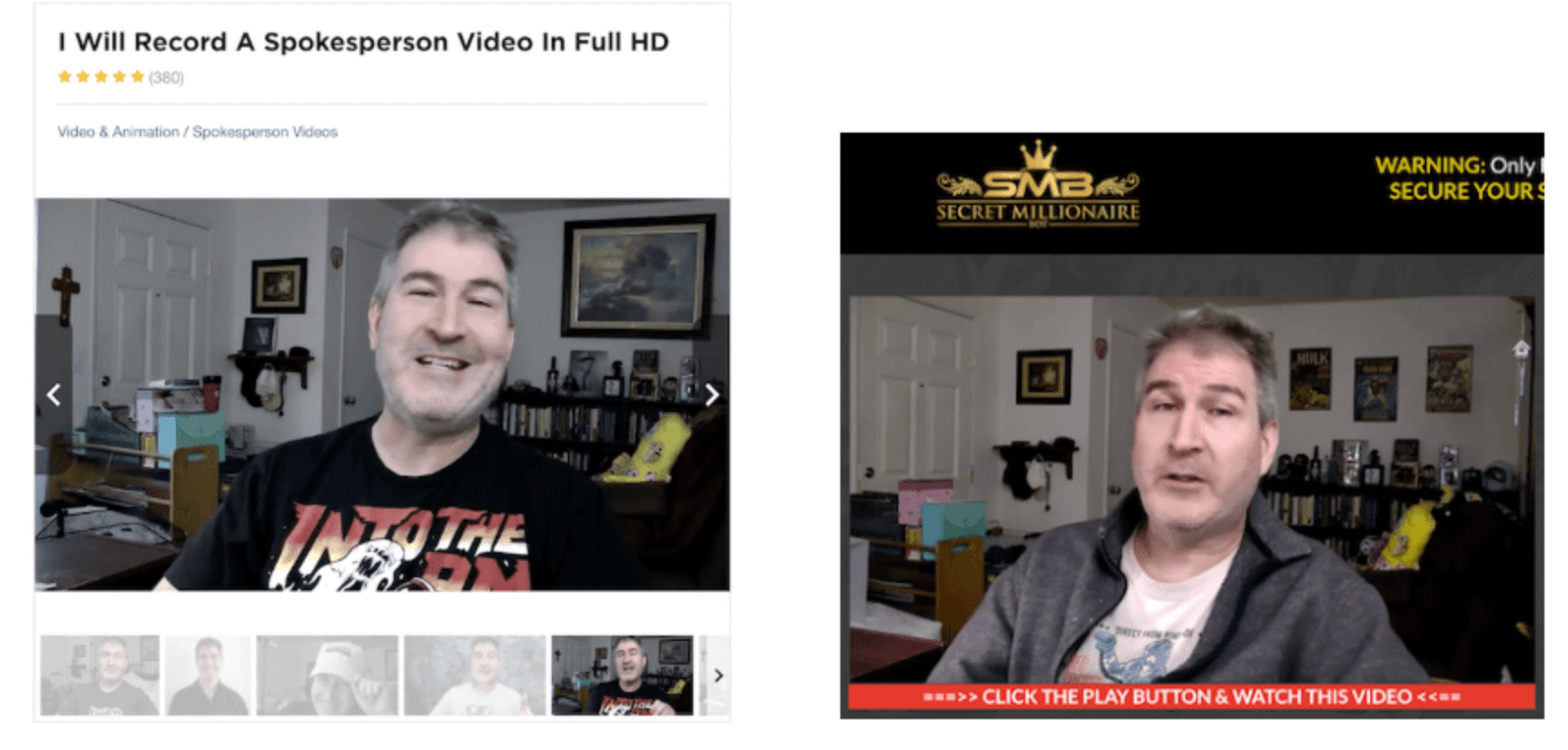 Unfortunately, Secret Millionaire Bot follows the same approach.
For example, this scam actress from Fiverr claims she earned over $200.000 for 2 months thanks to Secret Millionaire Bot. Do you believe her?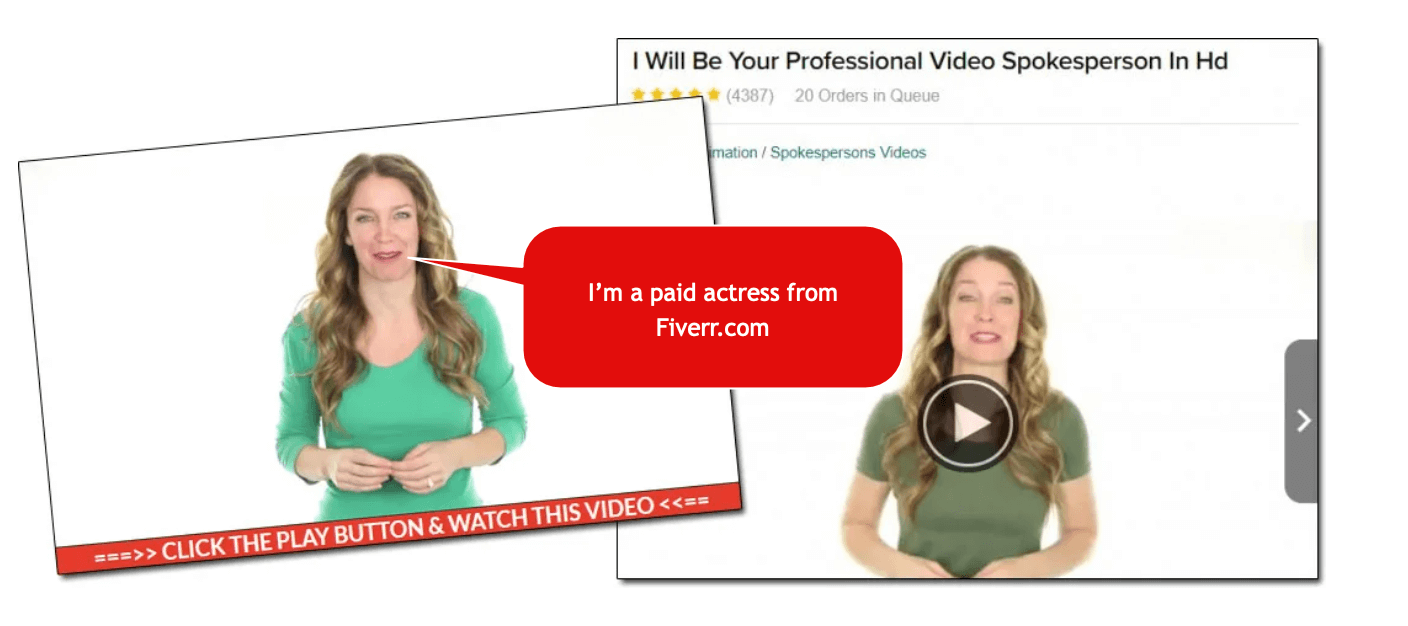 Hidden upsells
In the video Charles says you have to pay only one, single time activation fee of $37 and get access to his secret millionaire program.
This is what you can see on the screenshot to his video. In fact, you have to spend around $800 for different upsells and it's not the end of the story.
You also need to spend a significant amount of money for advertising and getting traffic to your offers.
Unfortunately, non of this is revealed in the video. You will know this only after paying $37.
False claims
As you can see on the screenshot, it says that the offer from Secret Millionaire Bot will not stay forever and will be removed on Saturday 16th March 2019.
Believe me or not, but even you come on Sunday the offer will not be removed.
Finally, after all these lies Secret Millionaire Bot was removed by Clickbank and now you are safe from it.

Secret Millionaire Bot Promises and Realities
Promises
When you plan to buy a product in make money online niche you normally watch a video that describes the program.
Such video must be truthful and direct without any false information.
If it contains a lot of lies, misleading words and false income claims that come from the creator of that program then the first question that comes to your mind is:
Can you trust such an internet marketer?
Can you follow their strategies or it's a waste of time?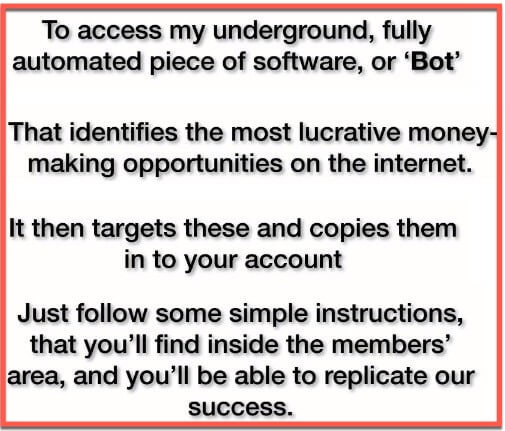 Because Charles in the video talks about his money back guarantee, about giving you access to his secret system that made other people like you millionaires, about making easy money from the comfort of your home, about fully automated business that will be making money for you non stop.
Realities
Of course, non of this is true. Charles himself is a fake personality. He doesn't exist. It's not his real name and it's not clear why he hides his name.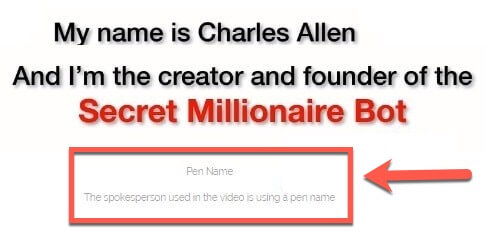 On the disclaimer page it is clearly said that Secret Millionaire Bot doesn't guarantee any income.
Results depend on the nature of the product or business model, conditions of the marketplace, the experience of the individual.
So many aspects that are beyond our control. But in the video Charles was talking about fully automated business making lots of money on autopilot.
How after all that we can trust this person?
The Secret Millionaire Bot website is down and the program removed from Clickbank digital marketplace.
I've never seen any other digital network that removes products so often.
Any affiliate marketer knows that it is very common for Clickbank to place low quality products and then remove them after 5,6 months after scamming thousands and thousands of people like you and me.
There is another interesting fact about Secret Millionaire Bot.
The problem is that this product was also promoted under a different name, such as "Easy Insta Profits" which was also removed and banned from Clickbank last year.
See the screenshot.

This proves again that anything coming from Charles Allen or Mike Richards from Easy Insta Profits is a scam. Because these people don't even exist.
They use pen names only to hide their real names. They are scammers! As simple as that.
Can You Really Make Money with Secret Millionaire Bot?
Theoretically speaking yes, you can make money with Secret Millionaire Bot.
Considering that many people are doing very well on Instagram, have large audiences and making a good fortune.
But the main problem with Secret Millionaire Bot is that Charles delivers very limited training about Instagram which is not enough to learn the skills required for building a successful affiliate marketing business.
The support in the sense that it needs to be it's almost non existent.
When you start building your business online you will get stuck at different points when you need high quality support to get things going.
This is not what you will get in Secret Millionaire Bot program.
I'm not trying to say making money on Instagram is impossible. It's absolutely possible. But not with the program lime Secret Millionaire Bot.
Instead of delivering real value Charles continues on his lies and tries to convince you that his program was featured on CNN, Forbes, the program can be downloaded and installed on Google Play or Apple store. See the screenshot.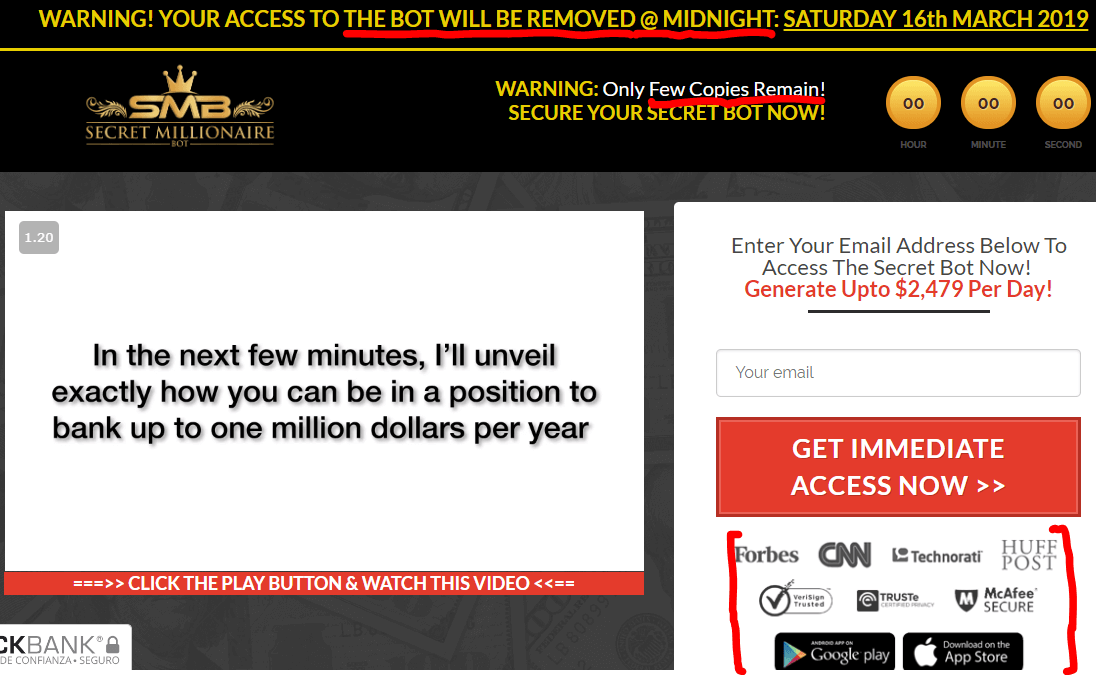 As always, non of this is true. It's very easy check if this info is fake or true. Go to Apple store or Forbes and make the search.
I guarantee you 100% you will never find any mentions of this program.
I think all this info is more than enough to realize that Secret Millionaire Bot is not legit program. It's a borderline or complete scam and must be avoided.
The only real way to make money with Secret Millionaire Bot is promoting this outdated program to other people like you.
Because Charles promises to pay you $450 per sale (50% commissions) which means his product does cost way more than $37 which I mentioned above.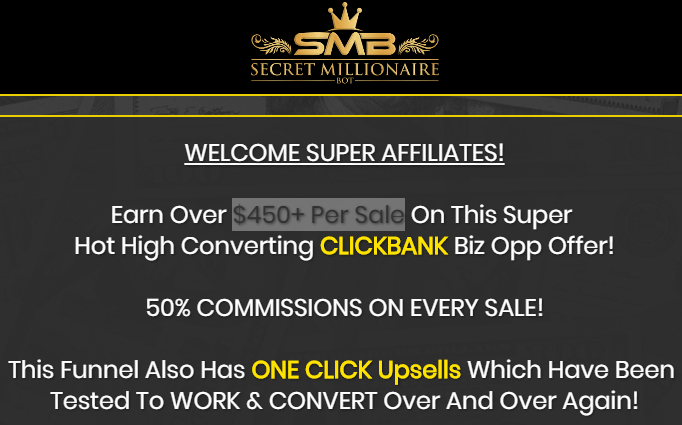 Otherwise how could he pay you $450 per sale?
Also this means that you can't promote his product and earn a commission for two obvious reasons:
Reason # 1 – Secret Millionaire Bot has TOO MANY negative reviews online. It's hard to promote a product like this.

Reason # 2 – Secret Millionaire Bot was removed from Clickbank marketplace.
Be Careful About Secret Millionaire Bot. It's Still Live!
After being removed from Clickbank the program was moved to another digital marketplace, ClickBetter and can be ordered for $7.
Upsells are still in place. Be careful and warn all your friends so they can avoid it before getting scammed.
Final Review of Secret Millionaire Bot
Money back guarantee
Decent training
The website is down
The Program was removed from Clickbank
Misleading video
Fake testimonials
Hidden upsells
Overall score: 1 out of 10
Verdict: Borderline scam (Removed and banned from Clickbank)
About the Author: Adam
My name is Adam. I'm the founder of Your Income Advisor. My goal is to help others succeed online, by exposing scams and reviewing top rated products. I can help you start
your own business online