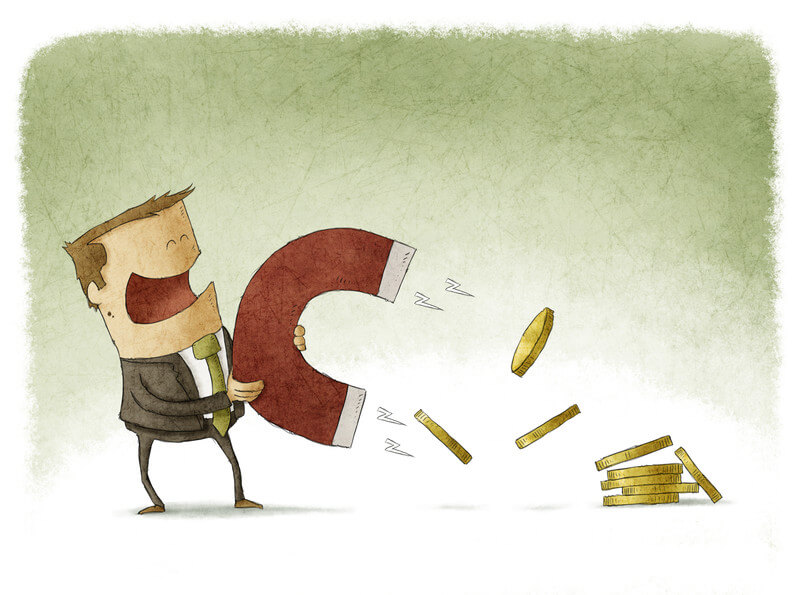 We know that affiliate marketing is a growing industry and more and more people decide to start their affiliate marketing business.
There are many reasons for that. Since affiliate marketing is a growing industry there is a room for everyone. There is also a lot of competition.
But it shouldn't stop anyone from starting a business. Though affiliate marketing gives a positive experience it has some cons too.
I think it would be very interesting and useful to know not only pros of affiliate marketing but cons too.
Because if you know about them it means you are prepared for them. Nothing will stop or demotivate you later.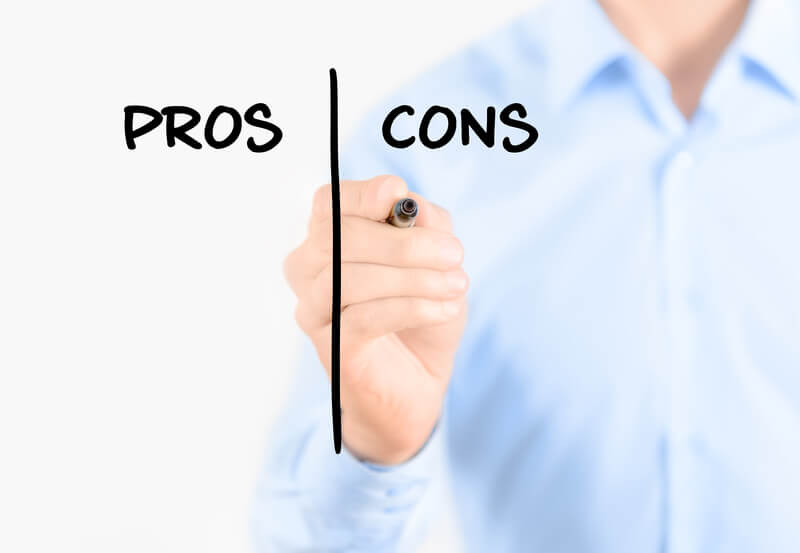 Pros of affiliate marketing
Growing industry
Affiliate marketing is a growing industry. If you join affiliate marketing world it means you can build a successful affiliate marketing business and get your own share of the pie.
This industry offers you a lot of opportunities in terms of income and becoming an expert in a certain field of knowledge.
You can even have several businesses at the same time.
I know many affiliate marketers that are running several sites and by doing so they have multiple income streams.
I have several sites too but my main site is this one that makes me the most money.
Other small sites earn me some income from time to time.
Most affiliate programs are free to join
One of the main pros of affiliate marketing is that most affiliate programs, small or even big brands like Amazon are totally free to join.
You pay zero $ when you join an affiliate program compared to MLM programs that require monetary investment for the product.
Many of them will even ask you to pay several thousand dollars in order to get the right to promote their products.
In affiliate marketing it's different. You join for free and if you decide to leave the program you don't pay to anyone.
Low start up costs
Affiliate marketing has very low start up costs. It's very different from starting a business in the real world.
In the real world you need to pay for office space, buy equipment, hire employees, pay taxes etc.
It can be from a few hundred up to several thousand dollars per month without any guarantee of the profit.
In case with affiliate marketing you can't start with as low as $100 per year. This includes paying for a domain name for your website and web-hosting.
It's also highly recommended to pay for some tools and education but it's not super necessary. You can find a plenty of info for free.
No previous experience required
Affiliate marketing is not a secret info. Anyone can learn how to start an affiliate business. There are two ways for that.
Free method requires a lot of time to do an in-depth research on the internet and find a reliable info on affiliate marketing.
You can become a victim to many scams if you have no experience. Paid method requires some monetary investment in affiliate marketing course.
This can be between $10 – $300 per year. In any scenario you don't need any previous experience. The length of such a course can be between 1-3 months.
Second source of income
Affiliate marketing allows you to have a second source of income which is great.
Most people are not happy with their monthly salary and very often are looking for some other ways to supplement their main income.
Financial independence
Affiliate marketing allows you to be financially independent. This aspect of affiliate marketing is the most important one for me.
Having a second source of income is not only great in terms of money aspect but also in terms of being financially independent and living your life on your terms.
If you don't like your boss you can always leave him without any fear of losing your main income.
You can be your own boss
Affiliate marketing allows you to be your own boss which means you can have a rest or travel whenever you want.
You can do your own schedule, follow it and change it whenever you want.
The best thing is that you can do what you love to do and at the same time make money.
No customer service or out of stock issues
As an affiliate marketer you can promote both digital and physical products.
When you send someone to the merchant's website he is the one who will be providing customer service not you.
Your task is to send people to the merchant.
All the rest aspects, such as customer service or a product being out of stock will be settled by the merchant himself.
No need to own products
As an affiliate marketer you don't need to own products to earn money.
You choose a service or a product to promote and start your advertising campaigns.
You earn your commission per sale.
Passive income
To make money from your website requires time and effort from you as an affiliate marketer.
But once you have reached that point you can relax to a certain extent and still make money. Of course, it doesn't mean you stop working on your website.
You still need to do the work to grow your affiliate business.
But you don't have to work as hard as it was in the beginning. This is called passive income in affiliate marketing.
Turning your passion and interest into profit
The great thing about affiliate marketing is that you can turn your passion or interest into a profitable affiliate business.
This allows you to do what you love and at the same time make money. Plus you become your own boss and live your life on your terms.
According to statistics, very small percentage of people do what they love. That's why I and many others love affiliate marketing.
Because it allows us to do what we love to do and at the same time turn it into a profit.
Multiple income streams
"Don't put all eggs in one basket" is the main principle of affiliate marketing.
It's always recommended to promote different affiliate programs to diversify your income. If one merchant stops payouts you still have many others.
That's why having multiple income streams is the best thing about affiliate marketing.
Your home is your office
When you choose a career of affiliate marketer you don't need to rent an office space.
You can work in the comfort of your own home and enjoy your life.
You can stay with your family and at the same time make money.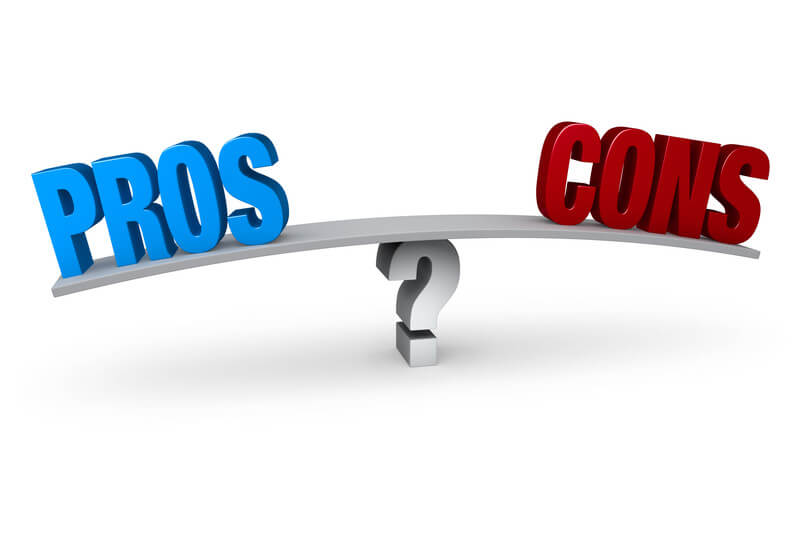 Cons of affiliate marketing
Hard work
Though affiliate marketing is a great thing, to make it great and work for you you need to do the work.
Most of the time you need to work really hard to start making money.
From my experience I can say you need to work one full year before you start making money consistently.
Sometimes it can happen quicker. But one year is the minimum time frame.
No guarantee of income
There is no income guarantee in affiliate marketing. You can earn $1000 per month, you can earn $5000 per month. You can even earn $100 per month.
Honestly speaking, over the past 5 years I haven't seen anyone working hard and making no money. If you work hard you will make money.
How much money is a different question. Generally speaking, there is no guarantee of income.
Some investment for quicker results
As I said above, you can start your affiliate business with as small investment as $100 per year.
But for quicker results it's highly recommended to invest some money in a quality affiliate marketing training with quality support and tools.
This will cost you $300-$500 per year. This program is the best I can recommend.
Merchant can stop payouts
Sometimes some merchants can stop payouts or their affiliate program. This means you will lose your income.
That's why as I said above, it's highly recommended to promote different programs.
If one program closes down you will not lose your income. This his called multiple income streams.
Self-discipline required
Though affiliate marketing has many advantages and pros it doesn't mean you will be making money while doing nothing.
You need to do your schedule and possibly follow it. Self-discipline is the main driving and motivating force in affiliate marketing.
If you want to make money you have to be self-disciplined.
I tried to cover as many pros and cons of affiliate marketing as possible. I believe there are WAY more pros than cons and my article will motivate to start your own affiliate marketing business.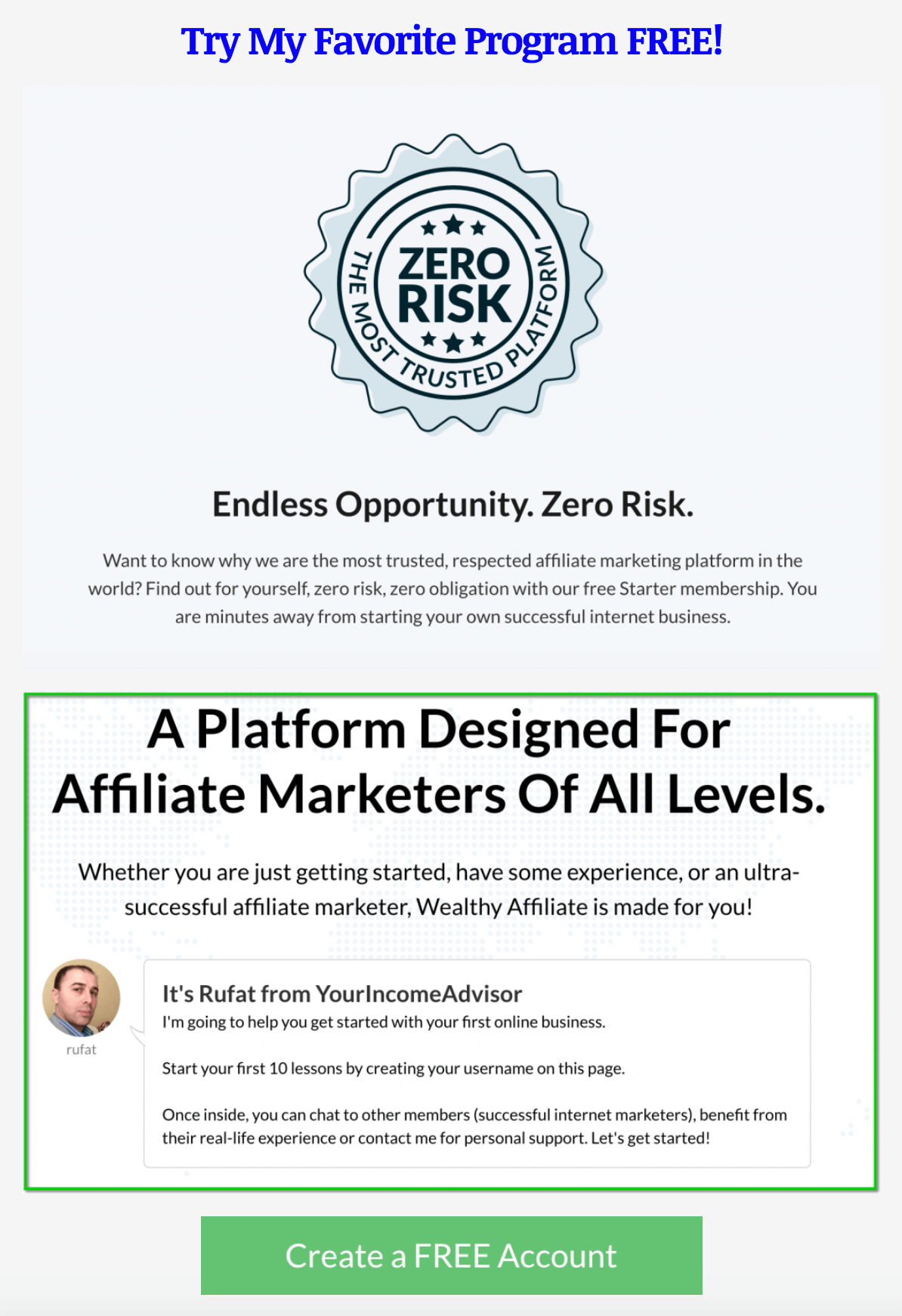 About the Author: Adam
My name is Adam. I'm the founder of Your Income Advisor. My goal is to help others succeed online, by exposing scams and reviewing top rated products. I can help you start
your own business online