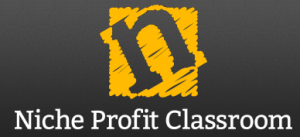 Product name: Niche Profit Classroom
Product owner: Adam Short
Website: nicheprofitclassroom.com
Price: $1 trial (14 days), then $67/month + many upsells
Verdict: Recommended? Yes and No
Niche Profit Classroom is a new program that claims to help you build a lucrative business online and start making money.
When you land on their page you are going to hear things from Adam Short like you are lucky because you made it and you probably want to start making a killing online and HE is going to help you in that. You are in the right place, in the right time and HE is going to reveal a secret to making $15 million dollars per year.
He calls it a passive profits formula. He claims to show you how you can make $100.000 per month on a complete autopilot. He will show you how to create 300 profitable niche websites and start making thousands of dollars with little effort on your part.
This is exactly what Adam claims to teach you and I'm going to take a closer look at his Niche Profit Classroom to help you make the right decision.

The main idea behind Niche Profit Classroom
Niche Profit Classroom is an online training course that teaches you the basics of internet marketing and provides you with ready made niche websites. The idea of making money through niche sites is legit and absolutely real if you are willing to learn how to monetize your niche sites and work hard, but it's not about making $100.000 per month.
It is unrealistic and even if someone have reached that mark, it doesn't mean that it's easy or average Joe can do it too. Yes, you can make a few thousands of dollars with a niche site, but it requires some patience and you shouldn't expect millions overnight. It's just not going to happen that fast.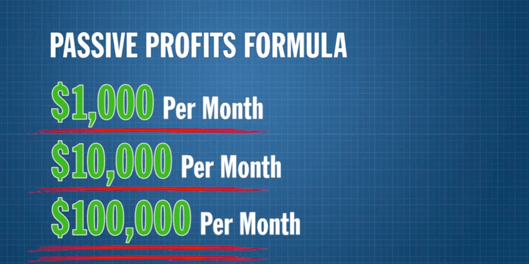 Pros of Niche Profit Classroom
A lot of training material
The idea is legit
Your membership includes all necessary tools
Cons of Niche Profit Classroom
False promises
Exaggerated earnings
Many upsells
Some outdated techniques and material
Inside the program
1. First off, they have a lot of training material and that's really great because very few programs on the internet provide you with the training that covers many different topics on internet marketing and niche research.
You will learn how to create a product and sell it or how to find an affiliate product, promote it and earn your affiliate commissions.
The overall quality of the training is good, but some modules are a bit dated, which can affect your site and your entire business. Just as an example, Adam encourages you to use PLR content and that's really bad.
Search engines hate PLR content because it's not original and people don't like reading that type of content too. It's a big No-No. You will never get high rankings and the traffic accordingly.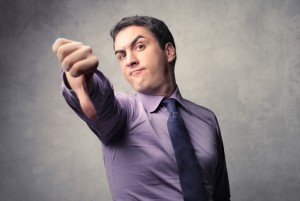 2. Compared to many other poor products that teach people unrealistic ways of making money online, Niche Profit Classroom is really a refreshing site that teaches you to make money using legit methods. But the main problem is that Adam makes false promises and betray your hopes.
He promises thousands of dollars overnight which is not true. It will take some time before your site gains an authority in search engines and once it does, you will start seeing the traffic and when the traffic comes to your site, you will start seeing sales. But not every of your visitors is going to buy your stuff and that's why you can't make tons of money.
You have to bring TONS of traffic to be able to make many sales and this is going to take some time before you can see huge traffic numbers and tons of sales.
I believe you have the whole picture now and understand that Adam's promise is not realistic because I know it from my own experience. It's not easy to sell something online, even if your product is very good.
3. Inside the members area you will find a community and have a chance to ask a question and get an answer and that's really good because support is extremely crucial for your success online. The community is not so busy and active, but still it's not bad and you can benefit from this option. They also have regular Q&A webinars.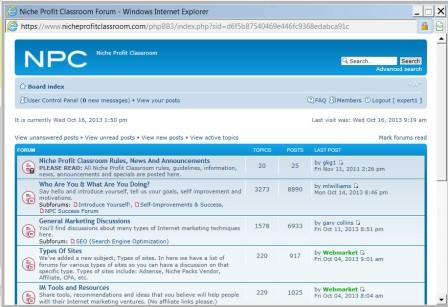 4. Inside the members area you will learn how to find a niche, do keyword research, set up your website and more. Adam also offers you some tools, such as:
Market Profiler
Keyword Tool
Niche Profit Press
Mini Course Wizard
Sales Letter Wizard
Optin Page Wizard
5. Though Adam claims to be different from other self-proclaimed gurus, he uses the same misleading marketing tricks to lure you into buying his product. He shows his beautiful house to prove that if you follow his recommendations, you will become rich and live the lifestyle Adam is living now.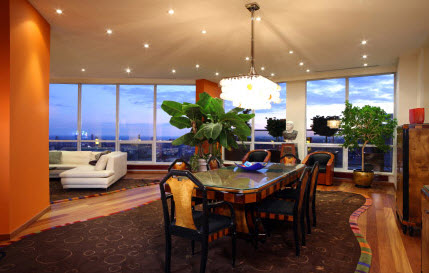 This is of course misleading and nothing more than a manipulation. No one can guarantee any success. People can do the same thing and follow the same training and apply the same approach, but results will be different too.
Unfortunately, Adam is not different from other self-proclaimed gurus and he promises to give you a set-it-and-forget-it system, autopilot income stream that runs 24/7 making you money even while you sleep. But I'm saying you that it WON'T happen! This is not true!


6. Another problem is that Adam follows the same strategy by selling you more products once you are inside the members area. It's really so annoying. It's an old strategy that all other IM programs use to make more money off people.
First they bring you into the system and then tell you that your initial purchase is not enough to be successful online and if you want to unlock the full potential of their system you have to purchase some other "important" packages (niche packs in this case). It's absolutely wrong approach and I think it's wrong and dishonest.

7. The training part of Niche Profit Classroom is not bad. They have a lot of video lessons designed to help you understand how internet marketing works and lessons cover many different topics.
The overall quality of video lessons is not that bad, but sometimes you are being told to do something and they don't show you how you can do it and it's really frustrating.
I love over-the-shoulder type of videos because if you are new to this you need to be shown exactly what to do and how to do. Another issue with Niche Profit Classroom training is that they don't have text tutorials and guides and that's really bad.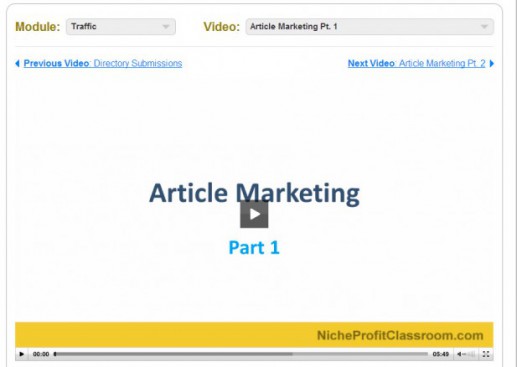 Sometimes it's much easier to read something on the screen and bookmark it instead of watching. That's why in this sense their training is limited and not all videos provide an in-depth info about particular topic. The training is not bad but it has some flaws.
8. Some part of the training is outdated and teaches you to focus on getting backlinks from article directories which is not as effective as it used to be in the past. Overdoing it can even hurt your website rankings.
To be honest, it's very common to the majority of programs in the field of internet marketing. Very few programs provide folks with the most updated training and one of such programs is Wealthy Affiliate I'm a premium member of since 2013.
9. Though Niche Profit Classroom is not that bad, but it has some serious flaws. The price of membership is a bit high in my opinion. I think $67 per month is expensive enough because there are other programs that offer a much better value at a lower price.
As I told you above, I'm a premium member of Wealthy Affiliate since 2013 and can vouch for this program. Compared to NPC, I pay $29 per month and have access to a much better training, free hosting, keyword research tool, unlimited number of websites, 24/7 support, live chat, access to the founders of the program, other experts, weekly live webinars, active community (300.000 active members) etc.
Wealthy Affiliate has been in internet marketing since 2005 and is highly reputable on the web while NPC is not an established community. That's why, I think though NPC is not that bad and has some serious flaws, there is no way to outrank Wealthy Affiliate.
Final word on Niche Profit Classroom
I think due to some flaws in Niche Profit Classroom I can't recommend it though it's not a scam. Main issues are:
Outdated strategies, such as focusing on building backlinks
Some flaws in the training
There is no live chat
Using PLR content is really bad
Price is a bit high
NPC is not an established community
NPC is a good fit for newbies only. If you have some experience in internet marketing and know how to do a niche research then NPC is not a big deal.
To be honest, I can recommend you to try my # 1 ranked program – Wealthy Affiliate absolutely for free before you make your final decision. Based on my own experience I can tell you honestly that WA offers a much better training and tools and has more success stories than NPC.
Actually, WA has helped me build my own business and many other people that I know. I recommend you to read my review of WA below and if you have any questions feel free to contact me.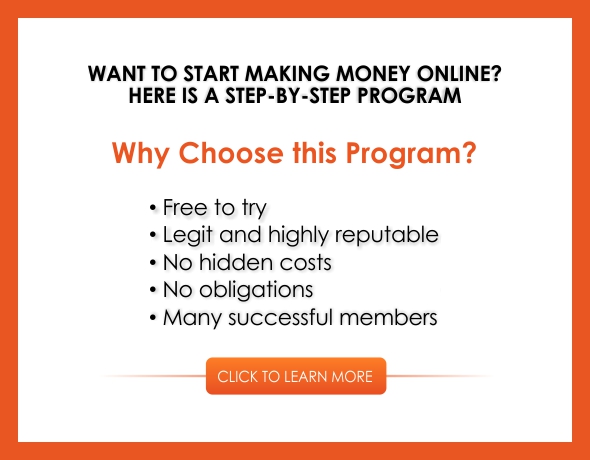 About the Author: Adam
My name is Adam. I'm the founder of Your Income Advisor. My goal is to help others succeed online, by exposing scams and reviewing top rated products. I can help you start
your own business online