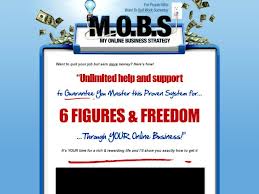 M.O.B.S.
Owner – Garry Gregory
Price -77$
Verdict: Legit but not recommended
Today I would like to share with you my thoughts on "My online business strategy" website by Gary Gregory. First of all, I would like to say that I am going to be very honest with you and that I'm not going to say bad things about him.
I reviewed his website (www.myonlinebusinessstrategy.com), his product and can say that with so many self-proclaimed gurus on the internet he doesn't look bad. He is different from many other experts out there. He is not like George Brown, the owner of Google Sniper, who makes false promises.
As I said in my Google Sniper review, George didn't provide any kind of support. I sent him an email with a question, and have never received any reply. Unfortunately, the same applies to Gary. I once sent him an email and have never received any reply.
Compared to many other self-proclaimed gurus that make false promises, Gary doesn't follow that way and I respect him for that. He doesn't promise you that once you purchase his product you will start making millions.
I think that being honest today when there are many self-proclaimed gurus trying to mislead people is really great. Garry tells honestly on his website what you can expect from him and his product.
The main issues Garry touches upon on his website are legit, such as finding a niche for your product, choosing the right keyword, creating content for your website, getting top rankings for your website, bringing free traffic etc.
He stresses the importance of backlinks for a website, but I don't know exactly if his strategy on getting backlinks legit or not.
One thing that I don't like is about the number of websites he claims to own. He claims to own 150 websites! I personally can't imagine how one can have so many websites, and operate them successfully. It is hardly imaginable or possible because I know personally how hard it is to maintain one website let alone 10 or twenty sites.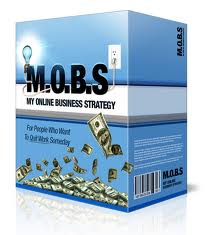 To have a website up and running involves researching web and adding content every week, replying to emails or comments on your website, communicating with other websites in your niche, managing your social media accounts, video marketing and many other issues.
To be able to do so many things for more than two or three websites doesn't look real. It is better to concentrate on one or two websites seriously and trust me you will make much more money instead of having 20 small websites.
What I like
What I like about Gary's approach and strategy is that he not only sells his product, but also provides support to those who buy from him. He tells on his website that he will not be happy until he knows that the buyer of his product understands the system inside out and can get real results.
To be honest, I've never tried his customer support, but his being honest compared to many others and not making false promises is really something you can't come across often on the web. Most self-proclaimed gurus want to sell their product or service and never care about your success.
Another thing I like in his approach is that he honestly tells that a new website can earn something around $50 in the first two/three months and then continue to grow. It is true if you understand how internet marketing works.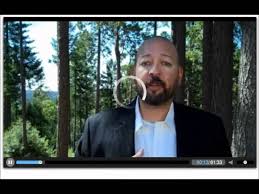 What I don't like
What I don't like in Gary's approach is that at the beginning of his message he tries to convince you that you can master his "6 figures& freedom" system and become your own boss once you buy his product. If you are new to internet marketing you probably don't know that reality is absolutely different.
It requires time and hard work before you can start making real money, let alone 6-figure income. Trust me, I'm not lying to you, only few internet marketers out of hundreds or thousands can make 6-figure income. But if you want to make $5000 to $10000 per month it is real but requires hard work and patience.
My final word on My Online Business Strategy
Finally, I would like to say that with all my respect to Gary and his being honest, his product is not cheap, and I'm sure that he can never deliver a service close to that delivered by such online business communities like Chris Farrell Membership, IMPHO and Wealthy Affiliate University with Wealthy Affiliate being at the top.
These online business communities helped thousands of people to build a successful online business, and keep that success for years. The techniques and methods they teach are legitimate as opposed to those used by self-proclaimed gurus.
Especially, I want to stress that Wealthy Affiliate is literally incomparable in the field because I'm a premium member of Wealthy Affiliate and I know the program from inside. That's why in my view, if you want to build a business online that will work for years you'd better join WA for free and look at all the benefits it has to offer.
I suppose it is clear for anyone, and needless to say about the advantages of successful online business communities over individuals like Gary and his product, "My online business strategy", George and his Google Sniper product or anyone else's.
If you are a member of online business community such as WA then besides an excellent training course you can get unlimited support from many real successful internet marketers and get access to great tools that can really make your work much easier.
Please read my review of Wealthy Affiliate below and if you have any questions please don't hesitate to contact me.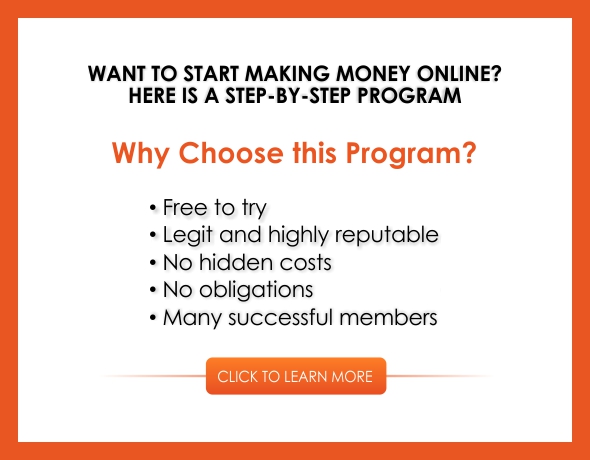 About the Author: Adam
My name is Adam. I'm the founder of Your Income Advisor. My goal is to help others succeed online, by exposing scams and reviewing top rated products. I can help you start
your own business online