Owner- George Brown        
Website: www.gsniper.com
Price- 47$
Verdict: Not recommended
Google sniper is not something that I know from others. Google Sniper is the product I personally know because I tried it. I wanted to buy it but was not sure if it was worth my attention and time.
To be honest, I didn't buy it, because I found it on the internet for free. And I'm very happy that I've saved my money from spending on this product. Now I would like to share my experience and thoughts that I hope can be helpful to others to save their hard earned money, time and efforts.
When I first visited Google Sniper website the only thing I found on it was a promotional video and to be honest, the only I can say is that it was made professionally, most probably on www.fiverr.com. Yes, it was good but misleading.
The owner of the program, George Brown promises you that once you buy his product you will immediately start making lots of money.
He plays on your feelings telling that he was a furniture mover and had no any computer skills and had bills to be paid off. While watching video you are reminded many times that to make a lot of money just like George himself you don't need to have any skills and the only requirement is having a computer.
You are also reminded many times that there is a solution to your problem in the product you are offered. In his promotional video Brown tells that he is going to reveal you all his secrets that have made him rich and he offers you a GUARANTEE that with his strategies and teachings you can become rich as well.

The video is so misleading that I was about to buy Google Sniper, however, after watching it I decided to read other reviews online. Many reviews that I found were very positive about this product, yet after I'd done deep research, I realized that those positive reviews had been written by the affiliates of that product. I can understand those affiliates because they want to make money by selling GS via Clickbank.

Inside Google Sniper
The most interesting part of this product is that when I started to read it (actually, it was a PDF guide and some videos),
in the first pages of the PDF E-book I found words that were completely different from what this man promised in the promotional video on his website.
In his E-book he tells that the level of success depends on dedication, desire, background and that he doesn't make any GUARANTEE regarding the level of success one may experience using his guide.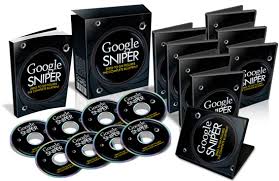 This is an obvious lie in my view. I don't want to hurt anyone's feelings but it's unethical way of selling stuff to people. And I understand the reason for doing so. In the promotional video he tries to convince his visitors to buy his product at all costs, and that's why he uses misleading tactics.
When the time finally comes to read his PDF guide, most people have already made purchase and can hardly get their money back even if they're not happy with his product.
In regards to the tactics outlined in his 100-page guide, I can tell that some tactics and methods are good and still can be applied. But most tactics are wrong and can hurt your website rankings and destroy your entire business.
Some resources mentioned in his guide and in the videos that come along with his PDF guide which George Brown recommends as handy tools to help you promote your website do not work anymore. I checked those resources personally.
Google Sniper is not worth your attention because it doesn't educate or give you an understanding of how internet marketing works. It is definitely can't be considered as a MUST have product.
It only teaches you some tactics which even if applied can't help you build a real, serious business online. Google Sniper teaches you how to exploit loopholes in Google's algorithms which can work for some time only.
George teaches you how to add keywords to your content and get it ranked in Google search fast while it is not true. Getting your content ranked includes a number of factors and not keywords alone. There is no guarantee that by adding few keywords to your website you can get your content ranked in Google search.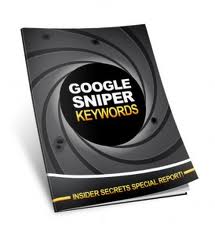 Keep in mind that most of those tactics do not work anymore. Using the tactics and methods mentioned in his PDF guide and videos, you can hope only for random sales or a short-term success. This product doesn't teach you the basics of internet marketing or how you can become an authority in your niche. He doesn't teach you how to create a resource that people need and this is a recipe for failure.
Is Google Sniper a good example to follow?
Anyone who understands how internet marketing works and what needs to be done to build a real business online knows that a single page website, similar to Brown's Google Sniper site is definitely not an example one should follow because it actually doesn't offer people any real value.
The only thing it does and serves is just convincing a visitor to buy his product. It doesn't offer any kind of support and once you have purchased his product, you will never receive any reply from George and you will never get any support if you need it.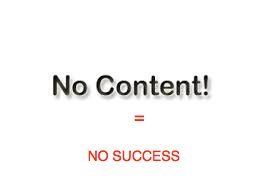 Single page website is not something that has real value in the Google's eyes. Normally, it is never updated because it actually has a single page and if so it can't get top rankings in search engines for a long time.
That kind of website will never get serious traffic from search engines because foundation of any website is the content. Google Sniper doesn't teach you the importance of content and this is the main reason that you will NOT be successful with George's product.
One of the reasons that Google sniper site is still receiving traffic is applying illegitimate techniques and offering affiliate program to those that don't have their own product to promote.
Using illegitimate techniques never brings targeted traffic, and Brown's affiliate program though powerful can't bring steady traffic as well, because those buying Brown's product, are not being taught the right internet marketing strategies.
Final word on Google Sniper
Finally, the price 47$ is high for this product because there is no real support you can get when you get stuck. Instead of wasting your hard earned money on Google Sniper, I recommend you to join WA, which is unmatched in internet marketing industry.
With Wealthy Affiliate you can learn how to build a real business online and start making good and steady income within a year if you are willing to learn and work hard. There is no easy money. I've been a premium member of Wealthy Affiliate since 2013 and know this program from inside.
Never believe those who promise you this. WA helped thousands of people to build their real businesses online. Do you know anyone who's built a real business online using Google sniper? I personally don't know anyone.
So, my personal recommendation would be stay away from this product. It is not going to actually educate or help you build your online business. It is a waste of money and your precious TIME. Efforts spent in the wrong direction will bring you nowhere, with zero income while helping George fill his pockets with your hard earned money.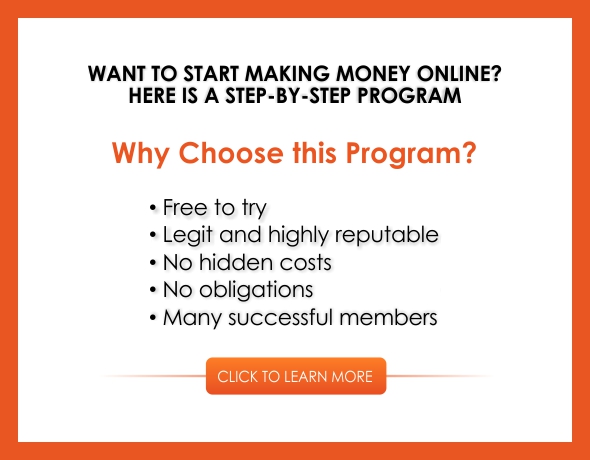 About the Author: Adam
My name is Adam. I'm the founder of Your Income Advisor. My goal is to help others succeed online, by exposing scams and reviewing top rated products. I can help you start
your own business online