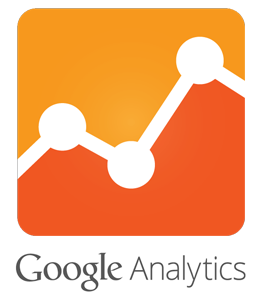 If you have a website then Google analytics is a must have tool to know what happens on your site, how many people visit your site every day, where they come from, what are your most viewed pages, most clicked links etc.
In one word, you can't be a successful internet marketer if you don't use web traffic analysis tool.
Of course, there are many other similar tools available on the internet, such as Statcounter, Sitemeter, Woopra and many other tools. The cool part of Google analytics is that it is absolutely free, easy to install and use.
Today I'm going to show you what type of information Google analytics provides you with and how you can track behaviour of your visitors.
So, I'm going to show some of the main features of this great tool.
Overview – this tab will show you total number of visits to your site, number of unique visitors, new visits etc.
Site search – If you want to know what your visitors type in your site's search box then Google analytics can show you this information. You just need to do advanced configuration.
Event tracking – If you want to know how many times your visitors click on the videos that you have on your site or download specific files then Google analytics can tell you this as well after some advanced configuration has been done.
Map overlay – shows you where (countries) your visitors come from.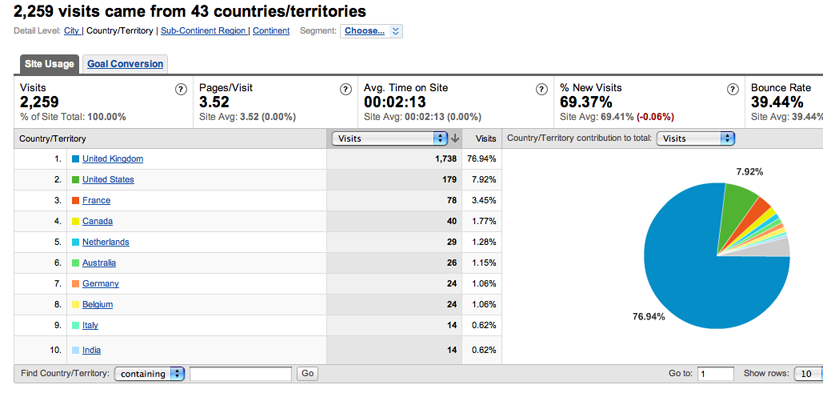 Visitor Trending shows you:
Visits – an important part of Google analytics because it gives you understanding of how many visitors come to your site.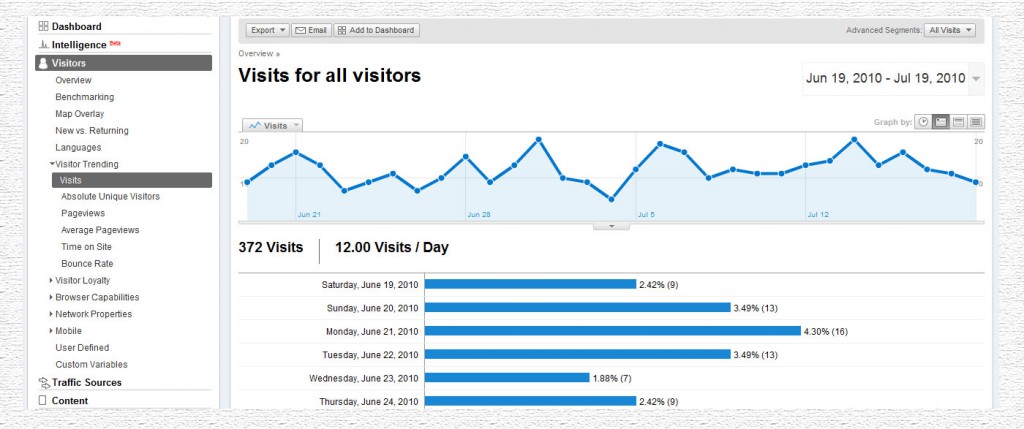 Pageviews shows the number of pages that your visitors visited during their visit to your site.
Average pageviews – It shows pages that are being viewed by the average viewer of your site.
Bounce rate shows the percentage of visitors who visit your site and leave it instead of viewing other pages of your site. You should pay attention to the bounce rate of your site because if it is high then possibly your content is not as good as you might be thinking. If so, make some improvements to your site content, design or navigation.
Average time on site – is the amount of time visitor spends on your site.
New visits – new visitors that come to your site first time.
Browser – shows what type of browsers your visitors use to view your site. For example, using Google analytics you will know how many of your visitors use Chrome, Firefox or Safari. If you build your site on a WordPress then you don't have to worry because all WordPress sites are compatible with different browsers. I recommend you to buy mobile responsive theme so that your site can be viewed well both on computers and tablet PCs.
Visitor loyalty – shows which visitors are new and which are repeat visitors. This part is very important for you because you will know how often someone visits your site. Visitors that never come back again to your site aren't a big deal because your concern should be for repeat visitors. Repeated visitors are those who love reading your stuff and follow your advice.
Length of visit – shows you how long your visitors stay on your site. It's very important part of Google analytics because compared to "Time on site" metric, it shows you exactly how long a visitor stays on your site while time on site shows you the length of time a visitor spends on your site.
Traffic source shows you the traffic that you receive to your site.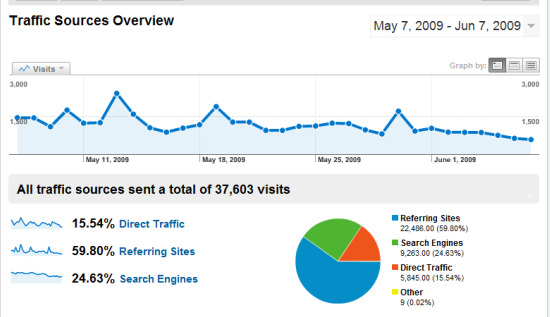 New vs. returning shows you new and repeated visitors to your site.
Direct traffic – Visitors that come to your site directly by typing the URL of your site in their browsers. These visitors are your repeated visitors and should be your main concern.
Referring traffic – visitors that come to your site from other websites by clicking a link to your site.
Search engines – shows you the traffic that comes from search engines and not only this but you will know exactly which engines send you the traffic. Search engine traffic is the most important part of Google analytics because all visitors that come from search engines are the targeted visitors.
Paid traffic – if you run PPC (pay per click) campaigns like Google AdWords, you can easily track it using Google analytics.
Keywords is the heart of Google analytics because it shows you which keywords bring most of the traffic to your site and at the same time it shows you under which keywords visitors find your site in search engines.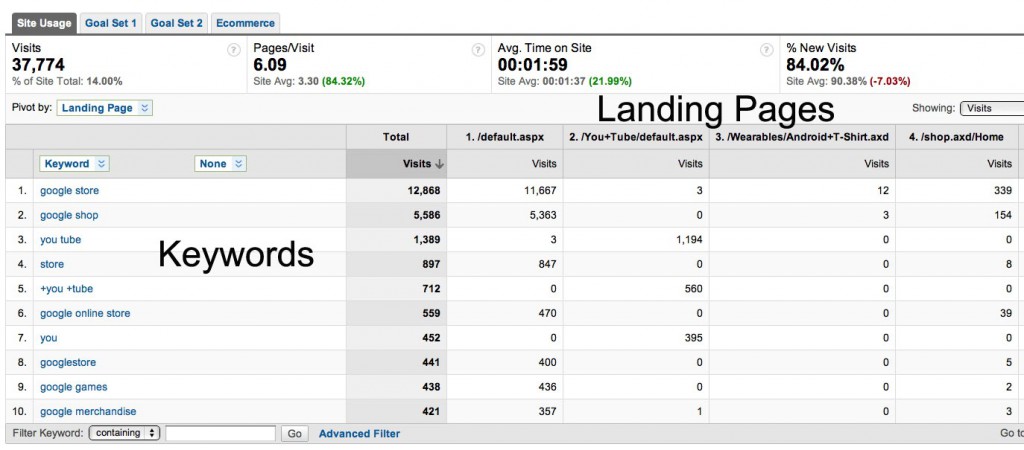 Content tab shows you what type of content brings you the most traffic, which pages of your site are the top landing pages and what parts of your site get most clicks of your visitors. This part of analytics is very important as well and can give you a lot of information on how to improve your site. Amazing part of this is that at times you can be very surprised to know that most visited pages are those you've never expected.
Top landing pages – pages that your visitors arrive at or in other words pages that drive traffic to your site. Normally landing pages are created to convert visitors into customers.
Top exit pages – pages that are the last visited ones by your visitors.
Actually these both type of pages show you which of them are the most popular ones. When you have this sort of information you can improve some of your content and then track it again to see the difference.
Dashboard is the first page that you will see when you enter Google analytics and within the dashboard you can add or remove different sections. Two sections are very important and I would like to recommend you to keep them. These are visits tab, which shows you monthly visits and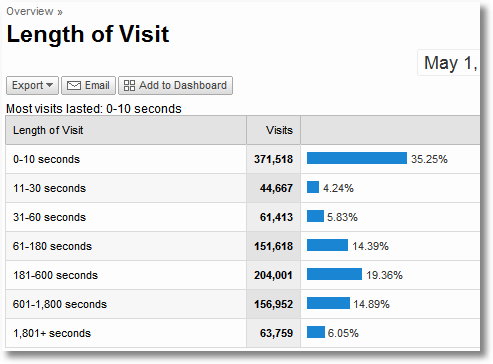 usage tab, which shows you important data, such as bounce rate, pages/visit, page views etc. that I mentioned above.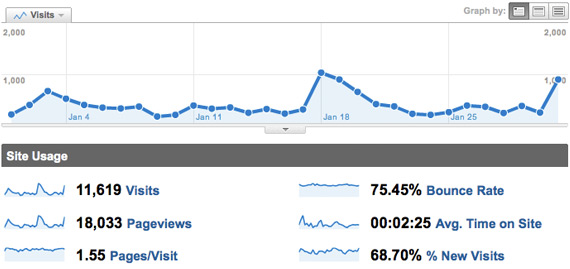 There is a "mobile" option under the "network" properties tab, which shows you visitors that come to your site using tablet PCs or smartphones.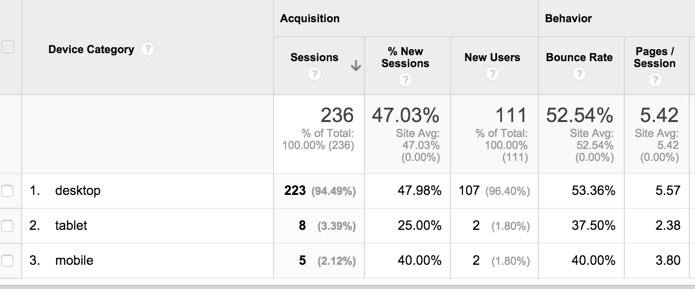 Google analytics offers some customizations:
If your website traffic drops down, for example below 1000 visitors Google analytics will notify you by email.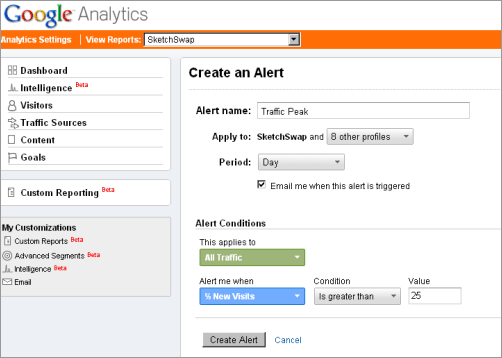 2. You can set up filters to remove your own browsing of your site from Google analytics report.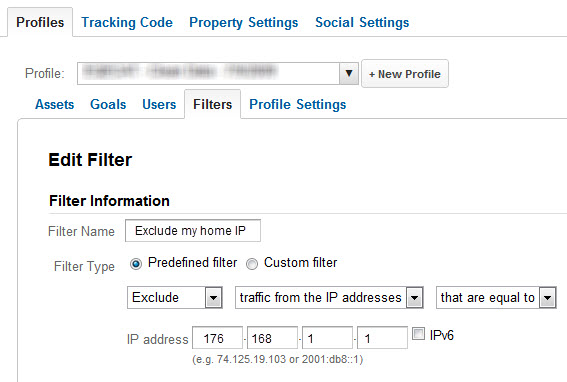 To access filters you need to click on Admin (top right) in your account and then enter your own IP. This makes only if you have a static IP. If your IP is dynamic then you don't need to change it.
Finally, you can also watch a video created by one of the fellow members of WA about Google analytics and Google Webmaster Tools to understand the whole thing. BTW, Wealthy Affiliate is my # 1 ranked program to learn internet marketing and you can read my full review here.
I hope my article was helpful and if you have any question please feel free to contact me or leave your comments.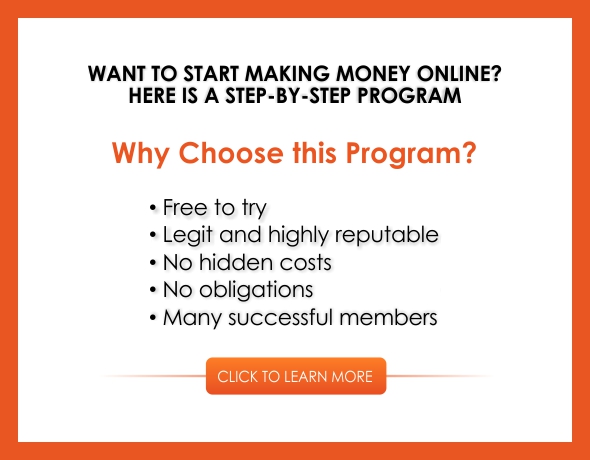 About the Author: Adam
My name is Adam. I'm the founder of Your Income Advisor. My goal is to help others succeed online, by exposing scams and reviewing top rated products. I can help you start
your own business online