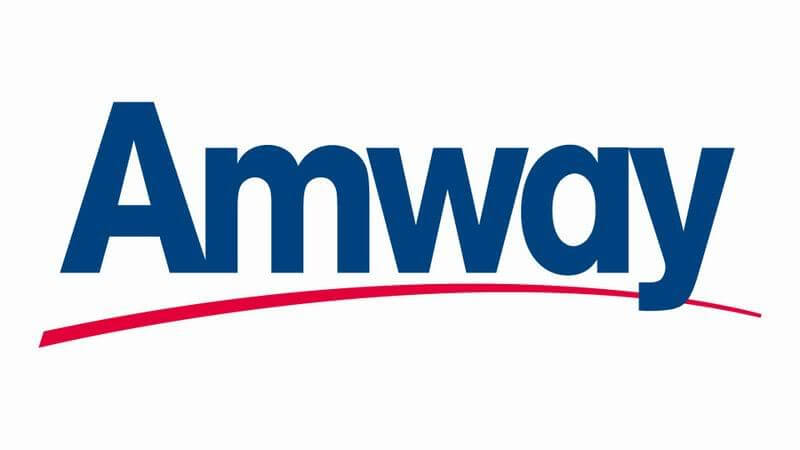 Product name: Amway
Website: www.amway.com
Price: $62 or $83 start up + upsells
Owners: Rich Devos and Jay Van Andel
Overall rank: 40 out of 100
The internet is full of discussions, comments, reviews, complaints about multi-level marketing companies and it's really hard to know which MLM company is legit and which one is a scam.
It will take hours of research and reading in front of your computer before you can find it out.
You need to read other blogs to learn the facts and then take your decision.
When it comes to Amway I did my research and it took me hours to be honest and finally I can share with you what I've found about this MLM company.
In short, Amway is not a scam. Far from it. Scam means it takes your money giving nothing in return.
Amway has a wide range of products and has been in the business for about 50 years. Scam can't be in the business for 50 years.
But the program has pros and cons and it really depends on many factors whether it makes sense for someone to join Amway or avoid it completely.
And in my review I'm going to explain everything in details so you can make your informed decision.
It will take 5 to 10 minutes to read my Amway review. Grab some coffee, relax and read the rest of my review if you really want to know if Amway is worth your time and effort or not.
Short review of Amway
Amway (American Way) is a classic multi-level marketing program that has a wide range of products, such as home and personal care, health and beauty products, nutrition, Bath & Body products.
You can join Amway as a distributor and make money both by selling Amway products and by inviting other people to join Amway.
Pros of Amway
Quality products
Education
90-days money back guarantee
Has been in the business for about 50 years
Support
Cons of Amway
You need to be a sales person
Prices are high
Strong focus on recruitment
Complaints about Amway
Negative reviews
It's called a "legal pyramid scheme"
Lawsuit against Amway in 2007
Complaints about Amway products
Amway is not a scam. I still can't recommend it because of the complaints I've come across online. Don't join Amway until you read the rest of my review. Otherwise I recommend to try another program that is legit and FREE to try out. It's been my favorite program since 2013.

Try My Favorite Program FREE!
Amway review
Amway was founded in 1959 and has been in the business for more than 50 years.
So, it's an established MLM company and is different from other MLMs that come and go.
It has offices in many countries and thousands of distributors all over the world.
Amway has a lot of products to offer, such as:
Nutrition: Vitamins, supplements, weight management, sports nutrition, energy drinks,
Beauty: Skincare: cleansers, toners, Moisturizers, Eye & Lip Care, serums, Masques/Exfoliators, Intensive Treatments, Anti-acne, men.
Makeup: Face, cheeks, eye, lips, Makeup Remover, Kits & Accessories
Bath & Body: Hair Care, Body care, Oral care
For home use: Laundry, Surface Cleaners, Disinfectant Cleaners, Dish Detergent, Water Treatment, Air Treatment, Cookware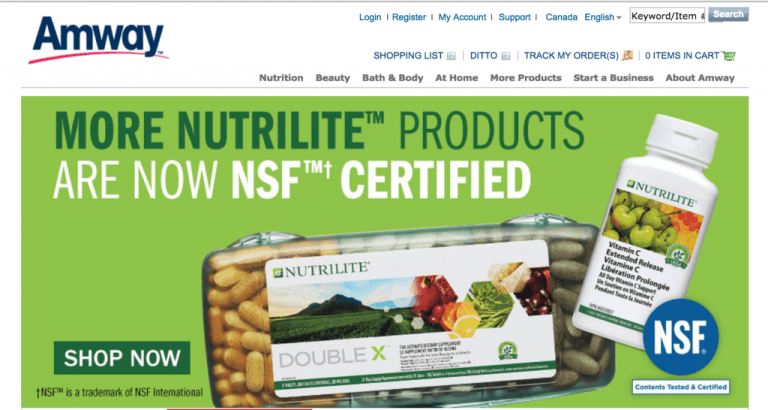 As you can see there are many different types of products offered by Amway and you can promote all these products for a commission.
You can use both methods online and offline. But all MLM companies mostly do it offline.
I mean you need to be a sales person to be able to promote Amway products to real people.
That's why only those who have good selling skills can be successful in MLMs.
In fact, Amway's success has been achieved due to a huge network of active distributors worldwide.
Amway allows you to start your own business as IBO ( Independent Business Owner) and benefit from the company's program through 3 different ways:
Retail margin
Monthly bonuses
Growth incentives
There is a start up fee $62 that you need to pay to be able to join Amway. This price includes a Starter Kit and Getting Started Guide.
You also get support, training and mentor that will be helping you down the road.
You can set any price you want when promoting Amway products but keep one thing in mind.
If you increase the price you will have to compete with other distributors in your area and your promotions will give you very limited results in that case.
You will also be earning bonuses and PV points from Amway. There is a minimum that you need to meet when it comes to PV points.
My research shows that it will require monthly spending to reach that minimum level.
When you start your business with Amway you need to get 100 PV points.
Also, remember that when you order products from Amway you will have some shipping costs.
Your Amway earnings will directly depend on the number of sales you can make monthly and the number of people you can convince to join Amway and it also depends on the activity of those people who joined Amway through you.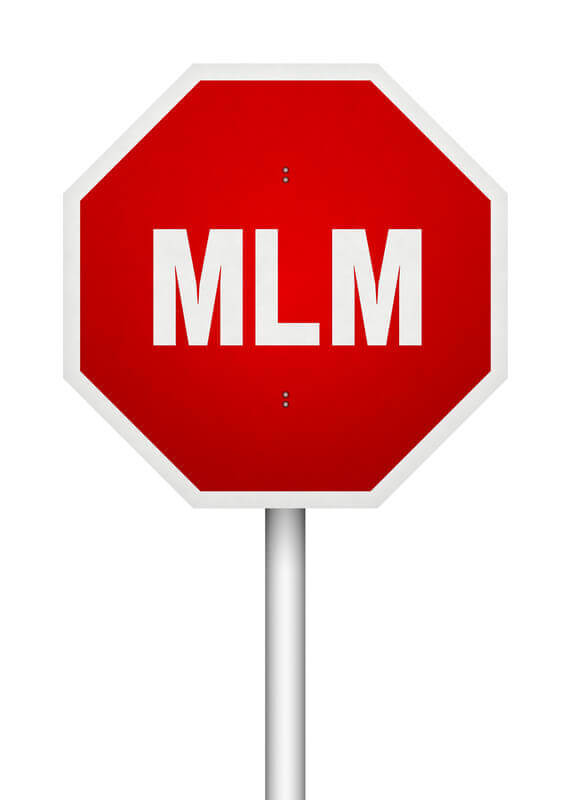 What I don't like about Amway
Lawsuit against Amway in 2007. The case was settled in 2010. Amway paid $34 million in cash and $22 million in products.
The truth is that most people don't make any money as Amway distributors. It's not because Amway is good or bad.
It's because of the nature of MLM system. Most people fail in MLMs.
I also don't like the way how most MLMs are promoted to people.
People are promised a lot of money with little effort because the company has the system in place, training and support.
In reality this theory doesn't work in practice.
If your MLM sponsor has a good knowledge and experience and are successful then maybe he can help you become a success story too.
But it depends on many factors, especially it HUGELY depends on your personal qualities and skills.
You need to realize that you need years before you can build your own downline and increase your income.
Not all people are equally happy with the quality of Amway products. I know a person who tried Amway products and wasn't happy at all.
The quality didn't impress him at all to say the least. Though Amway products are not cheap and he spent a few hundred bucks.
He refused to buy Amway products but his friend (Amway distributor) was insisting and trying to convince him to buy more of Amway products and join Amway as a distributor.
The reason why I'm telling you this story is because many people on the internet tell similar stories about MLM distributors.
They are very annoying and pushy most of the time. And it's clear why.

Because they want to make more sales and more money. In my opinion, it's unethical. Inviting is ok but insisting is wrong.
MLM products are always expensive and most of the time you can find similar products from other companies (non-MLM) for a much lower price.
I already said in my other reviews that MLM companies set such high prices with one simple goal: they need to pay their distributors commissions on many levels which is why it's called MLM (multi-level marketing).
If you decide to become an Amway distributor you will have to become in some way annoying and pushy and promote products to all people you know around you, your friends, relatives, neighbours etc.
Many of them will be avoiding you because of your active MLM distributor activity. I've heard of such stories from many other people.
Not always, but very often MLM distributors become like zombies.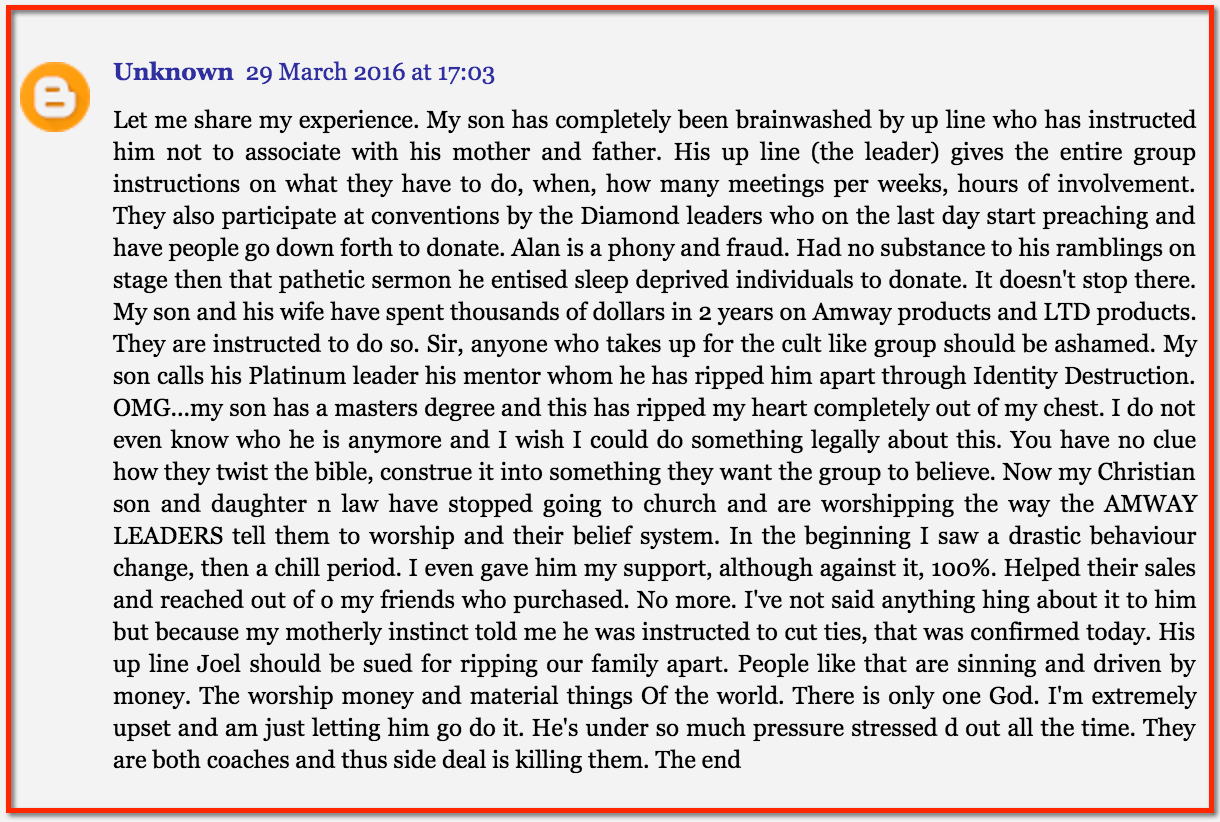 Their strong belief in exclusiveness of MLM products becomes really annoying and as a result they lose friends. I will show you real examples further in my review.
What I don't like the most in MLMs is that people at the top make the most money. If you join MLM you will be at the bottom.
Your task is to recruit others so you can make money. But when you recruit someone and earn a commission from him people who are at the top of you make money too.
That's why they will always make way more than you. Because they are at the top.
BTW, you can find many videos on YouTube about MLM system and all negative aspects related to this business model.
As I already mentioned in many of my MLM reviews, in order to be successful with Amway or any other MLM company you need to recruit a lot of people so they join Amway under you.
Then each of those people must recruit others. If they can do it you will earn from them all. So, it's not easy.
Making money just by selling Amway products will be extremely difficult. Because you need to make sales consistently each and every month.
I also don't like that in MLMs you need to buy products so you can stay active and continue to earn points.
If you don't buy products you are not considered to be active which means you don't qualify for commissions.
As a MLM member you buy products to meet minimum quotas set by MLM company. This means you have to buy products even if you don't want to buy them.
And then you need to sell them even if the market is saturated.
I also don't like that in MLMs the amount of money you can earn directly depends on how much you spend within the system.The same applies to Amway too.
Below you can see the table that clearly shows that your income increases as you start spending more. If you have 100 points your commission will be only 3%.
If you have 7500 points your commission will be 25%.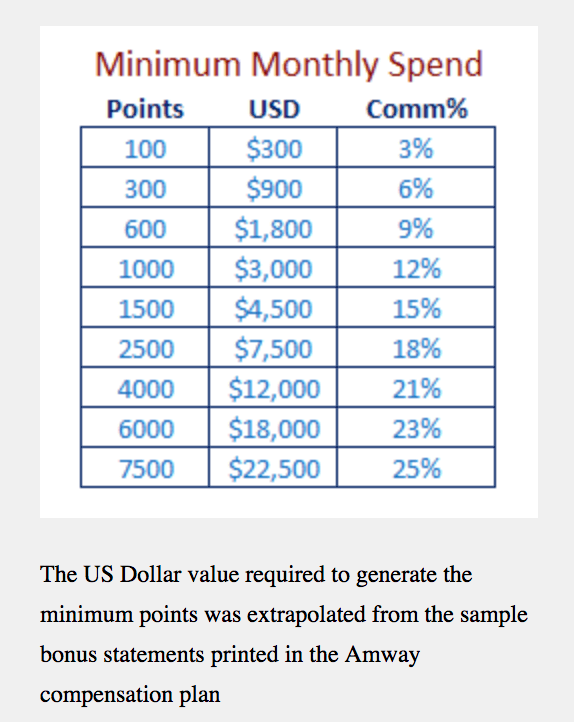 The last thing I don't like in MLMs is that in order to keep sales on a monthly basis you need to be super sociable and meet new people every day or every week.
Organize parties at your home and advertise Amway products, show people catalogues, ads etc.
Also, talk to people and convince them that Amway is a good company with excellent products.
By doing it you will be able to make sales and get people to join Amway. Because your income depends on your activity.
Many people don't like this type of activity. I'm personally not a sales person and don't want to organize home parties and push products that are not necessarily as good as they are advertised.
Complaints against Amway
When doing my research on the internet I was a little disappointed by the number of negative reviews, complaints and comments that I've come across against Amway.
Though I found positive reviews too. Not everything was negative.
But too many were negative for a company that has been in the business for about 50 years.
For example, read this complaint below. It's a bit long but describes very well how MLM system works.
Many things will become clear for you. It clearly proves what I've said above. MLM distributors are very often annoying and people avoid them.
Here is another complaint from a family that has been part of Amway. Do me a favor and read their short story.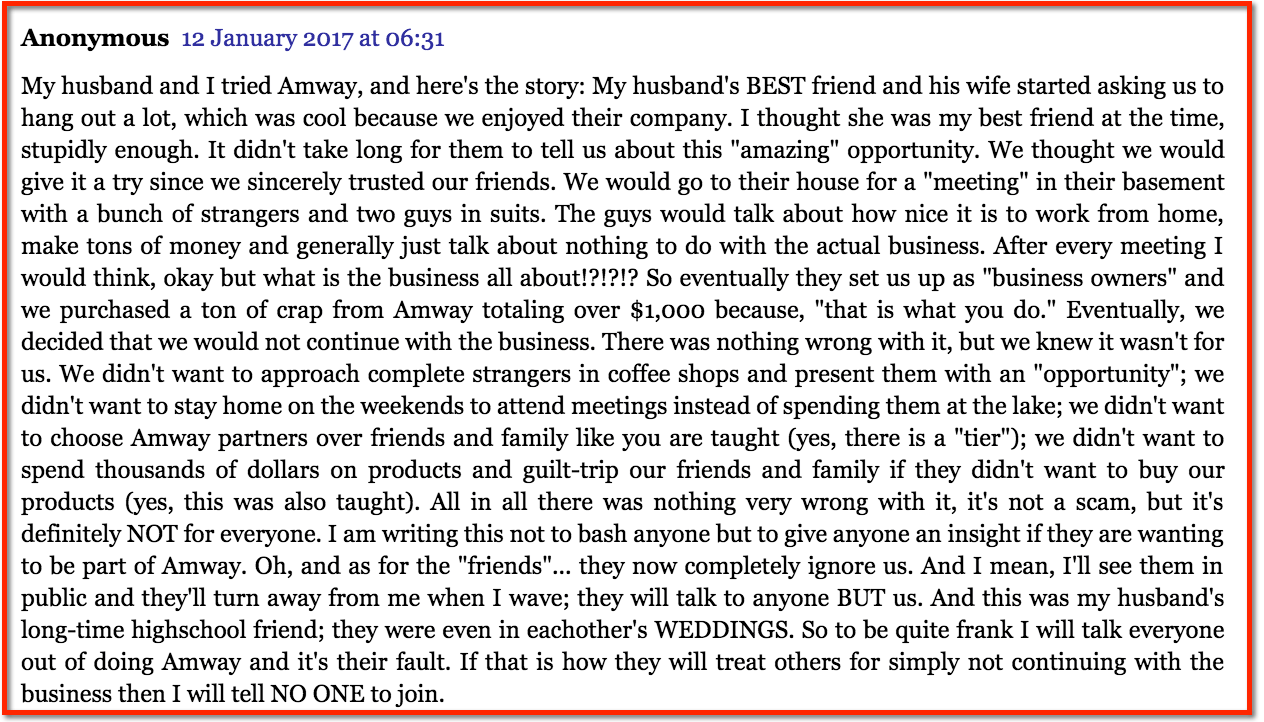 You will be amazed at how Amway treats its former members. It proves once again that MLM business is not for everyone and I already told about that in my other reviews of other MLM programs.
This opportunity is very specific and you better understand what is required from you as a MLM member before you decide to join Amway or any other MLM company.
Amway also has offices in Ukraine and Russia. Since I know Russian language I did some research on Amway on Russian market too.
I found both positive and negative reviews. Those who complain about Amway have same arguments that I've found On US market.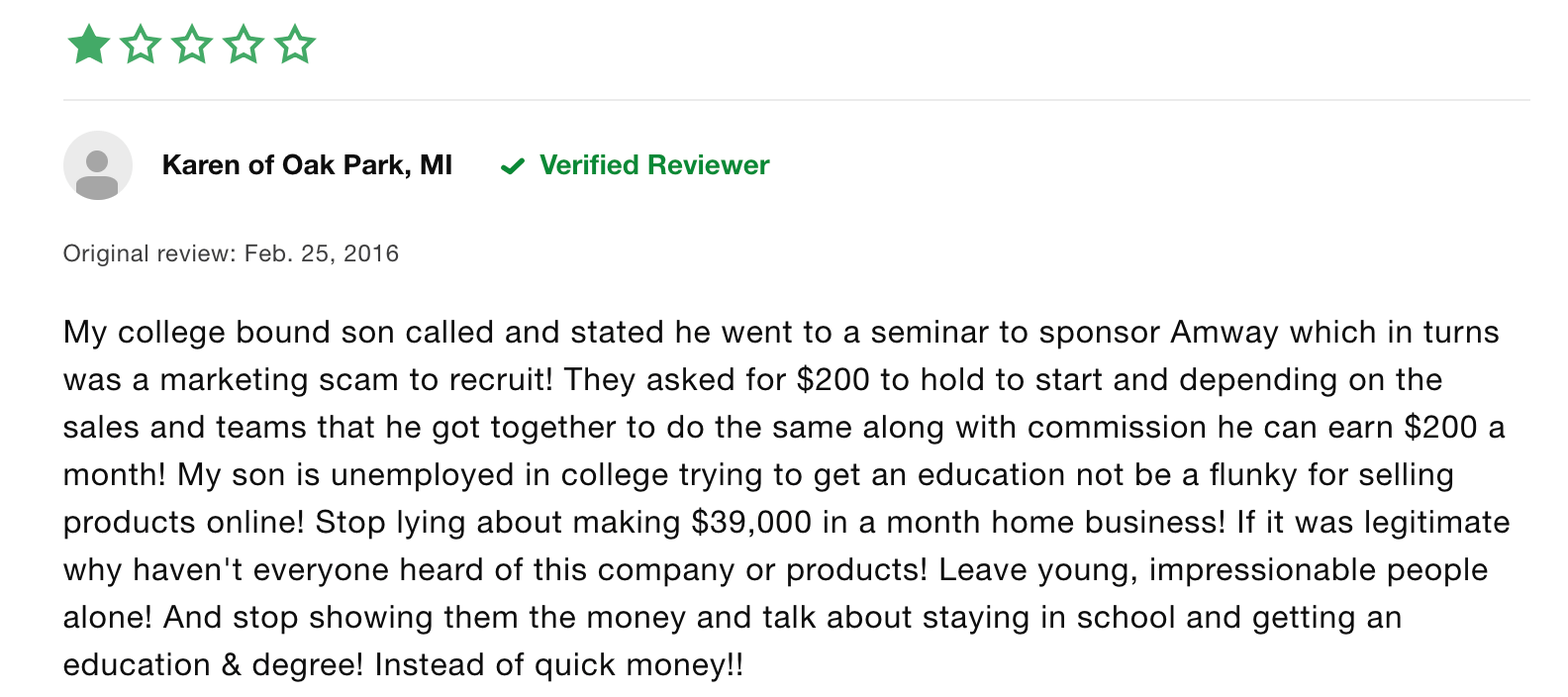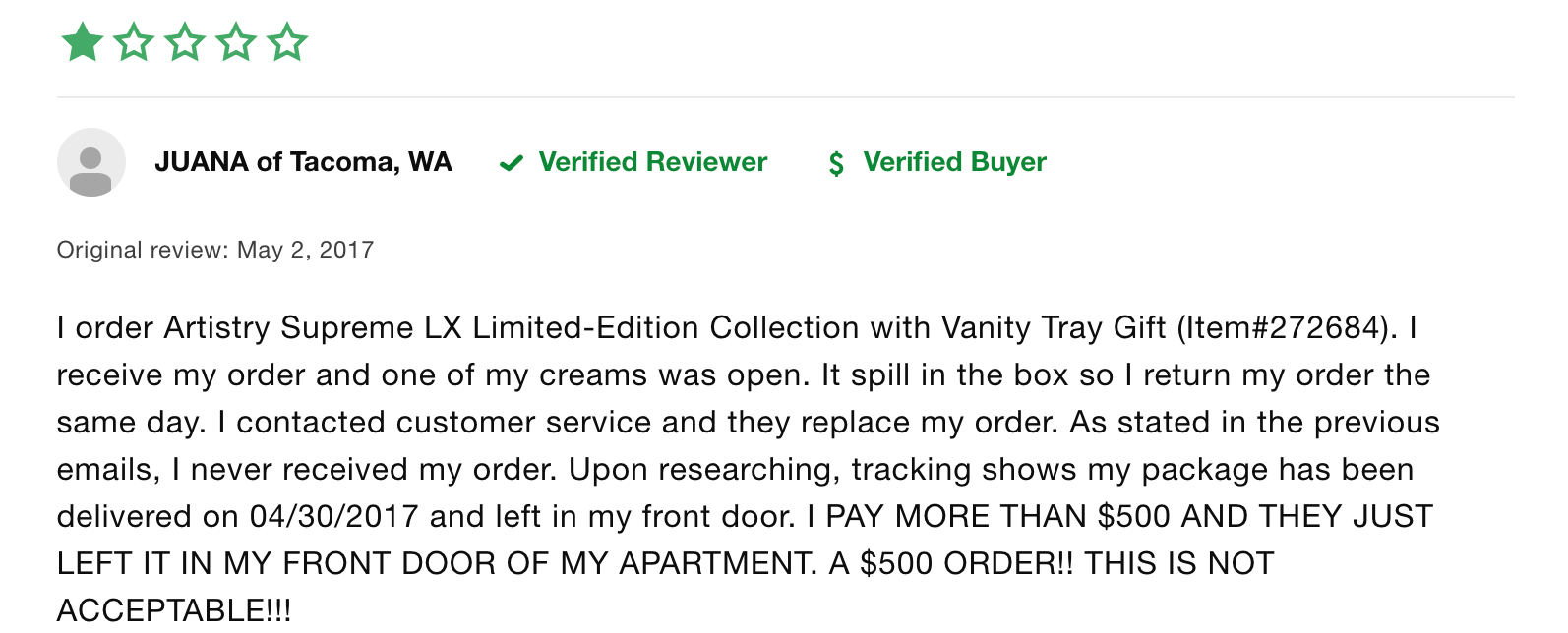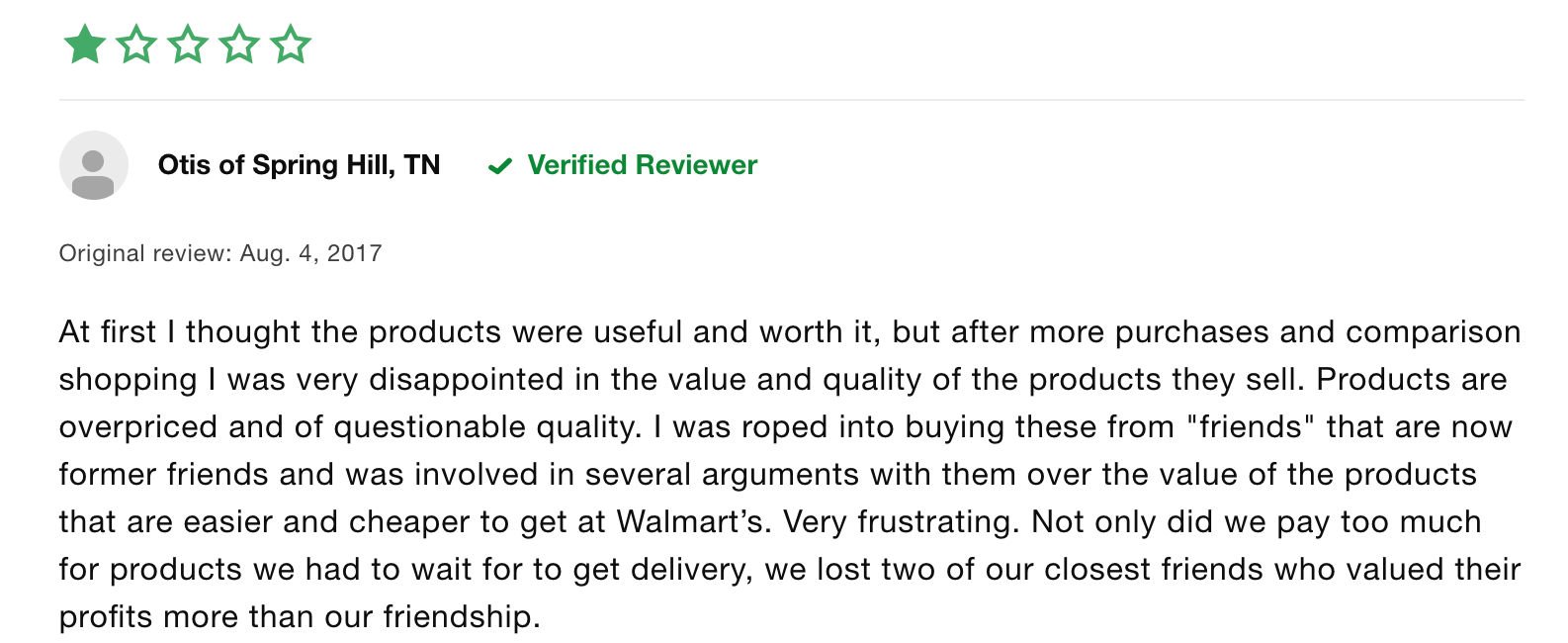 Here is a short list of complaints:
Amway members are annoying
Amway members are like zombies
Amway members are all brainwashed
Amway products are over-praised
Amway products are overpriced for what there really are
Bugs on Amway website
Everything costs money, even brochures or Amway calendars
You won't get support from your sponsor if you don't visit Amway seminar
Amway members lose their friends
Can you become successful with Amway?
Yes, you can become successful with Amway and you can miserably fail too. Of course, it's highly important to stay positive when you start a business.
But your success also depends on some other factors, such as your personal qualities and skills and also it depends on the system that you plan to join.
If the system is right your chances for success are much higher. If the system is wrong though it's not a scam your chances for success are much lower.
When it comes to Amway it's hard to say if you can become successful in this program or fail. I've found positive reviews too and you can read them.
But I've found also many negative reviews. My advice to you: read all those comments and my review and then take your decision.
You can find this book by Googling it. His book is the result of the research of 600 MLM companies and based on his 30 years experience in the field.
In his book he talks about major flaws in MLM system, questionable MLM product claims, overpriced MLM products, why MLMs put so much emphasis on recruitment, moral side of MLM system.
This reminds me of FTC regulation against MLMs. See below.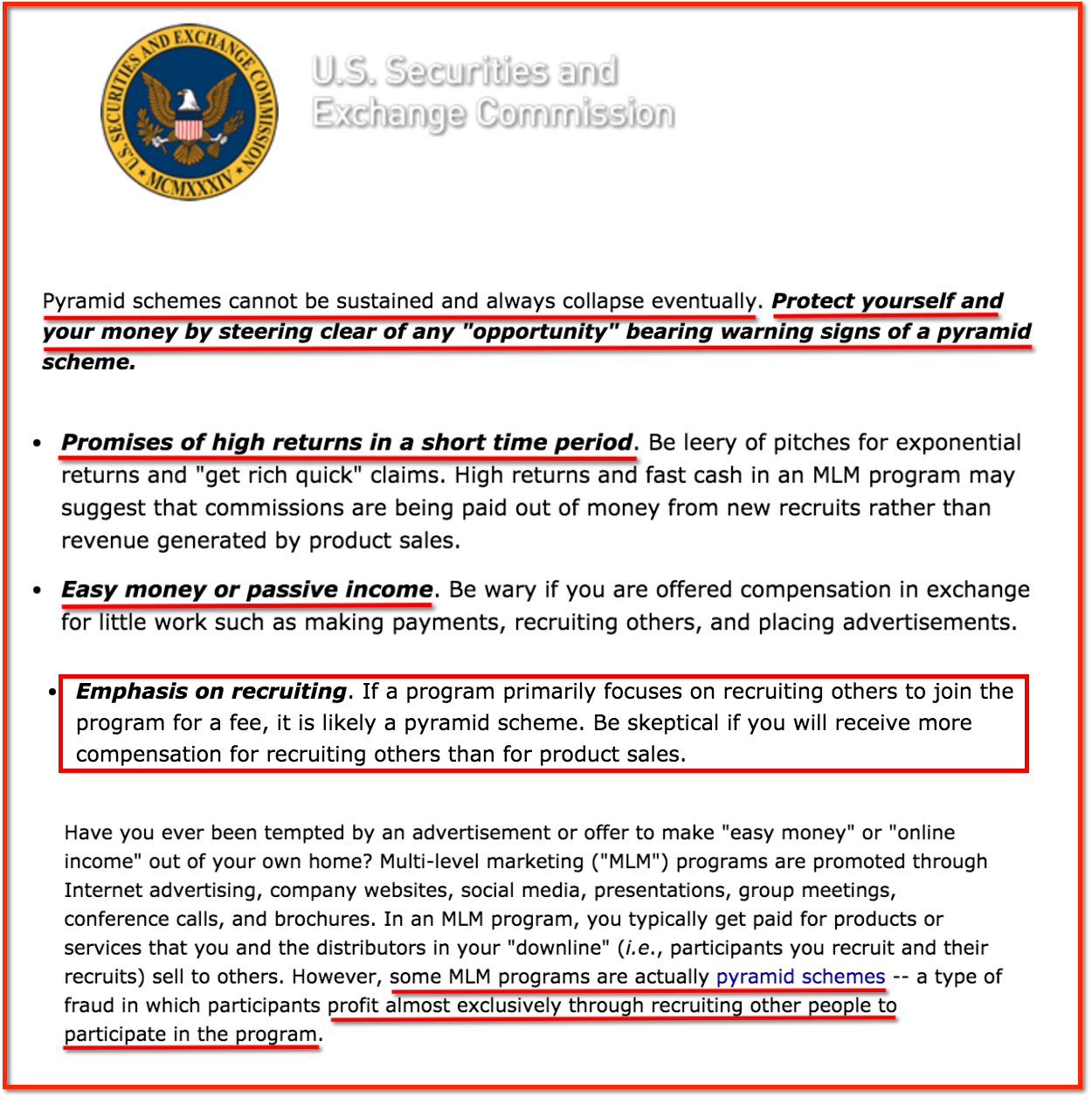 According to Amway report from 2010, the average gross income of Amway member was around $202 per month.
Anyway, you still have chances to become successful in Amway but since I don't like MLMs I never recommend them.
So, it's up to you to join Amway or not. I can only tell you that your success hugely depends on your efforts, skills, qualities and sales experience.
What I like about Amway
Like any other program Amway also has some positive aspects. Among positive aspects is their quality product line. Amway offers a wide range of products.
Of course, their products are not perfect. Some people like their products while others don't like it at all. Anyway, the overall quality is acceptable.
Amway offers 90-day money back guarantee which is great. This guarantee means the company is confident in the quality of their service and products which is why they offer such a guarantee.
Amway cares about its members and provides quality training, support and mentor assistance. So, you are not alone with Amway.
The company has been in the business for over 50 years and has a good experience in providing help to its distributors.
Final word on Amway
Let's recap all that we've learned about this company and the income opportunity offered by their MLM program.
Amway offers quality products that you can sell and make money. Can you sell? That's a big question.
I don't know what type of person you are, I don't know anything about your personal qualities or skills.
I can only tell that MLM is NOT for everyone. It's a very specific program.
The truth is that as John Taylor says: "99.7% of people that join MLMs lose money".
You still have a chance to achieve success but I strongly believe it's not going to be easy.
As you can see from my review, there are many complaints and negative reviews of Amway.
I think after all this info and facts Amway doesn't look attractive vs affiliate marketing. Anyway, Amway is not a scam.
If you feel you have skills and qualities required to be successful with this MLM then feel free to join Amway. Otherwise I don't recommend it.
Final glance at Amway
Quality products
Education
90-days money back guarantee
Has been in the business for about 50 years
Support
You need to be a sales person
Prices are high
Strong focus on recruitment
Complaints about Amway
Negative reviews
It's called as "legal pyramid scheme"
Lawsuit against Amway in 2007
Complaints about Amway products
Overall rank: 40 out of 100
About the Author: Adam
My name is Adam. I'm the founder of Your Income Advisor. My goal is to help others succeed online, by exposing scams and reviewing top rated products. I can help you start
your own business online