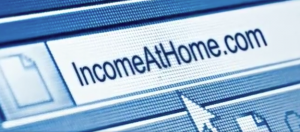 Website: www.incomeathome.com
Price: $39.95 +$9 for shipping
Verdict: Scam
Income at home program offers an opportunity to make money from the comfort of your home with 100% satisfaction guarantee. The owners of the program claim that they've created an incredible system that can help you start your own home business.
They promise to provide you with simple, step-by-step plan that will show you how to make serious money online. With all that being said, words are easier said than done, or in other words, because only few out of thousands of programs deliver what they promise. In this review I'm going to investigate if Income at Home is the right program to join.
Once you become a member of that site, you will receive a work at home kit explaining you how to earn income from the comfort of your home. After completing the order, your personal business coach will contact and teach you the steps to follow to start earning an income.
The biggest problem with all programs similar to that one is that they are not transparent, i.e. they don't tell you exactly what you are going to do to earn an income. They keep it secret by making a lot of promises they fail to deliver.
I consider, as well as the real practice proves, that if a program doesn't plainly state what you are required to do, then it's most likely a scam, or a low-quality product. All their promises are about simple, step-by-step plan for making a lot of money without clear explanation of the steps to follow.
Income at Home = MLM scheme
In fact, Income at Home is a company promoting Herbalife and there are many other companies similar to that one on the web. All of them are nothing but multilevel network marketing schemes. Herbalife is a multi level marketing (MLM) company promoting nutrition, weight loss products based on MLM scheme.
MLM scheme compensates you for the sales you make and the sales made by other people that you recruit. MLM companies use this scheme to attract more people, since it looks tempting in terms of compensation. Normally, MLM companies pay much attention to their training program and promise people high earning potential in return for their efforts.
And though they pay much attention to their training, it is of little help in terms of practical application. However, most of them have a bad reputation due to some reasons, such as false promises, exaggerated earnings, not being transparent, having many upsells etc.
What I don't like
What I don't like about Income at Home, is that it's very similar to many other MLM schemes out there that I know. There is a lack of transparency and aggressive marketing techniques involved in that program.
If you join Income at Home, you are going to sell vitamins, health supplements and similar products of Herbalife International Company. But to sell these types of products you don't need to join Herbalife, because there are tons of other companies with similar products, better in quality and higher in affiliate commission.
What I like
The only thing that I like about Income at Home, is that they do offer 90-day, no questions asked money back guarantee.
The pros of the program:
90-day money back guarantee
The cons of the program:
Bad reputation of all MLM scheme programs
Exaggerated earnings
False promises
Their products are expensive
More than 90% of the people involved in MLM schemes fail to achieve success
There are many complaints about Herbalife
What now?
Finally, my recommendation would be: Avoid Income at Home because they follow the same way like all other scam programs, i.e. they promise you guaranteed success and a lot of money through following simple steps and most people buy into this type of marketing technique.
They claim that thousands of people are already making money by following those steps and you simply can't fail. They claim that they have a huge database of knowledge and a perfect plan that will work for you. It is not true because there is no any secret plan that can help you achieve success online.
There is only one way, i.e. through learning, working hard and applying the right techniques.
To succeed online you need to learn:
The basics of internet marketing,
Create a website,
Create unique content for your website,
Market your website using the right (legit) techniques,
You need to join an active community where you can get unlimited support on every step of building your online business. The only place I can honestly recommend you is Wealthy Affiliate and I'm a premium member of Wealthy Affiliate and know the program from inside.
It is absolutely free for the first 7 days and you even can go through 10 lessons and once you complete it you will have a clear understanding of what online business is all about and if you are serious about starting your online business you can go premium. For more information please read my review of the WA below.
At Income at Home you WON'T find any real training or the advantages Wealthy Affiliate has to offer you and if so, I don't think you can succeed with  Income at Home. Add to that many complaints, lack of transparency, exaggerated earnings, bad reputation of all MLM schemes. I don't think you can find a single strong argument to join the program.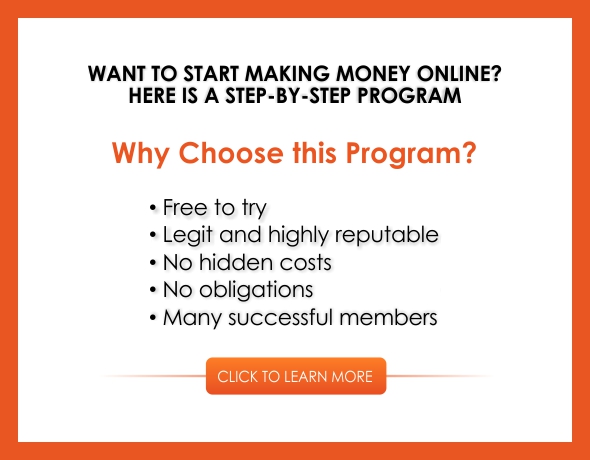 About the Author: Adam
My name is Adam. I'm the founder of Your Income Advisor. My goal is to help others succeed online, by exposing scams and reviewing top rated products. I can help you start
your own business online