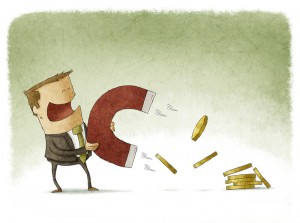 If you have a website then you have probably asked this question many times, or have been looking for the answer, in order to increase sales on your website.
The importance of the issue can hardly be overestimated because if you have a website and do not have enough sales that means there is something wrong.
Sale is the ultimate goal of any business owner though it shouldn't be the only motivator. Your passion and desire to be an authority in your niche should be your main motivator. But some website owners do their best and still they see little results if any and there might be many reasons which I am going to discuss below.
1. The first and simple reason that many website owners can't make enough sales, is because they don't pay much attention to the design and navigation of their websites. Creating easy navigation and friendly experience is vital for your website if you want to make it successful.
Some websites have very ugly design and are very hard to navigate. Most visitors don't stay long on such websites and leave it within a few seconds.
That is why all your services and products must be easy to find and information easy to read and understand. I talked to many experienced internet marketers and all of them agreed that you can make sales on website with ugly design as well.
But the difference in sales on beautiful and ugly site is huge. That is why if you want to increase your website sales, the design of your site and easy navigation are the things you must keep in mind.
2. You want provide the best support to your visitors because your sales directly depend on how you treat your visitors/readers. Most visitors don't buy at their first visit because they don't trust your website. You should respond to their problems or questions within 24 hours and give satisfactory information.
I was once referred to a service (website), which was great but I didn't sign up for that service due to being skeptical about it. The guy who referred me to that website was so helpful and honest with me that I finally signed up for that service.
3. Give satisfactory information about your services or products and be honest with your visitors. Never lie about your products or services and don't give promises you fail to deliver. If you are honest with your customers they will buy from you and the more honest you are the more of them will turn into returning customers.
4. Try to reduce the number of banners or ads on your website if you have any. In general, text links convert much better than ads or banners. I know an internet marketer who had a lot of ads on his website and couldn't make any sales. Once he removed all banners and changed them to text links, he started to make sales every other day.
5. Email capture form is what you want to add to your site as well if you want to increase your website sales. No one is going to give you his/her email address for free. Give some information that your visitors might be interested in for free or let them sign up for your product updates or an email course.
Once you build your subscribers list you can from time to time send them some helpful information in the form of a course or an eBook or offer a quality product or service and thus making some extra sales.
There are many other ways to benefit from your list but the most important thing is just remember that building a list should be included in your plan.
6. Add more content to your website and update it on a weekly basis. If you are new to internet marketing then you should know that to succeed online you need to build your online presence and the best way to do this is through increasing free search engine traffic.
You need to create as more quality content as possible to get your pages ranked on Google and other major search engines, such as Bing and Yahoo.
The secret is the more content you create the more chances that your pages will be ranked high in search engines thus allowing your pages to show on the first page of Google search results and thus driving free traffic to your website.
The more visitors stay on your site reading your content the more trustworthy your site will look in Google's eyes and finally it will end up in more sales.
7. PPC (pay per click advertising) is very effective way of bringing targeted traffic to your website. It is highly recommended to start PPC campaign with Bing and Yahoo. The price is affordable and you'll pay for the number of actual clicks of your ads.
This is called paid traffic that comes from Bing and Yahoo. Always start with Bing and Yahoo first and when you get enough experience you can try Google.
The advantage of PPC advertising is that you choose your campaign depending on your budget. It requires some experience and if done correctly it can bring a lot of targeted traffic and increase sales on your website.
One of the best products that can help you create successful PPC campaign is the Traffic Blackbook. Please read my review of the Traffic Blackbook. Or you can can get premium membership at Wealthy Affiliate and go through PPC course there along with the main certification course that will allow you to learn internet marketing and build your own online business.
8. Optimize your website for the best keywords that can bring you tons of free search engine traffic. The key to online success is in choosing the right keywords that have a low competition.
If you find low competition keywords you can get your pages ranked on Google much faster and easier than trying to rank under highly competitive keywords, which is a waste of time.
Low competition keywords can still bring a good traffic from Google and other major search engines. The best tool in the industry I can recommend you is the Jaaxy. Please read my review of the Jaaxy.
9. Add call to action to your pages because many people hesitate to take action and you MUST help them take that action. But don't be too persistent and annoying.
10. If you can add some testimonials of your happy customers then add them to your main page. Or if other people say good words about your site and how helpful and knowledgeable you are then do it because it will increase your credibility.
I hope you will find my post helpful. Want to learn how to increase sales on your website please read my review of the WA below. If you have any questions, feel free to contact me and I will be more than happy to help you out.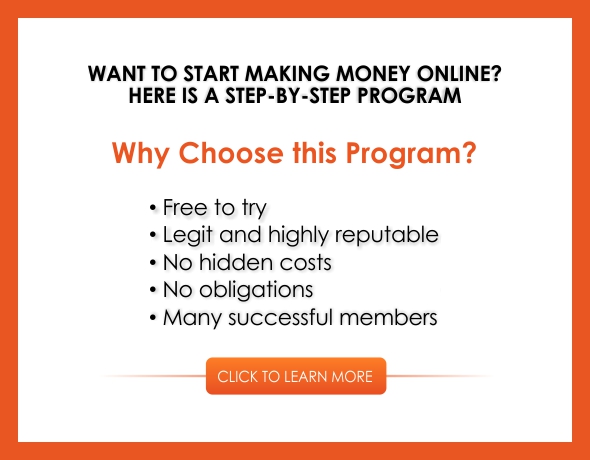 About the Author: Adam
My name is Adam. I'm the founder of Your Income Advisor. My goal is to help others succeed online, by exposing scams and reviewing top rated products. I can help you start
your own business online