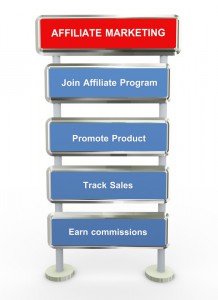 Affiliate marketing has been popular for a long time so far among the folks. Affiliate marketing is the type of marketing in which a merchant (product owner) rewards the affiliate for his marketing efforts for being able to convert a visitor into a customer through his own (affiliate) website.
But, to be able to send a visitor to a merchant's website, affiliate should first build his own website. To build a website is not that hard at all if you have some basic knowledge about wordpress.
If wordpress is something completely new to you then read my article. Or watch this video
So, most people if they are new to internet marketing they might be confused and feel frustrated having no idea of what product or a program to promote.
First of all, one thing you should keep in mind that it is usually not a product or a program that makes you successful. You need to work hard to be successful online.
1.You can find the best product but if you are not willing to work hard then you are not going to succeed. Another thing that most beginners overlook is that they choose small items that range between $5 to $10 without realizing that small items with tiny affiliate commissions are not going to provide a good income.
If you choose small items with a tiny commission then you need to bring tons of traffic to your website which is not something real for a small niche website.
2.Some top affiliate marketers that I know have 1000 unique visitors a day. It is a good traffic even for a niche website. But if you are promoting only small items then you won't be able to make any serious money online.
Try to pick products that are close to $100 with 10% commission at least and choose one that has few returns and sells like crazy. Some merchants offer even 50% commission and that is great.
In this case you don't need to bring tons of traffic to your website. If you work hard on your website within a year or so, you will be able to get 500 to 1000 visitors daily. If you sell a product for $50 with 10% commission and have just 5 sales a day, that comes to $25 in revenue. $25 x 30ays=$750.
This earning comes from one product only. If you sell more items or choose a different, more expensive product with higher affiliate commissions then your affiliate earning will double or even triple.
3.Another good money making opportunity is choosing a product that requires yearly payment. That kind of product comes with a technical support and updates in most cases. These products are the best money makers for affiliate marketers.
Imagine that you find someone who buys that product through your affiliate link and you get a commission each time he renews his payment. That is a great opportunity in terms of earning an affiliate commission.
4.Another thing that most beginners overlook or forget starting as affiliate marketers is choosing only one product. It is absolutely wrong strategy in terms of success and reward for your marketing efforts.
If you sign up for one program or a product and something happens to the merchant of your product then your business will stop at certain point and as a result you will lose your entire business. Try to sign up for different programs/products related to your niche and never stick to one product only.
5.And the last thing you should take into account is the content of your website. It is the content of your website that makes you successful. Before choosing an affiliate product or a program, you should think well of the niche you have interest in.
It must be a niche that you know or would like to write about a lot. If you choose one that is too boring for you then you will burn out very soon.
And if you don't update your website often, 2/3 times per week at least, then you're not going to look serious in the eyes of Google and you will not get good traffic accordingly.
Once you've chosen your niche, you can start searching for affiliate program/product in Google. Just type the name of your product + affiliate program. For example, iphone + affiliate program or wordpress theme, templates + affiliate program etc.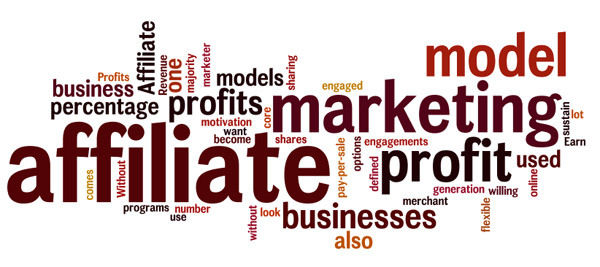 Affiliate programs
Finally, I'm going to show you some affiliates programs that work fine for many niches.
1. Amazon Associates is a good choice because they have every kind of product, from EBooks to electronics. Just sign up for Amazon affiliate program, choose products and earn affiliate commission.
2. Linkshare is another great opportunity for finding affiliate programs/products. Linkshare becomes more and more popular because of some disadvantages that Amazon associates program does have. The main problem with Amazon is that you will get a commission only if your customer completes his order within a 24 hour period.
3. Clickbank is another program, which if used the right way can be turned into a good source of income. Here is a link that I believe will be very helpful. Clickbank is a database of digital products with high affiliate commissions.
But, remember that many Clickbank products are not so good, because they fail to deliver on their promises. If you choose them without paying attention to that factor then you may lose trust of your customers. Before choosing a product, always choose one that has low return rate.
Remember that when choosing a product to promote, look for a product that has high commission and high gravity.
4.A WordPress template is another great product to promote. There are lots of authority websites that sell WordPress templates for any business. Whatever business or blog you have you can add a banner or a link on your website promoting a merchant's WordPress website templates.
Most merchants of this kind of product charge their customers yearly since they provide technical support and updates for their templates.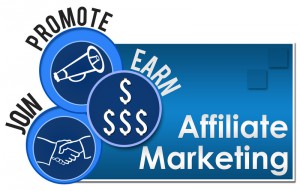 This is called a recurring commission, i.e. one of the best types of a program/product to look for and that is actually what I've mentioned above. If your blog (website) is dedicated to internet marketing or web design then promoting this kind of product is going to be your choice.
Or you can create a separate blog about WordPress, write a lot of posts related to wordpress and include your affiliate links. Here are the best providers of wordpress templates:
https://yourincomeadvisor.com/themeforest
Here is a great tutorial that shows you how to build an affiliate website
5. Dmoz.org (Open Directory Project) is one of the best places to find a company with a good reputation for affiliation. Websites are divided into different categories and that makes your search for a product/program very easy.
6. Another good program for affiliation is related to hotel reservations. There are many websites dealing with hotel reservations but I've had experience with hotels.com. Hotels.com is one of the top companies in the field.
They offer commissions from 6 to 8% on all sales and provide a great function, such as integration with an affiliate website.
Integration means if someone comes to your website and clicks on any link going to hotels.com website, he will not see any visual changes because the design of hotels.com website will be completely integrated into your website design. That kind of function gives your website an authoritative presence.
7. Hair loss and lose weight are two great niches to choose as a product and promote as an affiliate. Both these niches are a great opportunity to make a solid income.
You can write many reviews for that type of products which are a lot on the web and add your affiliate links. Just be careful to choose the best ones that have many positive comments and minimum complaints.
8. Antivirus software is another great option to make money as an affiliate. There are hundreds of antivirus software sellers on the web. You can choose the best ones, write in-depth reviews and add your affiliate links. Antivirus software is one of the top-selling products online and as an affiliate you can make serious money if you create a good website with a lot of reviews.
9.Web Hosting is another good option for affiliation. Web Hosting websites are the companies that provide a service of storing a website and files on their servers.
If your blog is about Internet marketing or any other issue related to computer technologies, you can sign up for affiliation with top webhosting companies (as Namecheap, Godaddy, Hostgator). Or you can create a blog about WordPress, web design, hosting and create an authority website.
10. Aweber, Madmimi are the companies that offer an email marketing service for any website, small or big. Have you ever seen an email capture forms on websites? That in most cases is the Aweber or Madmimi or any other similar service.
Those two are the best auto responder services on the internet and allow you to set up an automatic email delivery. Anyone who has a website needs this kind of service. Aweber offers recurring 30% commission and Madmimi offers 25%.
These are just some affiliates programs that I've mentioned. But there are hundreds of other high paying programs and products available on the internet. Choose tone you would like to promote depending on your needs, build your website, write content around it and work on your website consistently.
If you are new to internet marketing having no knowledge or an idea how to do all this then Wealthy Affiliate is the place that can help you build a real business online. Read my review of WA below.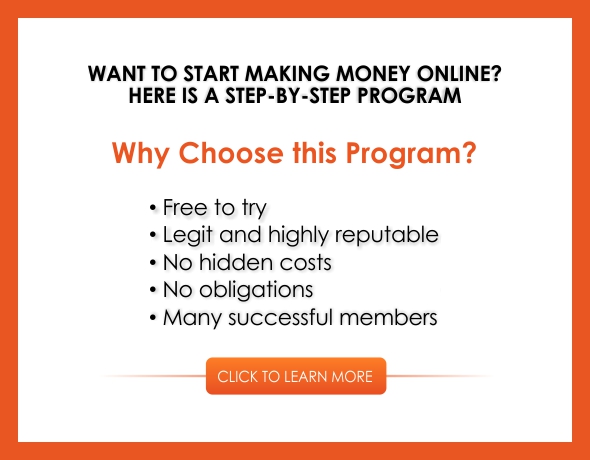 About the Author: Adam
My name is Adam. I'm the founder of Your Income Advisor. My goal is to help others succeed online, by exposing scams and reviewing top rated products. I can help you start
your own business online