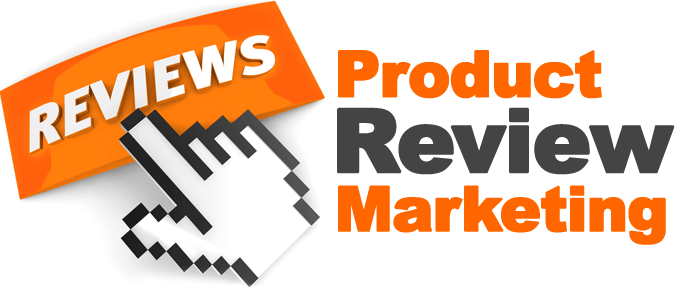 Internet marketing has been popular for many years now and its popularity is still growing as many people get internet access. Internet marketing allows people to find an alternative to real life in terms of income and gives financial freedom to those who are goal oriented and ready to put in the work to achieve success online.
To achieve success on the internet people normally search for products/programs that promise to help them achieve their internet dream and that's why numerous programs and products have been given a start due to this demand.
A lot of dishonest internet marketers started to take the advantage of this opportunity to promote poor products and scam honest people out of their hard earned money who have been desperate to find something legit on the internet.
Unfortunately, we must admit that most of those programs/products available currently on the web are complete scams or very poor products.
But not everything is bad on the internet and you can find very few legit programs that can really help you achieve your internet dream only if you are willing to put in the hard work. All this has given a start to a new niche, such as internet marketing product review sites.
And again, most of those sites started to take the advantage of this opportunity to write dishonest reviews and represent many poor products in a favourable light in order to add their affiliate link and earn affiliate commissions.
But not everything is bad on the internet and there are some honest review sites on the internet and I'm going to list some of them that you can trust.
I'm not going to list all the sites because in that case my list is going to be very long, but I will list only sites that I know and recommend because I know the owners of those sites.
If you are looking for honest product reviews you probably want to find a genuine work from home opportunity. If so, allow me to help you and recommend a genuine program I've been a part of since 2013 and I'm still an active member of this program. It's FREE to try! No credit card required!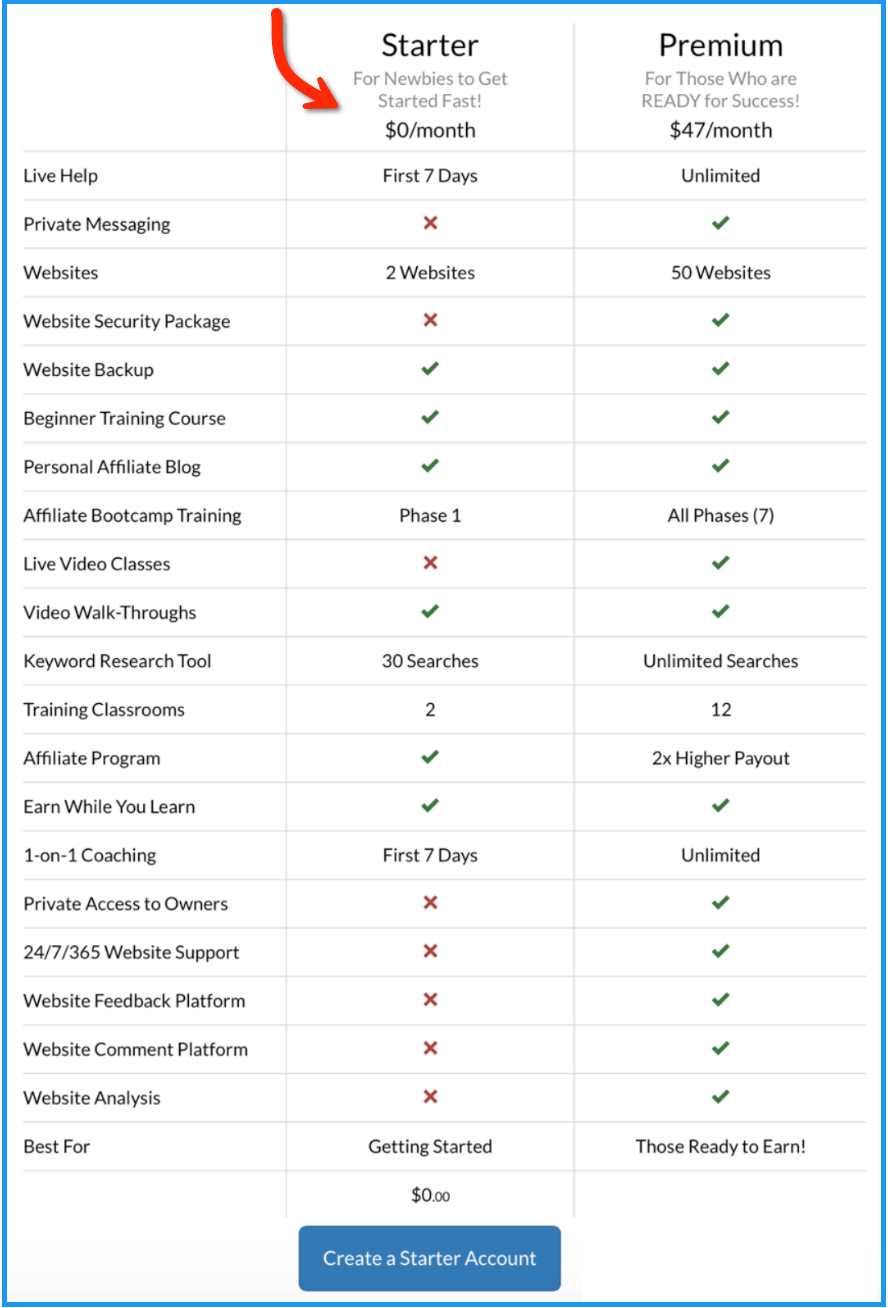 Honest internet marketing product review sites
Ivetriedthat.com – Founder – Steve Razinski. Launched in 2007. A website contains a lot of reviews on internet marketing products, both positive and negative. Also, they have a job directory where you can find a lot of legit opportunities to earn an extra income online. It's not something that can replace your daily job but still you can make a few hundred bucks per month only if you are willing to put in the work.
Onemorecupof-coffee.com – Founder – Nathaniell Brenes. Launched in 2010. A website contains a lot of reviews: both positive and negative. Also, it features some of the best products out there you can take benefit from. Nathaniell also has some experience selling Amazon products and if you're interested in that type of business he can definitely help you out.
Aworkathomebusinesses.com – Founder – Scott Newkirk. Launched in 2012. A website contains a lot of reviews. The difference of this website form many others is that Scott always writes very thorough reviews trying to cover all that is possible within his reviews.
Fulltimejobfromhome.com – Founder – Brok Webb. Launched in 2013. A website contains a lot of reviews and also gives you two options to choose from: either for a full time or an extra income.
Workathomenoscams.com – Founder – Eddy Salomon. Launched in 2008. A website contains a lot of materials on internet marketing products and also shows some legit resources you can use for an extra income.
Yourincomeadvisor.com – Founder – Rufat. Launched in 2013. A website contains a lot of reviews and also many featured articles explaining how internet marketing works, how to spot online scams, how to start making money legitimately, how much money you actually need to start your online business and how much effort it requires from you, etc.
What is common to all these sites?
The common thing to all these sites is that we all write honest reviews. If a program is a scam we add it to our scam list. And before adding any program to our scam list we write an in-depth review and produce enough satisfactory arguments to prove our point.
If a program is not a scam we never label it as scam. Just as an example, if a program is not a complete scam and has some value, I add it to my "not recommended" list. To review a program, sometimes when it's not expensive, we buy it to try and then write a review.
There are some sites, which I don't want to name here that always write positive reviews on products that are in the list of scams on our sites. The owners of those sites are dishonest people and it's not difficult at all to figure out why they are dishonest.
They always add an affiliate link to every scam product they review for the sake of affiliate commission and this is the best proof that they are dishonest. I never add an affiliate link to a product which I consider to be a scam.
Also, some of those sites claim that we review products and label them as scams without trying those products.
My argument is that we don't need and we can't buy every product we review simply because we all are experienced internet marketers and we know what works and what doesn't, what is legit and what is a scam. It's absolutely not necessary to buy every product before writing a review.
Finally, we are not perfect because we are humans and it may be that sometimes I'm too demanding and give a negative verdict on a particular program or I can make a mistake when sharing my thoughts. So, I'm not perfect. If a program is legit and doesn't make unrealistic promises I never call it a scam.
Want to have your own review site and make money?
We all owe for having our sites up and running to a program that wins our # 1 recommendation among all other programs out there. Our # 1 program is Wealthy Affiliate – online business community that is highly reputable on the internet and has been online sine 2005.
Actually, you can too build your very own business and choose either a make money niche and review internet marketing products or any other niche and learn how to sell any product that you want and make money from it.
You can try Wealthy Affiliate for free within 7 days and then if you feel you are ready to put in the work you can upgrade your account and become a premium member of this awesome community.
I recommend you to read my review of Wealthy Affiliate below to make an informed decision and if you have any questions feel free to contact me or you can leave your comments below and I will respond shortly.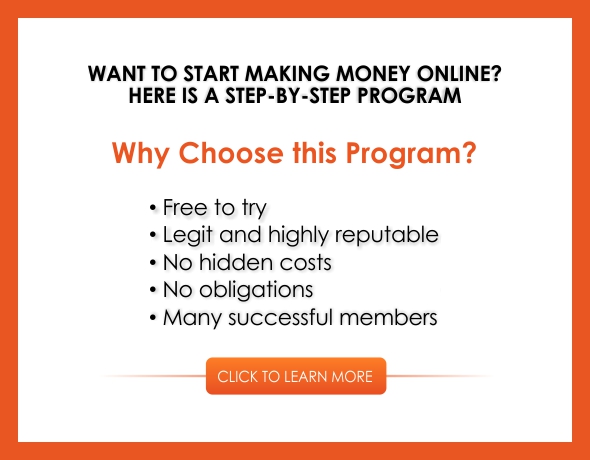 About the Author: Adam
My name is Adam. I'm the founder of Your Income Advisor. My goal is to help others succeed online, by exposing scams and reviewing top rated products. I can help you start
your own business online