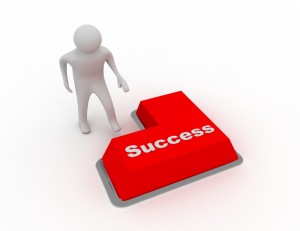 The number of steps to online success is different for everyone and it depends on a personal experience. For someone it may be 4 steps, for someone it maybe 5 or even 7 steps.
The most important thing here is that success comes after many tries and fails, some wasted money and energy. But success doesn't come to everyone because it comes to those who want to achieve success and they do things that bring them to that success.
You can find a lot of make money programs on the internet promoted by people that blatantly claim that they've cracked the code and found a magic button to an instant wealth and now they want to share this button with other people and allow them to push it and start making money as easy as set it and forget cash generating machine.
Or they promise to give you unstoppable, profit generating and idiot proof system that made them $3500 in 24 hours! You've probably seen many of those promising ads on the web like ones you can see on the images below:




Beware of them and close your browser immediately if you see them. This is my honest advice.
Based on my experience and the experience of other successful internet marketers that I know I can share with you some very useful info which will allow you to understand the whole thing about internet marketing or better to say, making money online and the 4 steps to online success.

Step 1
The first step to online success is the willingness to put in the time and effort before you start to see real results. The majority of people that want to start making money online still believe in the idea of easy money on the internet and they don't realize that if it doesn't happen in real life, why should it happen on the internet? It will not happen.
All internet marketers that I know spent about 2 years before they could quit their daily jobs. Not two months, two years! YOU MUST BE WILLING to put in the time and effort first and then and only then expect the results. It requires building a website ( you can do it in a few minutes) and then write some content about your services or your product.
Writing content for your site is a time consuming process, but you need to write content because people search for content on the internet and not for images. They read your content first and then decide whether to buy your product or leave your site.
Content leads to a massive free traffic from search engines which leads to sales on your site. That's why, if you are not willing to put in the time and effort then you will not make any serious money on the internet.
Step 2
You need to be patient while your work on your site. The more content you have on your site, the more traffic you can get from search engines. To expedite the process of getting rankings on Google it's highly advisable to write for your site on a daily basis for the first 6 months. Unfortunately, most people quit after their first or second month and so they never see any success.
They want to start making money here and now and when it doesn't happen they stop working on their site. They don't realize that when you start writing for your site, you must do it within a few months to prove Google that you are serious about what you do.
Google is not going to rank every site that appears with 2,3 pages of content. Google gives priority to sites that get updated on a regular basis.
That's why, when you enter this business you need to give it a time until you start seeing good traffic from search engines, 6 to 12 months.
If you are not ready for that then you are in the wrong business. Most probably you should look for a regular 9–5 job.
Step 3
You need to be a goal oriented person and be self-motivated because building an online business requires time and hard work, just like any other regular job. You need to be a goal oriented and extremely self-motivated and if not, you can hardly achieve anything on the internet.
If you want to quit your job, be your own boss and make the amount of money you won't make by going to a regular 9–5 job, then you MUST be a goal oriented person.
Step 4
The last step to your online success is the support you need when starting online. When you start learning new things and applying them, especially when it comes to online marketing, you certainly are going to get stuck many times and to be able to achieve your goal you must join a community of successful internet marketers that have a lot of experience online and can help you whenever you need their support and assistance.
Most people fail online because they buy crappy products online and never get support from the sellers of those crappy products. Finally, they quit their internet dream.
Your 4 Steps to Online Success Start Here
I know of a program that can help you pass through all these 4 steps successfully and it actually has helped many people including me. You can try it for free within the first 7 days and then if you feel it's not your fit, you can forget it.
To be honest, I don't know anyone who has been unhappy with this program. If you are serious about starting your online business and pass through these 4 steps, then try this program and give yourself a chance to online success.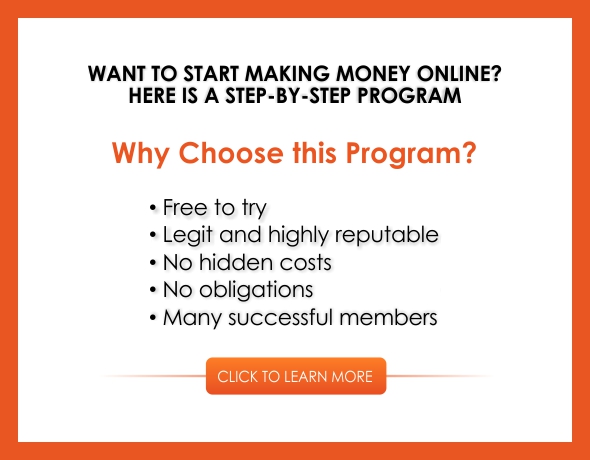 About the Author: Adam
My name is Adam. I'm the founder of Your Income Advisor. My goal is to help others succeed online, by exposing scams and reviewing top rated products. I can help you start
your own business online