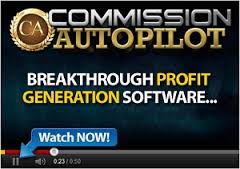 Owner: Paul Ponna
www.commissionautopilot.com
Price: $47 ($37 after "special" discount)
Verdict: Scam
Commission autopilot is an "awesome" program promising you a lot of money if you follow their step-by- step instructions. The internet is really an amazing zone where you can find literally anything you need.
It has been constantly changing, and today it is much different from what we remember it was a few years ago. Especially, money-making niche is the most changeable on the web. Every year we come to know new "amazing "products/programs that we've never heard before.
A new product I'm going to investigate is the Commission Autopilot, a product that really surprised me a lot. When you land on a commission autopilot website' you will see a promotional video made by real "experts" who know how to sell online.
Even myself, an experienced marketer, at certain point was ready to buy that piece of software. The video is a typical sales pitch, not different from many other similar ones promising you to reveal the heavily guarded secrets to making money online.
They try to convince you that all internet gurus keep those secrets and will never reveal them to you but Paul Ponna is going to open your eyes to that internet thing. Their video is really convincing, designed for those who have no knowledge on how internet marketing works.
In his video Paul explains that he is going to reveal you heavily guarded traffic source and with this traffic source you will start making money right after you buy his program. Ok, let's see if it is true?

Commission activator
With this piece of software you can find articles in search engines for a specific keyword, then choose one article, do some changes, export it to PDF and add your affiliate link. Actually, what this software does is just steals someone else's content.
As you can see, Paul is not going to teach you the basics of building a real business online. The heavily guarded secret he was talking about in his video was all about unethical techniques. Do you really believe you can make money with such unethical technique?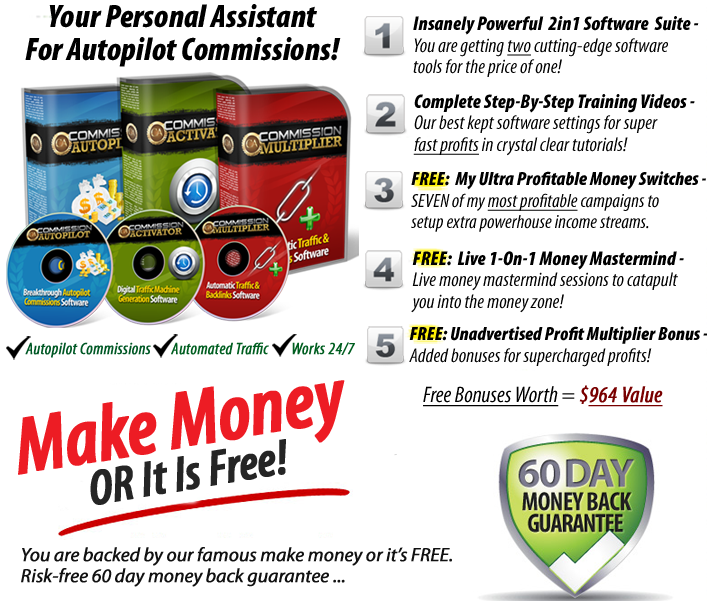 Commission multiplayer
This is another "awesome" piece of software, which is going to help you send your spam (stolen content) across the internet. After creating your material (stolen content), you load that content into multiplayer and send it to 18 websites across the web.
Those websites offer a free download option. An amazing part of that software, as explained by Paul, is that when someone downloads that content from those websites, reads it and possibly clicks your affiliate link you will earn your affiliate commission.
Does this sound great or reasonable to you? To me, not! What I mean is that affiliate marketing is a real thing and you can earn an affiliate commission but not that way. If you don't have your own original content on your own website you will never be able to get good rankings on search engines and traffic accordingly.
Or even if you submit your stolen material to free websites do you really believe you can have a lot of clicks on your stolen content among thousands of other free materials? You may have a few clicks but you will never make serious money that way.
This is not a real business model. I nearly forgot to mention that once you submit your stolen content, most of it would be banned due to spamming practices.
Training at Commission autopilot
There are some videos that show you how to set up the software and give you step-by-step instructions on how to use it. There are other tools that can be useful but none of them are worth your attention because the main idea of the program is not legit.
Support at Commission autopilot
They have support and theoretically you can contact them if you have any questions but to be honest, I don't know how good their support is. But what is more important is that there is no community that can help you if you get stuck at certain point.
Pros and Cons of the Commission Autopilot
Pros
You are provided with some tools that can be in some way useful
Videos and step-by-step instructions
60 day money back guarantee
Cons
The program starts with typical sales pitch that is far from being true
They don't follow strict SEO rules (no chance for you to succeed)
They don't teach you the basics of building a real business online
They don't teach you how to build a website
The whole idea behind their program is not legit
No free trial
No community support
The pricing policy at Commission Autopilot
The price for that type of software is $47 but this is not a one-time payment. If you don't pay on a monthly basis then your software will be not work. So, a yearly price for that program will be $564.
Compared to that program, you can pay $359 for your membership in WA (#1 online business community in the world) and you will get absolutely all you need to build your business online.
Also, you will have a chance to go through certification course – second to none in the industry, tools and unlimited support. Actually, WA helped me to build my business. You can read my review of Wealthy Affiliate below.
Final word on Commission Autopilot
Finally, if you ask me should you buy this software or not, I will definitely answer that you should stay away from that crappy product. You will never make serious money with this software because the idea behind it is not legit and they don't teach how to build a real business online.
Remember that the idea of putting something on autopilot with little focus on work will never make you any real money on the web. If you don't have your own website with your own original content you will never make any money.
Original content is the only free massive traffic generator technique. They even don't teach people how to build a website. If so, why should you buy that software?
I don't recommend it because there are many other quality programs on the internet for a lower price and Wealthy Affiliate is the best one I can recommend.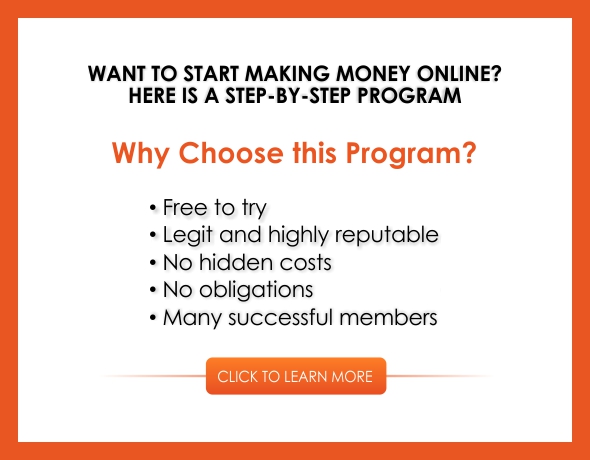 About the Author: Adam
My name is Adam. I'm the founder of Your Income Advisor. My goal is to help others succeed online, by exposing scams and reviewing top rated products. I can help you start
your own business online