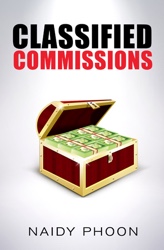 Product name: Classified Commissions
Product owner: Naidy Phoon
Website: classifiedcommissions.com
Price: $8.95 + upsells $27, $197
Verdict: Not recommended
Classified Commissions is just another program that claims to show you a real way to make tons of money with little effort on your part.
They claim that they are going to do something that most internet marketers never do… and that their system is powerful and completely automated and can convert all your visitors into sales. And they promise to send you tons of free traffic to your cash-sucking machines (sites).
It's not the first program that makes this type of bold claims and I've seen many of them. In this review I'm going to shed some light on this program to see if it's worth your time and money.
The main idea behind Classified Commissions
The owner of the this program claims that he can teach you how to use traffic goldmines to make $195 per day. You will learn how to build a squeeze page, bring tons of traffic to that page, promote affiliate products and finally make huge profits.
Naidy claims that the best part of his program is that you will learn how to drive floods of FREE traffic to your cash-sucking website and that this traffic goldmine is a secret source no one is going to show you except Naidy. Let's take a closer look at this opportunity and see if Naidy is a real deal or just another fake guy.
Pros of Classified Commissions
The guide contains some useful information
Cons of Classified Commissions
False promises
Exaggerated earnings
Upsells
Unethical internet and business practices
Inside the program
1. Though Naidy's guide contains some useful information, there is nothing special inside his guide and you can find most of this info on the internet for free. The main problem is that Naidy promises that you can make tons of money with his program, and once you benefit from his experience, you will start making big affiliate commissions every single day.
The truth is that none of these statements are true and I guarantee that you WON'T make tons of money, not to mention making money on autopilot. Do you really believe you can buy a guide for $8.95, learn the secret and start making tons of money on autopilot?
If it was that easy then everyone would spend $8.95 and quit their daily job. To start making even a small amount of money online you have to put in the work first and be patient for some time. That's why, Naidy's advertising tactics are very misleading and he is simply lying to you.
2. He claims that his system has nothing to do with SEO (search engine optimization) and that you don't need to spend hours trying to get your site ranked on search engines only to get slapped by engines later resulting in losing all the traffic. This is not true. First off, most internet marketers are making the most money thanks to search engine free traffic and this is a fact.


Some have been able to make huge profits through PPC (paid traffic), but it's all about search engines too. Some have been successful thanks to social media (Facebook, Google plus, Twitter) and that's true. But what I know exactly is that the majority of successful internet marketers are getting the most traffic from search engines.
That's why the fact that Naidy promises to send you a flood of free targeted traffic skipping search engines is absolutely ridiculous. On a separate note, if you write original content for your site without trying to game Google or using PLR content, you will never be slapped by search engines and this is a fact too.
3. Classified Commissions is a 42-page guide and as I mentioned above, there was nothing special inside it. Basically, it's about finding an affiliate product on digital product marketplace, such as Clickbank, using autoresponder service on your site and using Naidy's traffic goldmine to drive traffic to your cash-sucking websites. Naidy's guide consists of 4 modules:
Module 1 : Selecting Smoking Hot Affiliate Offers
In this module Naidy will show you how to find the best affiliate product that you will sell like a hot cake and making money will become as easy as A-B-C. This is not true. It's just not going to happen.
Though he claims that you need to spend 20 minutes a day to change your life, it's not that easy. To be honest, it's impossible and unrealistic to spend 20 minutes a day and make thousands of dollars. You need to spend much more time if you want to see huge profits.


Module 2 : Building Your Cash-Sucking Machine
In this module he claims to show you how to set up your very own set and forget cash-sucking machine that will work for you 24/7 and making you tons of money on autopilot. This is not true either. It's all about using autoresponder service (sending emails to your subscribers with your affiliate offers).
This method is legit, but it's not as easy as Naidy is trying to convince you. It will take some time before you can make any money with your list because you must build relationships with your visitors first. No one is going to buy from you because you send an email and try to promote something.


Module 3 : Traffic Time!
In this module Naidy promises to show you his traffic secret that will allow you to drive millions of visitors per day and he claims that no one else knows this secret except him. There is no any secret behind his system and most of those secrets is just another disappointment and a false promise.
The whole idea of getting tons of free traffic works as follows: You create job ads on classified ad websites and drive your visitors to your squeeze page in order to sell them an affiliate product teaching them how to make money online.
From this. we understand that you are going to create fake job ads which is really not good and might be disappointing to many people who are looking for a real job.


You must also keep in mind that you are allowed to post only real job ads on classified ad sites which means that if you follow Naidy's recommendations, you will have to do wrong things. You are going to run into trouble with classified ad sites and deceive people. I don't think Naidy's offer is a good option and I don't recommend to take his advice.
Module 4 : Scaling And Automation
In this module Naidy is going to show you some tricks that will help you increase your income exponentially which is not true as well. It's all about outsourcing your tasks through sites, like Odesk.com, Fiverr.com. He claims that you can outsource everything for $5 and just sit back and relax.
This is not true! It's not always good to outsource tasks simply because you can't expect a good quality for $5. You can use Odesk or Fiverr for creating a logo for your site, for proofreading your content or creating video introduction etc., but when it comes to major things, such as writing content for your site it's not a good idea to outsource it to someone else. And it will cost you much more than $5.
4. Also, like with many other poor products you are offered to purchase a few upsells. In case with Classified Commissions, you are offered to buy an additional upsell for $27 or pay $197 for a private coaching.
Final word on Classified Commissions
I don't really think it requires any further explanation whether you need Classified Commissions or not. If you are looking for a legit program to make money online, I can recommend a program I'm a premium member of and this program wins my # 1 recommendation since 2013. Feel free to contact me if you have any questions and I will be to happy to help you out.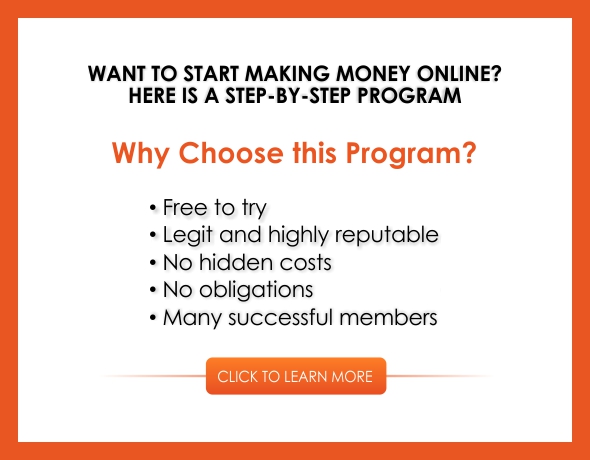 About the Author: Adam
My name is Adam. I'm the founder of Your Income Advisor. My goal is to help others succeed online, by exposing scams and reviewing top rated products. I can help you start
your own business online