Website: athomeincomepackage.com
Owner: Ethan Anderson
Price: $97
Verdict: Scam
At Home Income Package is a relatively new product, one of those that appear in the morning and disappear by the end of the day. The owner claims that with his system you can make a lot of money, up to $379 per day, working from the comfort of your home and enjoying the lifestyle you want.
I've seen many programs that make that type of bold claims and most of which are just empty promises.
But Ethan wants you to believe that his program is different from many other similar programs and he claims on his website that he is helping thousands of people across the globe to make thousands of dollars and that his website is the same place where many online income earners have started from.
They have been struggling online but with this simple step-by-step system it's become a reality. Ok, let us take a closer look at this program to see if this is true.
The Main Idea Behind At Home Income Package
The main idea behind the program is that you're going to be paid for posting links. But it isn't so much about just posting links. You're promised to post links for Google!!! Can you imagine this? That is their biggest and ridiculous claim.
Pros of the program:
Step-by-step training
Automated money making website
Cons of the program:
False promises of exaggerated earnings
No as easy money making opportunity as you might be thinking
It's not the proper way to build a real business
The program is by far not the best opportunity on the web
Program claims to be legit though it's not
No active community where you can get help when you need it
Inside the program:
So, the program claims that by posting links you will be working for Google.
No technical skills or experience required. I believe you're wise enough and if you take a look at their website you can easily understand that all their claims about working for Google is far from reality and truth.
The earnings they promise you are also far from reality. If you are new to internet marketing you can probably believe them, but trust me, it's not true.
To be able to make serious money online you need to learn some skills and go through certification course at WA – #1 online business community in the world to learn the basics of internet marketing.
Though they claim to teach you how to make money online, it's not so. Their training doesn't give you any real knowledge about internet marketing. You will just learn how to promote their own crappy product.
The opportunity in question isn't one that can help you make $379 per day. It's absolutely groundless claim and any internet marketer that has been woking online for some time can affirm my statement. You can possibly make a few bucks at best.


Posting links doesn't seem to be legit opportunity out there and if you read my article about posting links, many things will become clear to you.
The price $97 is not cheap at all. There are many other quality programs that you can try for free and they are absolutely legit and have a lot of positive reviews on the web. The best one that I know is Wealthy Affiliate.
There are fake testimonials on their website and nothing can prove that they're not fake. If they're real people why not leave their contact details so anyone can contact them through their websites?
There is no active community where you could get help when you need it. Online business involves a lot of things to learn and try and if there is no community to get help when you get stuck and feel frustrated, you're going to run into a big problem.
Earnings screenshot that they use on their website is another misleading tactic used by all scammers on the web. I'm sure it's fake, but even if it's real, it's one out of thousands, and it doesn't mean that you can achieve same results.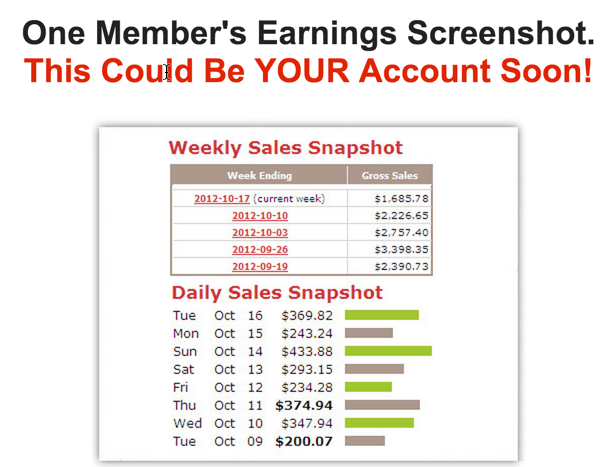 If a program doesn't explain what you're required to do to make money, most probably it's a scam. The same applies to At Home Income Package because on their website they say that it's not an MLM pyramid, not a bogus entry scam, not an envelop stuffing rip-off or rebate processing scam. Ok, what is it then? There is no answer until you register and give them your contact details so they can spam you afterwards.
Another thing that I want to draw your attention to is their fake testimonials from fake VIP members that made over $300 in the first and $500 in their second week after joining At Home Income Package. That's really a "wise" approach. If someone fails to repeat that success, they will tell you that those people are our VIP members.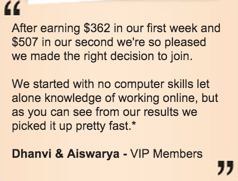 Another bold claim is about starting making money today. According to their promise, once you register your account, you can start making money the same day. That's simply not true.
I reviewed a product called "Online Income Solution" a year ago and their website is very similar to At Home Income Package and their claims are almost identical. Please take a look here. I think that should be a red flag.
I checked their website at scamadviser and here is what I've got. It does show that they are using an anonymous service to prevent from identifying their site owner. And that many scam sites use it as a method to hide their identity. They recommend to confirm their business address.

Refund policy
Another red flag is their refund policy. If you for one or another reason ask them for
refund, before you get your refund you must follow certain criteria:
You must ask for refund within 60 days
Have a valid reason for refund 🙂
I really don't want to discuss it any further because such a criteria as giving a valid reason for requesting refund doesn't make any sense.
Final word on At Home Income Package
I think with all that being said you shouldn't have any questions or doubts as to whether join their program or not. But things aren't that bad at all. I can honestly and with full confidence recommend you another program that is really one of the best programs out there on the entire web.
The program is Wealthy Affiliate. You can try it for free and even go through 10 lessons to understand full potential of it. Forget about money making buttons that are being advertised everywhere on the web. They're mostly scams and won't help you achieve any of your goals. Read my review of WA below and if you have any questions feel free to contact me.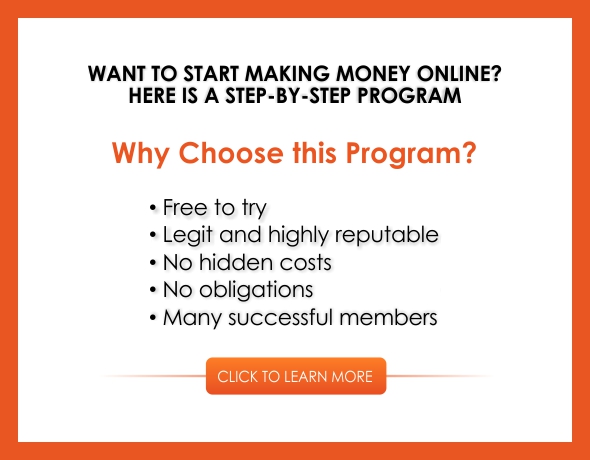 About the Author: Adam
My name is Adam. I'm the founder of Your Income Advisor. My goal is to help others succeed online, by exposing scams and reviewing top rated products. I can help you start
your own business online