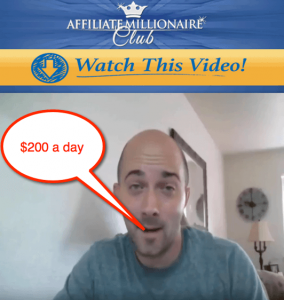 Product name: Affiliate Millionaire Club
Website: http://affiliatemillionaireclub.com
Price: $27, $37, $47
Verdict: Not recommended
Affiliate Millionaire Club is the program based on membership type of payment that promises you to make from 200 up to $1200 a day with affiliate marketing.
Like all other similar programs that make that type of bold claims it starts with a classic promotional video, in which they show you earnings snapshots made by their happy members who are most probably scam artists.
I'm sure, all these earnings snapshots are fake and their happy members are scam artists simply because this type of approach applies to all poor products/programs out there. I've been involved in internet marketing since 2000 and I've never seen that type of promotional videos on reputable sites.
In my review of Affiliate Millionaire Club I will show you all the pros and cons of this program and tell you my opinion why this program is not recommended.

The main idea behind Affiliate Millionaire Club
The main idea behind Affiliate Millionaire Club is an affiliate marketing which is very popular and proven method of making money online. Affiliate Millionaire Club provides you a software that can build websites, then you choose a product to promote, add your affiliate links and all this can be done in a few minutes.
Once you've completed this simple task you can then "click the magic button" and your sites will start getting high rankings in search engines and you finally start making tons of money each and every day of the rest of your life 🙂
Pros of Affiliate Millionaire Club
Theoretically, the idea of affiliate marketing is legit
Cons of Affiliate Millionaire Club
Again too many false promises
Your site won't get high rankings in search engines
You won't make tons of money with poor quality websites
No active community or good support
Fake testimonials
Fake Facebook likes
Fake earnings snapshots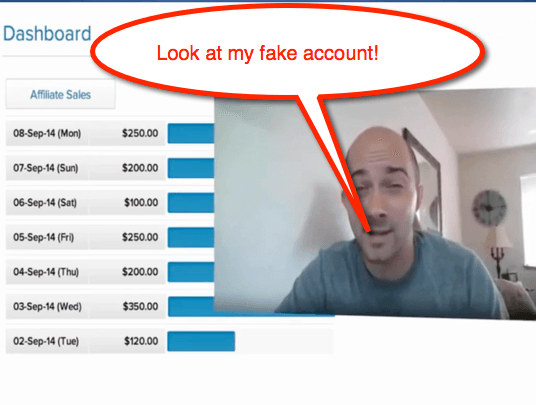 Inside the program
1. First off, affiliate marketing is legit and proven method of making money online. Thousands of people are making money this way and I'm making money this way too.
If you are new to internet marketing, affiliate marketing is about finding someone else product and selling it through your affiliate link that makes you the money. But it's not about building a website in 15 minutes and starting making money in the next few days. This is not true.
Some affiliate marketers that I know are lucky and start making money in the first month, BUT it is not about thousands of dollars per week or hundreds of dollars per day. This is not true.
I personally made my first buck in 2000. Then years later, I started my another website that made me successful and I made my first buck after second month of going online.
The bottom line is that you can start making decent money with affiliate marketing in the first month or two. So, it's real. But when it comes to making serious money, it takes some time, most probably 1 year at least. That's the main reason that I don't like Affiliate Millionaire Club's approach because they lie to you right from the start.
2. Affiliate Millionaire Club uses Clicksure.com for finding affiliate products. Clicksure is not bad network, but when it comes to quality products and support, Clickbank.com is a much better place.

3. They use fake testimonials on their website which is not a good signal. You can get such testimonials at Fiverr.com for $5–20 dollars.
4. They have different membership packages:
Gold membership – $47 – after discount $27
Silver membership $57 – after discount $37
Platinum Membership $67 – after discount $47
I don't like such deceptive methods of selling a product. All reputable websites that I know never use such deceptive selling techniques, they have only one fixed price.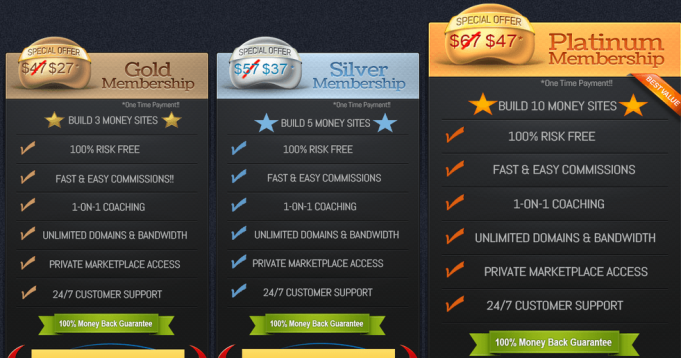 5. They have some sort of training, or as they call it, 1 on 1 coaching, but based on my experience I can tell you that this training is NOT enough for a newbie to understand how the whole thing about affiliate marketing works. With the sort of training they offer, you can probably make a few bucks per month at best.
6. Some dishonest affiliates of Affiliate Millionaire Club write reviews on this product and claim that Affiliate Millionaire Club will teach you how to drive a laser targeted traffic to high converting offer and start making tons of money. This is not true. The main problem with this product is that getting targeted traffic is exactly what they will NOT teach you.
7. In order to start making serious money online you need to write an original, quality content for your website and get your content ranked in top 10 or 20 of major search engines, such as Google, Bing and Yahoo. Once you've done it, you can start seeing a massive traffic to your site.
Traffic is the key to start making money on your site. Unfortunately, Affiliate Millionaire Club doesn't teach you content strategies and that's the main reason I'm giving this product such a low rating, as to not recommend it to anyone.
8. On a separate note, I would also like to point out that the sites that you will get from Affiliate Millionaire Club are useless simply because duplicate sites with zero content won't help you build any sustainable business. It's a waste of time and money.
9. They use fake likes on their website that shows over 118.000 likes of their program. This is of course not true.

Here is an image of real number of likes that I've found on Facebook, just 280 likes! I think this fact alone should stop you from not only buying it but even thinking of buying it. Most probably even those 280 likes are fake.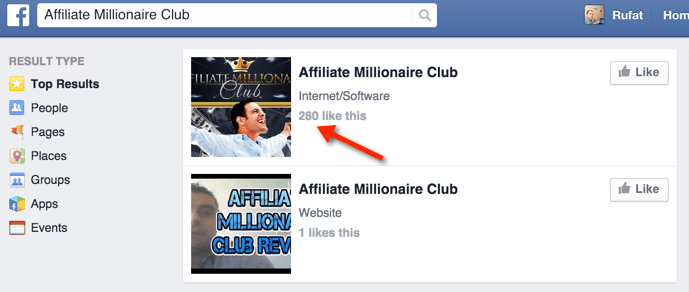 10. As I mentioned above, there are some scam artists you will see in their promotional video. Look at this man who claims that he makes a lot of money with Affiliate Millionaire Club.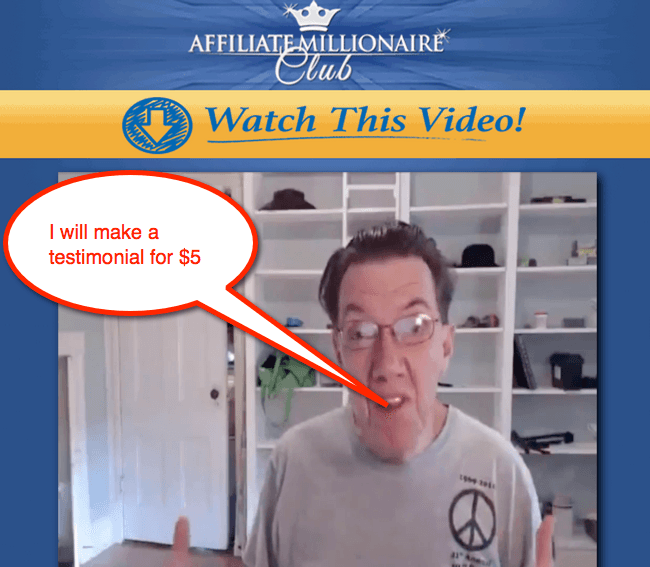 The same man has his profile page at Fiverr.com. Do you still have any questions or doubts regarding Affiliate Millionaire Club?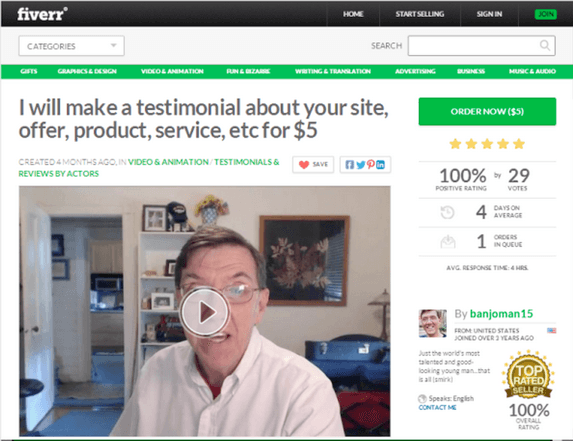 11. After all this info and these facts do you think you can get your money back though they claim to provide you a 100% money back guarantee? Or do you really believe you can get real support from these slick guys?
Final word on Affiliate Millionaire Club
My final word on Affiliate Millionaire Club is that though affiliate marketing is legit and proven method of making money online, it's highly recommended to stay away from Affiliate Millionaire Club simply because with this program you won't get anywhere. The program is a complete disappointment and a waste of time and money.
If you are interested in affiliate marketing and making money online, I can honestly recommend you the program that has all you need to start your very own online business. You can read my review below and if you have any questions, feel free to contact me.
I've been a premium member of it since 2013 and know what I'm talking about. I will be happy if I can save you from scams and help you build your own business online.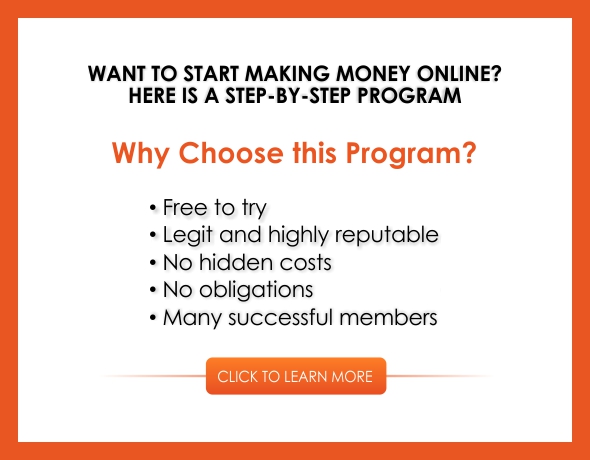 About the Author: Adam
My name is Adam. I'm the founder of Your Income Advisor. My goal is to help others succeed online, by exposing scams and reviewing top rated products. I can help you start
your own business online