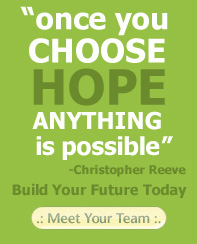 Product name: Work at Home United
Website: http://www.workathomeunited.com
Verdict: Not recommended
Work at Home United is the company that has been around online +8 years so far. The program claims to teach people how to make money from home.
At first glance, the opportunity looks great and very promising, because the owners of the program promise that once you join their team you'll be able to build your very own business and enjoy your life of dreams.
But right from the start I would like to warn you that while the program isn't a scam, it seriously fails to deliver on its promises and there are a few reasons for that. I'm going to take a closer look at this program to show you all the pros and cons of this program so you can make your own decision whether to join it or not.
The main idea behind the program is that you enter into an affiliate agreement with Work at Home United, sell various health supplements and earn your affiliate commission, i.e. cash money. So, let's dig deeper into the program to fully understand what you can expect from it.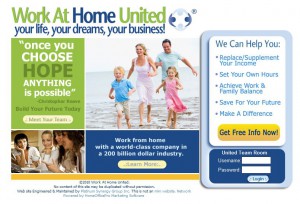 Pros of the program:
You can start for free
A step-by-step training
It's a good option as an extra income stream only
Cons of the program:
Actually it's an MLM company and all MLMs have a bad reputation
Many complaints across the web
No as easy money making opportunity as you might be thinking
Many people left the company disappointed after having been contributors to the program for many years
It's not the proper way to build a real business
The program is by far not the best opportunity on the web
Inside the program
Work at Home United isn't a stand-alone program as you probably may be thinking. There is a Melaleuca (popular MLM company) that stands behind them and WAHU is just their agent company that has no any product of its own.
The main task of WAHU is to get as many leads as possible and then give a call to possibly convert them into their active contributors. Normally, they make an appointment to discuss in person and explain all the benefits of their program and also ask for your credit card details.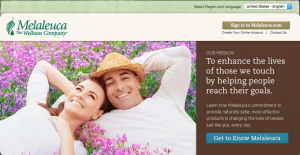 The product you're going to promote ranges from vitamins & supplements to food & weight loss, cleaning & laundry, dental, facial care etc.
The products are of high quality and can be a good option for an income if ONLY you know how to sell them the proper way.
Even on Melaleuca website they tell that their formula is simple: they suggest you to keep your full time job and start building a Melaluca business as your side income stream. Because they know very well that it isn't that easy to turn this opportunity into a full time business.
In my opinion, the way WAHU presents information on its website is a bit misleading because they present it in such a way that you can change your future by following their simple step-by-step training, you don't need large investments, that they have a proven system for your success etc. It's not as easy as you might be thinking at all.
Another negative aspect is that WAHU owners never tell on their website that they're partnered with Melaleuca company and the most obvious reason is that all MLMs have a bad reputation. The difference of Melaleuca from many other MLM companies is that they don't pay for recruiting people but they compensate in the form of bonuses.
Another negative aspect is that though Melaleuca products are of good quality, they are a little overpriced and you can buy similar products from other companies for a cheaper price. That makes the process of promoting their products more complicated.
From my experience I can tell that companies like WAHU are mostly interested in you for recruiting others into their program. They're not experts in SEO or can teach you how to promote your website and develop your business online the proper way. They're partnered with Melaleuca and mainly interested in recruiting people and selling Melaleuca products.
Complaints about Work at Home United
There are many complaints about Melaleuca that you can easily find on the web by simply going to Ripoff Report. I also checked WAHU website on scamadviser.com and here is what I've got: it says that WAHU website has been given a low reliability rating by other websites and that it was reported as being untrustworthy.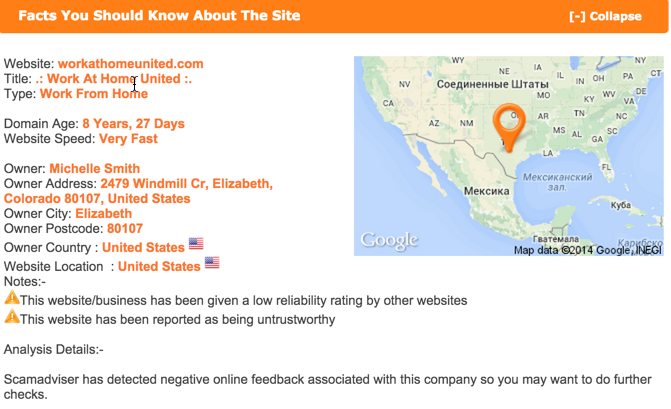 Final word on Work at Home United
Finally, WAHU isn't a scam at all. It's legit opportunity and you can use it if you're interested in making money but you must understand from the very outset that it will take months and most probably years before you can start making some sort of serious money.
In my opinion, instead of working for WAHU, I recommend you to join WA – #1 online business community where you will go through the certification course and learn the very basics and even advanced level of internet marketing and then you can apply those knowledge to any business, your very own business online and promote any product you want.
WA is the community that really helped thousands of people to build their businesses and it helped me as well.
Going through WA certification course is the proper way to build a business online because you take control over the things and if you work hard you can make serious money. Some of my e-friends, fellow members of WA community are making $+10000 per month and I really don't believe you can do the same with WAHU.
I can tell you honestly and with full confidence that what you can learn at WA, you won't learn at WAHU or any other place on the entire web. I know many other legit opportunities and online business communities BUT to be honest, none can be compared to WA. You can read my review of the WA below and if you have any questions feel free to contact me.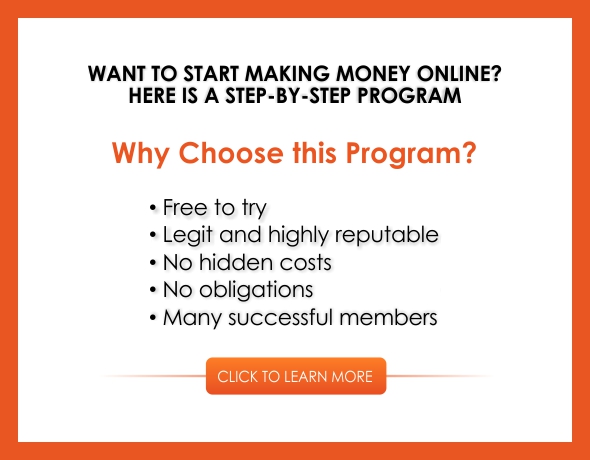 About the Author: Adam
My name is Adam. I'm the founder of Your Income Advisor. My goal is to help others succeed online, by exposing scams and reviewing top rated products. I can help you start
your own business online