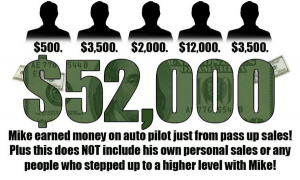 Product name: Secret Success Machine
Product owner: Uknown
Websites:
secretsuccessmachine.com
toptiermarketingpro.biz
Price: $500 – $20.000
Verdict: Not recommended
Secret Success Machine is just another "amazing" program that claims to help people start working from home and make tons of money.
If you visit their site, you will see an ad at the top saying that this very system has allowed members to work from home and make as much as $41.000 in a single week! That's the most ridiculous statement I've ever heard in my life.
They claim that some of their members have made $24.000 in 4 days. And they claim to show you exactly why people make so much money with Secret Success Machine while people in other programs are failing miserably.

 
The main idea behind Secret Success Machine
Secret Success Machine is just another MLM program similar to many other MLM programs out there that I reviewed in the past. They mainly focus on selling high ticket items and recruiting other people to do the same and by doing so they claim to pay their members high commissions.
They suggest that you pay them a huge amount of money to get access to their overpriced training and when you recruit other victims into their system and they pay the same amount of money, you can earn a fantastic commission. That's all about their system.
Pros of Secret Success Machine
Some of the training material is useful
Cons of Secret Success Machine
Just another MLM site
All MLM programs have a bad reputation on the web
All MLM programs have tons of complaints
Very expensive products
Bold claims and false promises
No support
To earn a commission you have to purchase their overpriced products
Inside the program
1. First off, I want to point out that Secret Success Machine is the worst program that I've reviewed recently. They provide some value and charge a huge amount of money and still they claim that they give you a chance to promote the same product to other people (I would say victims) and earn a commission.
This is absolutely ridiculous and unrealistic simply because I'm sure you won't be able to sell this useless material to anyone. Just ask yourself honestly, would you pay $20.000 for a program like this?
2. This program is very similar to Six Figure Mentors that focuses on selling high ticket items to people and recruiting other people into their system. The main idea is not helping folks, but instead taking their money.
The whole Secret Success Machine system looks like this: You buy their highly overpriced product and start to recruit other people so as they buy the same product and you earn your fat commission. That's it.
There is no any value, no helping folks, no support. Just get fooled and fool others to make more money. And the main problem is even if you pay for this product, I'm pretty sure you won't be able to invite someone to the system, not to mention convince them to buy SSM overpriced packages.
3. Their training material does contain some strategies you can learn and apply to build an online business. They have some motivational material, some general tips about making money online, some tools, squeeze pages with opt in forms, professionally written marketing letters, some useful material about internet marketing.
But none of this can help you make money on autopilot like they promise you because to start making money online requires education, proper training, support and hard work. Normally, it takes 1 year at least to start making serious money on a regular basis.
This is what I know from my own experience and from the experience of other successful internet marketers that I know.
4. As I told you above, the whole system depends on how good you are at recruiting other people. If you can recruit someone, you make money, and if not then you lose money. Their payment compensation plan is very complicated, like with any other MLM program and it's really difficult to figure out how their system works.
The main problem here is that though their products contain some value they are highly overpriced which makes the process of recruiting other people almost impossible.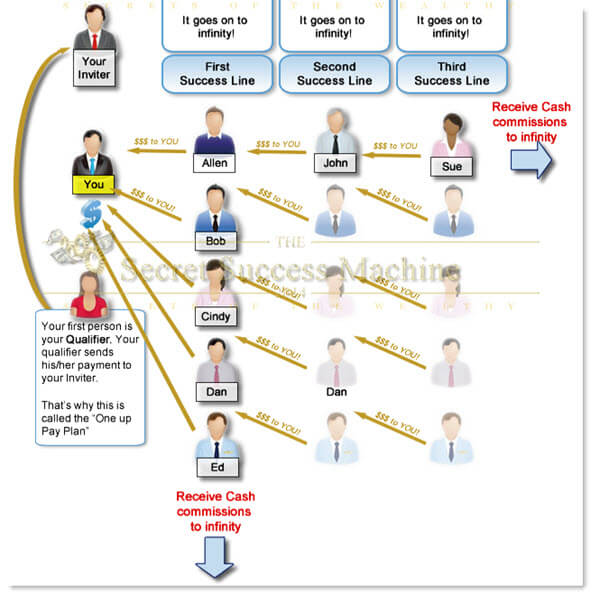 5. I invite people to a highly reputable and legit program on the web that teaches people real strategies how to make money online and many people who join it start making money in the first 6 months after joining the program. I have a lot of visits to my site and only few people take my advice and the same applies to many other sites that I know.
It's extremely difficult to convince someone to join a program even if it's legit. Most people still love when someone gives them false promises and they very often go to other crappy sites that never deliver on the promises only to realize that they have been scammed again.
6. Secret Success Machine offers a few packages, Bronze, Silver, Gold, Platinum, Diamond, Elite (Royal). Prices are extremely high, up to $20.000.
Bronze : $697
Silver : $2,197
Gold : $3,697
Platinum : $6,697
Diamond : $12,197
Total Elite Package : $20,197
7. On their website they give some info about each package, but that info is not enough to make an informed decision. Just imagine, are you ready or willing to pay for the package that costs you $20.000 without getting access to try it for free?
They give some info: you will watch 26 video course, 3 modules focused on selling high ticket items, how to get more subscribers on your list, how to increase conversions, how to create effective offer, how to track your conversion rates etc.
I can tell you with full confidence that you can find some of this info on the web absolutely for free, especially you can find similar info on YouTube. Why then pay $20.000? Do you have a reasonable answer? I don't.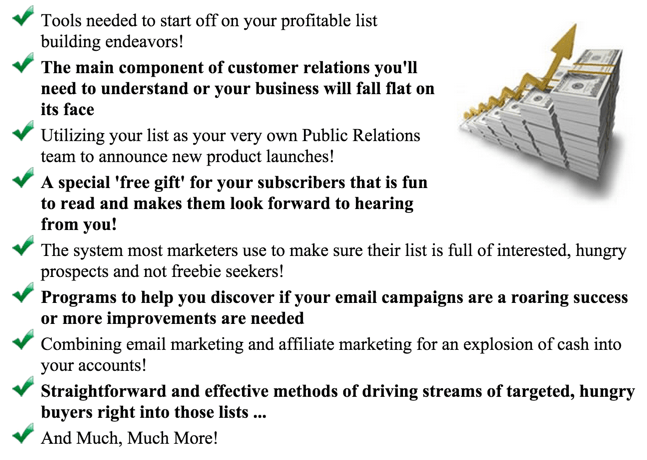 8. They claim to make millions and help you do the same. Now, please take a look at this screenshot from their website. There is a grammatical error there though it would cost them a few bucks to proofread their content before publishing it on the website.
Instead of writing miserably, they have miserabley. I really wonder what miserabley means? What does all this mean? They are lying to you about making thousands of dollars with their system.

9. Another example of dishonest approach is that if you buy a Bronze package, you will be able to earn a commission only if you sell the same package. If you sell an Elite package you won't earn anything.
Also, if you are lucky to recruit someone into the system you won't make any money because your first commission goes to the person who helped you find this "amazing" system. That makes the process even more complicated and exposes the very secret to making money online 🙂
10. And keep in mind that all MLM programs have a lot of complaints on the web. Just do some search if you want and I promise you will find some amazing facts.
11. And I almost forgot to mention that they use a lot testimonials on their website. To be honest, I'm not 100% sure they are real because if you want to know the secret how to create such testimonials, visit Fiverr.com and order your testimonial for $5.
Final word on Secret Success Machine
As you probably understand now, the secret behind Secret Success Machine is very simple. Get fooled and fool other people and probably you can make a few bucks. That's it. It's a waste of time and money and a complete disappointment. Though I changed my mind and don't call it a scam anymore, it's still not recommended to join it.
If you are looking for a legit alternative, I can honestly recommend you a program that wins my # 1 recommendation for 3 years in a row. This program has helped me and many other people build a successful online business and start making money on the internet. If you still have any questions, feel free to contact me and I will be happy to help you out.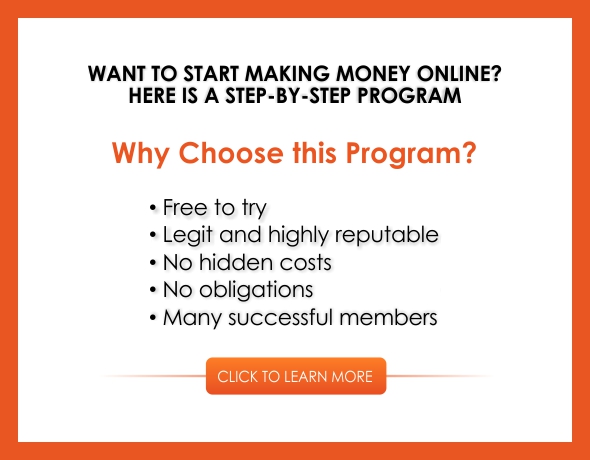 About the Author: Adam
My name is Adam. I'm the founder of Your Income Advisor. My goal is to help others succeed online, by exposing scams and reviewing top rated products. I can help you start
your own business online