Product name: Push Button Cash Site
Product owner: Daniel Young
Website: pushbuttoncashsite.com – by invitation only 🙂
Price: $47, after discount $27 + upsells
Verdict: Scam
Push Button Cash Site by Daniel Young is promoted as a program that can help you make a lot of money with little to no effort from your side. And it's pretty obvious from its name which means that you just need to push a button and your cash site from Daniel will start earning you money on autopilot.
The idea is not new and there are tons of similar programs on the internet and I review them every single day and all I can say is that majority of them fail to deliver even a small part of what they promise and Push Button Cash Site follows the same way.

The main idea behind Push Button Cash Site
The main idea behind Push Button Cash Site is pretty simple. Once you complete the order, Daniel will give you access to his amazing and secret software and the only thing you need to do is just push the button, drive a massive free traffic to your push button cash site and start making your first $150.000 in 30 days.
Pretty simple, right? If you are new to all this push button thing, keep reading and I will shed some light on Daniel's offer.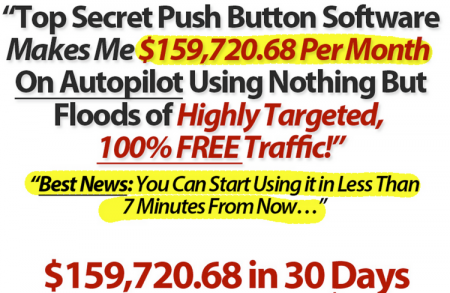 Pros of Push Button Cash Site
Price is affordable
You can get refund from Clickbank
Cons of Push Button Cash Site
False promises
Fake earnings snapshots
No support
A few upsells
Daniel denies proven facts which means that he is either a dreamer or a liar

Inside the program
1. Though Daniel's software is promoted as a complete software that you can buy and start using it immediately, this is not true. Most poor products are promoted this way, but once you buy them you realize that it's incomplete software and you need to buy some other packages to use the software to its full potential.
To unlock its full potential, you need to buy Daniel's upsells and this is the first thing you should be aware of before buying the software. This is very normal and applies to most internet gurus promoting poor products.
2. Another problem with Push Button Cash Site is that Daniel's "website" (a sales pitch page) is full of fake earnings snapshots which is extremely misleading and really ridiculous.
Using these fake earnings is a misleading tactic because you can probably think that making money online is so easy as just pushing the button and counting the money. This is not true.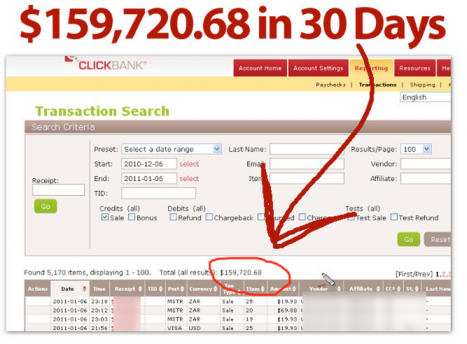 Don't let those fake numbers blow you way. Trust me, Daniel is lying to you. You will never make money online if you are not willing to put in the work and time. If making money was so easy as jut pushing a button I would be making millions instead of writing this review. I'm making money too but it is not about millions.

3. The good news is that Daniel's price for his initial product is affordable, but I know of a program that will cost you less and provides WAY BETTER value than this crappy product. You can read about this program at the end of my review.
4. Another good news is that if you don't like Daniel's product and there is a very good chance for it to happen, you can ask for refund because the product is promoted through Clickbank and this company is known as being trustworthy in that sense.
5. Another problem about Push Button Cash Site is that Daniel promises that he will send you tons of free and targeted traffic and by doing so he will allow you to make tons of money.
This is not true because on his website he claims that HIS laser targeted traffic has nothing to do with PPC (Paid traffic), SEO (search engine optimization), Social Media, such as Facebook, Google +, etc.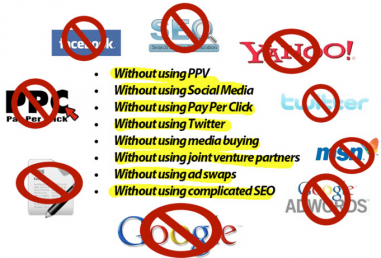 In short, he denies all proven and legit traffic methods accepted by all successful internet marketers on the internet! I can tell you with full confidence that he is either mad or a liar. Most probably he is lying to you.
Anyone involved in internet marketing and having their site up and running and making money know that the best targeted and free traffic comes from search engines, such as Google, Bing and Yahoo.
This is undeniable truth. But to get that traffic you need to have an original quality content on your site and it takes some time before you start seeing the traffic. Daniel's idea about pushing a button does really look exciting but it's just not going to work.
I'm 100% sure that the traffic Daniel is talking about is not targeted and most probably it's about exchange network traffic which is not targeted and useless.
6.Based on my experience I can definitely say that if a program doesn't explain exactly how you are expected to earn money that means a program is most probably a scam and should be avoided at all costs.
7. Another big issue with Daniel's program is that there is no real support or active community where you could get assistance when you get stuck at some point. Most people fail to achieve success online because most products promoted online have poor support and Daniel's product is not different in that sense.
8. Another big issue with Daniel's amazing software is that it does seem to be not amazing at all because it teaches you unlawful internet practices, such as stealing content from other sites and putting it on your site.
The problem is that Google is pretty smart at detecting content stolen from other sites and even if you do it Google will penalize your site and you will not get any rankings and the traffic accordingly.
9. Inside the members area you will find 8 videos which is supposed to be the main training on internet marketing, but to be honest, it's really very basic and doesn't contain enough info if you are new to all this.
10. And the biggest issue is that like I told you above, you need to buy two other upsells to unlock the software's full potential which is pretty tricky and I'm sure even after buying those two products you will not unlock the potential simply because the product itself is poor and doesn't provide much value.
And what makes matters even worse is the fact that many people complain of being unable to log in the site's members area.
Final word on Push Button Cash Site
As you probably guess, I can't recommend this program due to a massive lie, upsells, some issues within the members area, weak training, unlawful internet practices, weak support and unrealistic idea of making money at the push of a button.
It seems I really can't find any positive side in the program or maybe I'm a bit pessimistic? 🙂
If you really interested in starting your own business on the internet and making money I can honestly recommend you the program that wins my # 1 recommendation since 2013. Read my recommendation below and if you have any questions, feel free to contact me and I will respond within a day.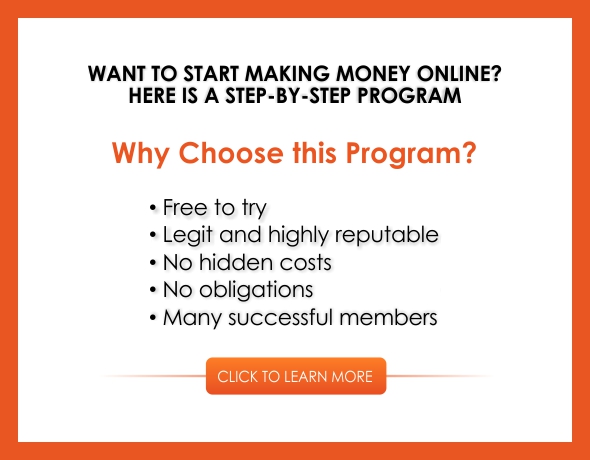 About the Author: Adam
My name is Adam. I'm the founder of Your Income Advisor. My goal is to help others succeed online, by exposing scams and reviewing top rated products. I can help you start
your own business online