Websites: http://www.pureleverage.com/, http://pureleverage.org
Price: Initial price 24.95$ per month
Owner: Joel Therien
Verdict: Scam at worst and not recommended at best
Pure Leverage is part of the GVO (Global Venture Opportunities) – a relatively new pyramid scheme program. The program like all other MLMs is mainly based on recruiting people into the program and building an army of other affiliates under you, otherwise you will make pennies if any at all.
And like all other MLM and scam programs, they promise you that with their program you can finally get your freedom.
Joel even considers his program to be a brand new and revolutionary opportunity to start making money online. If you watch his promotional video on his website and you don't have any experience in internet marketing, you're going to believe him and maybe join the program.
But I recommend you to read my review first. I'm going to explore this opportunity right now so you can make a decision whether to join this revolutionary program or not.
The program offers the following:
Web Presence & Site
Lead Capture System
Auto Responder
Video: Email & Streaming
Live Conference Room
Elite Live Coaching
100% Commissions
From the start I would like to point out that the main idea behind the program isn't about teaching you how to build a real business online. It's more about selling you some tools that you will then sell to others. And if you're looking for a way to start making online, Pure Leverage is BY FAR not the best opportunity out there.
Pros of the program
There is a step-by-step guide
Price is affordable for most people BUT if stay on the first level
Cons of the program:
Joel claims to pay affiliates 100% commission while it's not true. You'll get high payouts only for the first month referral
Some features are listed on their website BUT not yet available
Support is not bad in general but some complaints do still remain
Pure Leverage Spam – once you create your account you're going to receive tons of emails about how great the program is and that you should take the benefit from it due to limited number of offers.
False promises about high earnings with little efforts to be applied
Membership price is not just 24,95$ as it is advertised. To earn more you must pay more and upgrade to higher level which will cost you 44,95$ or even 141,90$ per month. This is a common nature of all MLM pyramid schemes. To earn more you must spend more.
Inside the program:
1. Web Presence & Site – Pure Leverage Elite marketing tool allows you to build your very own website to start "making money" on the internet. Joel claims that blogging is the most powerful way to become rich online. This is true. But if you're not familiar with what blogging is, you may think that once Joel gives you this awesome tool and you create your site, you'll immediately start making money.
You should know that to make money with your blog you need first to write quality content on your site to get it ranked on Google, then drive traffic to your site and then and only then probably start making money. Joel isn't going to provide you with quality content you should know this from the outset.
2. Lead Capture System – With the tool Joel provides you, you will have access to a library of lead capture templates that is theoretically going to help you capture the name and email of your future prospects. It's a good option if only you know how to manage it. Even if Joel provides you with tons of prewritten emails it doesn't mean that you will be successful with this campaign. First, you must know how to drive free organic traffic from search engines to those pages and then benefit from it.
3. Auto responder – Again, it's not as easy as you might be thinking. You'll need a few months or 2 years at least before you can build your own list of subscribers. But Joel knows that you are not aware of all these tiny details.
4. Video: Email&Streaming – Joel explains you that with an awesome tool he provides you, you can record your video messages and send it with a click of your mouse to all subscribers AND money will flow into your pocket. IT'S NOT AS EASY AS YOU MIGHT BE THINKING.
5. Live Conference Room – This service is very similar to Google Hangouts. This tool is not going to help you make millions as well. There is nothing new that you can't find elsewhere.
6. Elite Live Coaching – This is a training that will teach you how to promote Pure Leverage to other people. Again, nothing new. It's not easy to promote a product to others when the product itself is by far not the best one and with so many negative reviews about the same product that are available on the internet.
7. Turbo Traffic Generation is one of those features that still doesn't exist. Or to be exact, this feature is reported as being not fully launched yet.
8. Authority Blog which is known as Web Presence & Site within their program has no any value from the Google perspective because for a blog to gain an authority takes some time and it's a matter of months and not days or weeks. And in addition to that, since you're going to host your sites on Pure Leverage (GVO) servers, you're going to run into some problems because of many complaints about GVO hosted sites being down.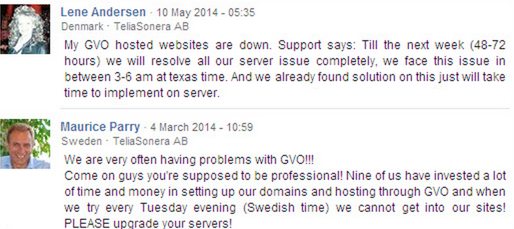 Support at Pure Leverage
Pure Leverage Support – The support isn't the best in that niche though it has improved lately. Anyway, in most cases before you get an answer to your question it will take a day or two which isn't good.
Just as an example, I'm a premium member of Wealth Affiliate and whenever I need help at some point I can always PM the owners of the program, Kyle and Carson.
I can post my question and get help within minutes, I can PM members and get help the same day or in most cases in 2,3 hours and finally there is a live chat where I can ask a question and get help within seconds.
Final word on Pure Leverage
Do you think I can recommend the program after all the facts that have been mentioned above? You're right. Sure, I can't recommend it and the reason is that there many other good programs that I know and that have a lot of positive features and Pure Leverage in no way can be compared to them. Among them are: Chris Farrell Membership, Affilorama, Bring the Fresh, etc. AND THE BEST ONE is WEALTHY AFFILIATE. You literally will not find any negative reviews about WA on the entire web. Read my review of the WA below and remove all your doubts.
As for Pure Leverage, in their promotional video they use standard methods to convince people like you that once you join their program you'll become rich very fast. They included testimonials of a few successful out of thousands of unsuccessful members.
If you read my article "Scam Review" you will understand that anyone who promises you tons of easy money with little effort from your side is most probably a scammer. Easy money doesn't exist. It is that simple.
Pure Leverage is an MLM, multilevel marketing pyramid scheme and all MLMs have a bad reputation. A good example of MLM is the Empower Network and if you read my Empower Network review you'll find that there is an alert for their business on BBB (Better Business Bureau), a company that helps people find and recommend businesses they can trust. Pure Leverage isn't different from EN because both are MLMs.
I checked Pure Leverage on scamadviser and here is what I've got.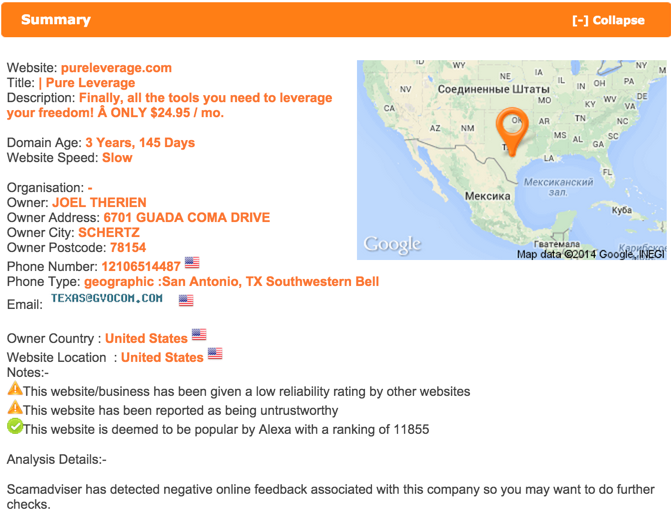 As you can see, PL is reported as untrustworthy site and that proves again that their business isn't legit. Instead of wasting your time on this type of businesses I recommend you to try WA for free. WA never promises six figures to anyone while producing awesome results by helping people build their online successful businesses.
I know many Wealthy Affiliate members that are working hard and making serious money. If you're willing to learn and work and make serious money then WA is for you. I'm a premium member of Wealthy Affiliate and can honestly recommend this program.
But if you're still dreaming of finding a money-making button then I'm going to disappoint you because that button doesn't exist. If you have any questions don't hesitate to contact me and I will be more than happy to help you out.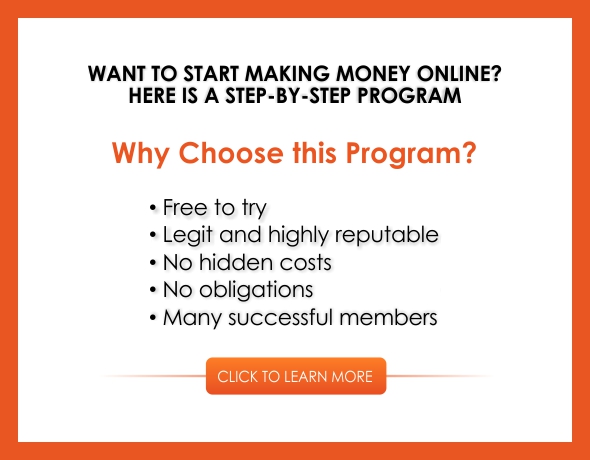 About the Author: Adam
My name is Adam. I'm the founder of Your Income Advisor. My goal is to help others succeed online, by exposing scams and reviewing top rated products. I can help you start
your own business online