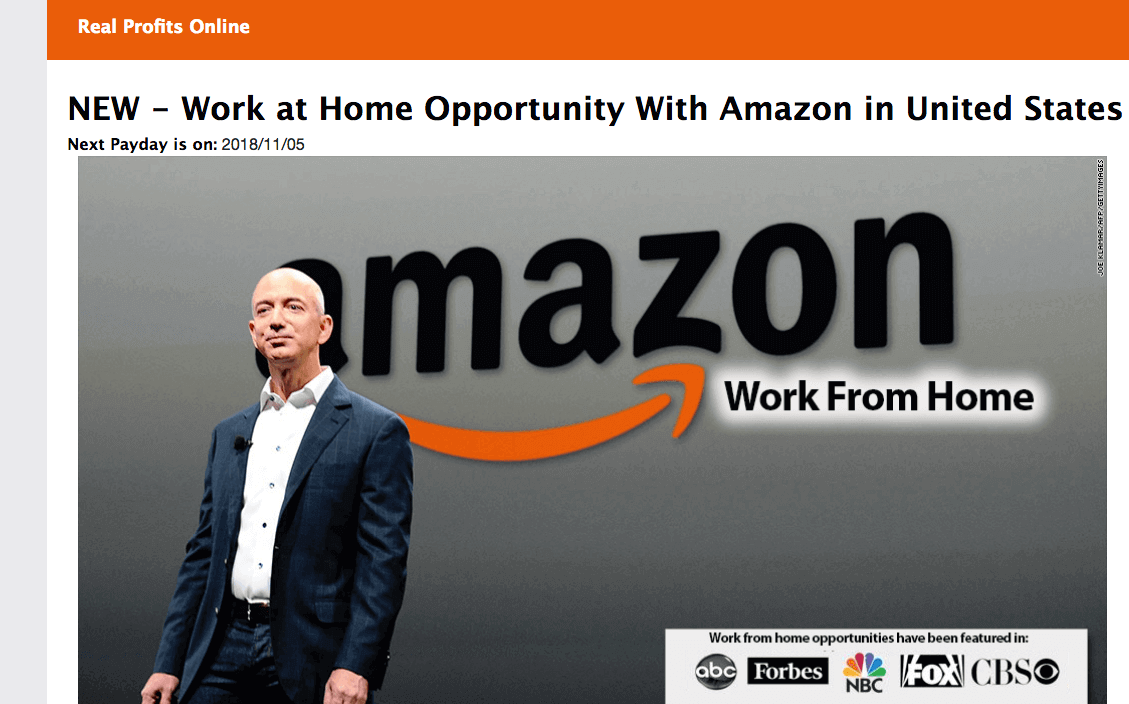 Name: Real Profits Online
Website: multiple domains (ptpsys.pw/mswb, newstimes.pw/a, realprofitsonline.pw)
Founder: supposedly Mark
Price: $47 and other hidden costs up to $900
Overall score: 1 out of 10
Final verdict: Scam
You may be wondering if Real Profits Online is legit or a scam? And in this review I'm going to find out all the truth about this program.
In fact, this program has nothing to do with the official Amazon website.
In my relatively short review I will try to explain why you should avoid this scam.
Many people already fell for this scam. You will NOT because everything will be uncovered now.
What is Real Profits Online?
Real Profits Online is an affiliate marketing platform that claims to teach anyone how to make money easily with Amazon.
They promise to teach you how to earn $500 a day right from the first day of joining the program.
Those that have no experience in making money online will easily fall for this scam. You are saved from it.


Real Profits Online Review
Many people fall this scam because it's being advertised and promoted as a "work from home" opportunity.
Creators of this program know that most people are looking for such a program and it's easy to catch their attention if you promise them quick money.
Fortunately, there are legit programs like this that can help you get started online.
BTW, here I want to let you know that I'm not associated with Real Profits Online at all. I'm not interested in promoting it.
The main issue with Real Profits Online is that this program is very different from a standard online income opportunity or work from home program.
Those program can teach you some valuable stuff.
Normally, when I review them I show all pros and cons and explain how it can help you in achieving your online business goals.
When it comes to Real Profits Online it's a different story.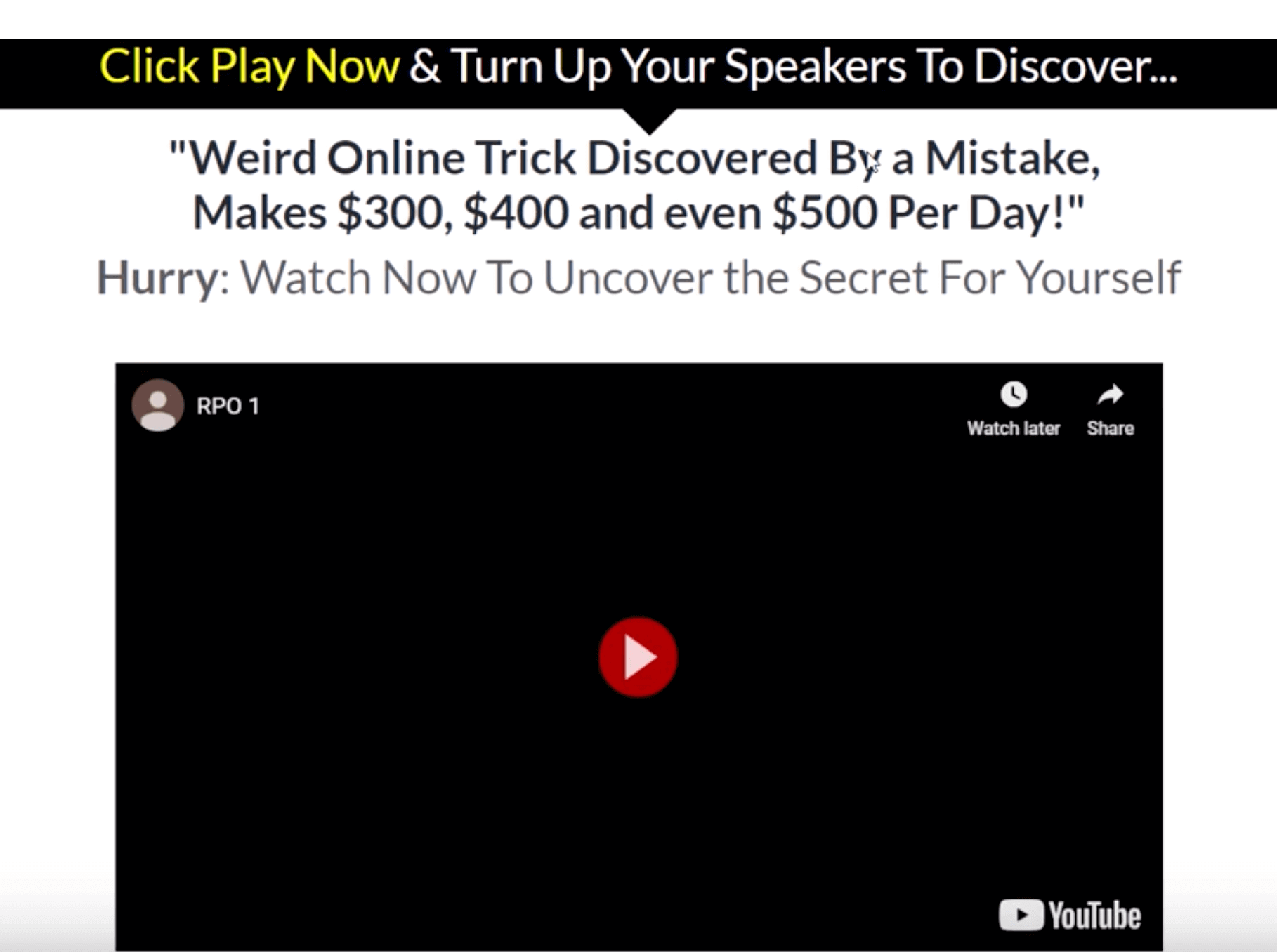 Because Mark makes outrageous claims and give promises he can't fulfill.
I can tell you with 100% accuracy that making $500 a day with Real Profits Online is NOT real.
To prove you that Real Profits Online is an outrageous scam I want to list all programs that are promoting exactly the same idea.
Name of programs promoting fake Amazon $500 a day business model:
Real Profits Online
Amazon Cash Websites
Fast Income Generator
22 Minutes To Profits
AmazonProfits. org
Here is an incomplete list of websites used to promote Real Profits Online Scam:
ttp://ww7.mswsystem.com/
mswsystem.com/
myupdatenewspages.pw
ptpsys.pw/mswb
newstimes.pw/a
AmazonProfits.org
realprofitsonline.pw
and many other sites
I did some research and it looks like Real Profits Online has a lot of searches online.
Though the program is no longer operating under this name it is still being searched online through other names.
This fake business model is also being promoted through fake news sites that you can see on the screenshot.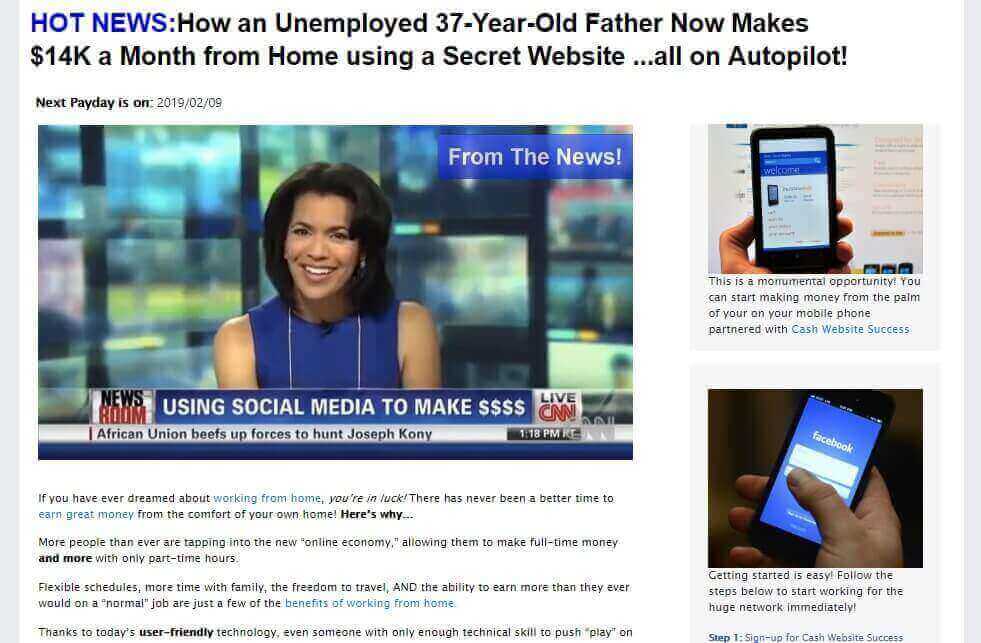 At the same time you can see screenshots of other Amazon scams promoting the same fake Amazon business.
Mark used advanced marketing strategies, such as email marketing, sending massive text messages to mobile phone and as a result many people fell victims to this Amazon scam.
Each time they launch a new site they change the name of the founder of the program.
The founder of Real Profits Online is Mark
The founder of Prime Time Profit is Paul Miller
The founder of Money Sucking Websites is Willy Handcock
The founder of Cash Website Success is unknown
All these people promise $500 a day at the push of a button and no one did it.
They use landing pages to get victims to sign up to their scam. Believe it or not but many people already did it and lost their money.
They use a video that tells you a story about how Mark learned from Tim how to make a solid income online.
Now Mark wants to help others achieve the same. It's a pretty standard story that I'm sure you've already heard somewhere else.
Unfortunately, they don't reveal any information on how and what you will be doing as a member of Real Profits Online.
The research shows that it's about Amazon affiliate program which is known as Amazon Associate program.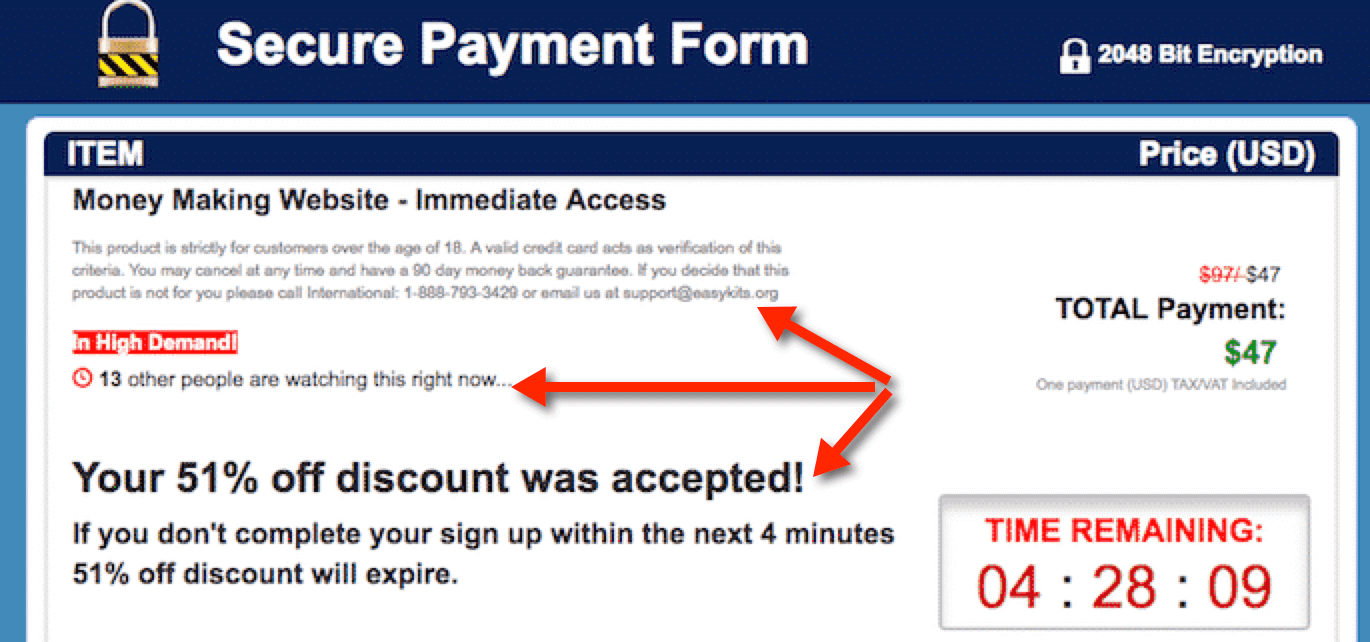 After paying main membership fee $47 you will still have to pay $197 and plus around $700.
According to Mark all these upsells are designed to help you maximize your revenue with Real Profits Online.
I don't recommend to buy any of them. Once you paid say goodbye to your money. You will not get your money back.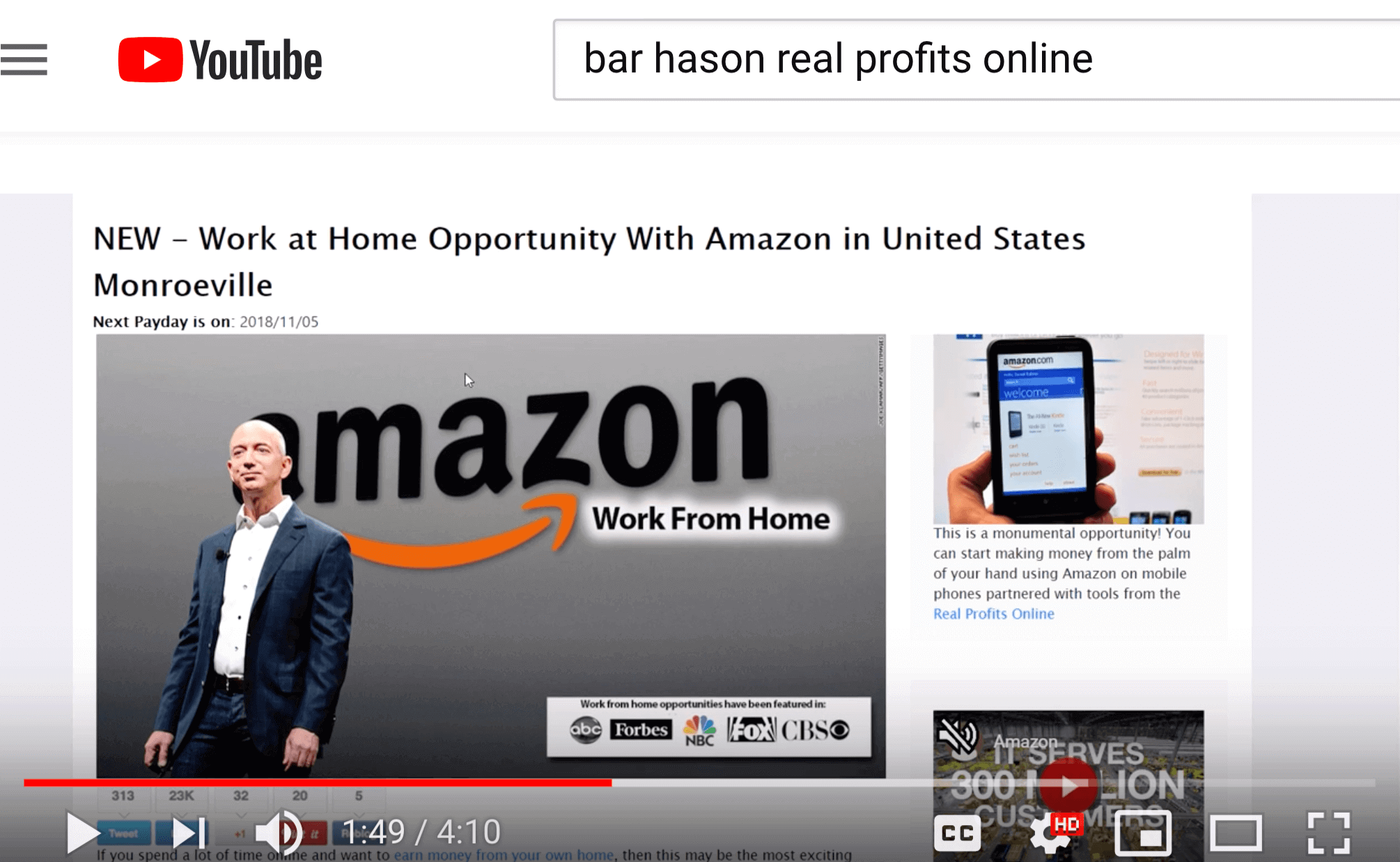 If you type "Bar Hason Real Profits Online" in youtube search bar it will show you a video that is full of info about Real Profits Online scam.
You will see a fake testimonial from someone who made $762 the first day after joining Real Profits Online.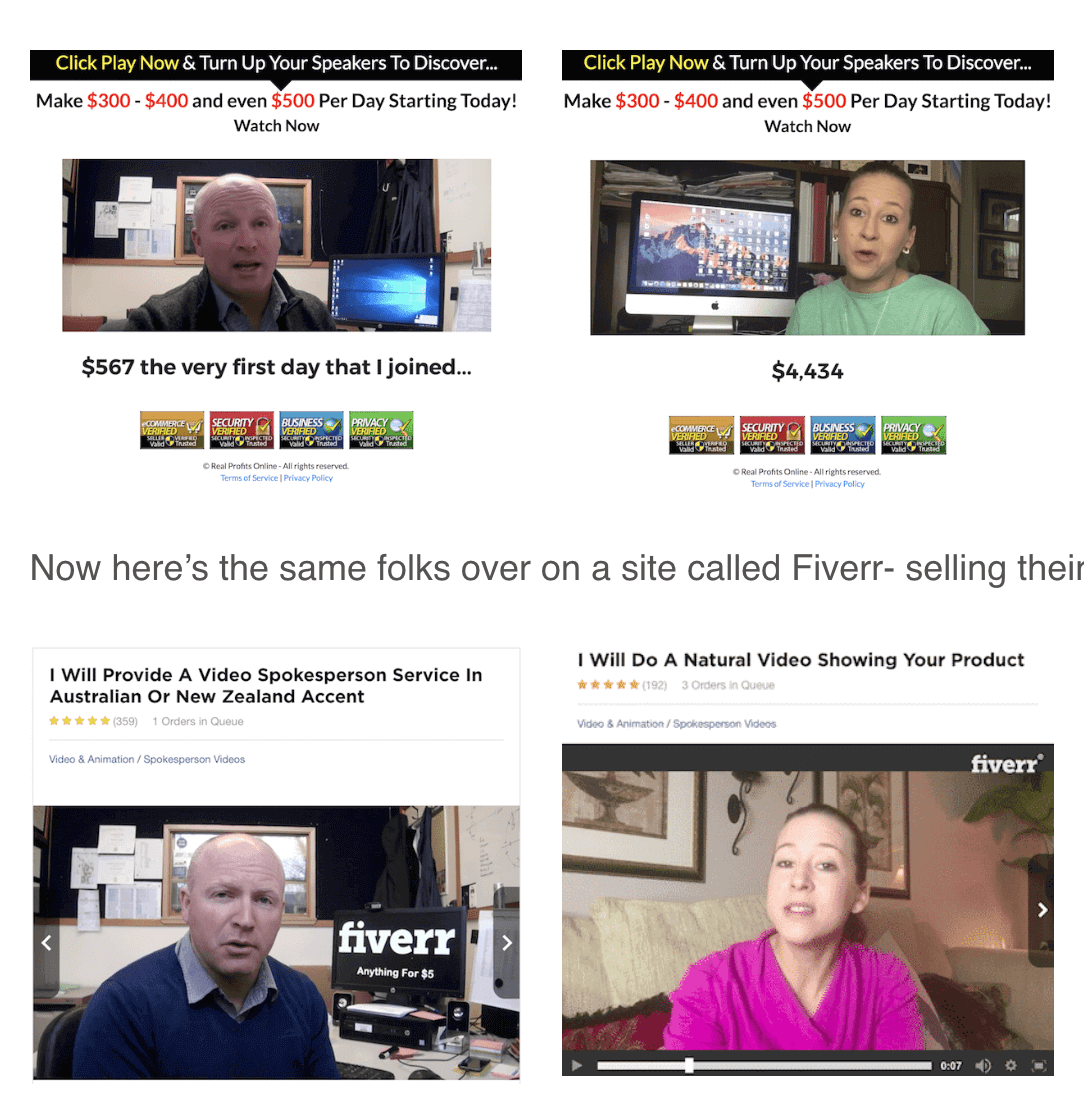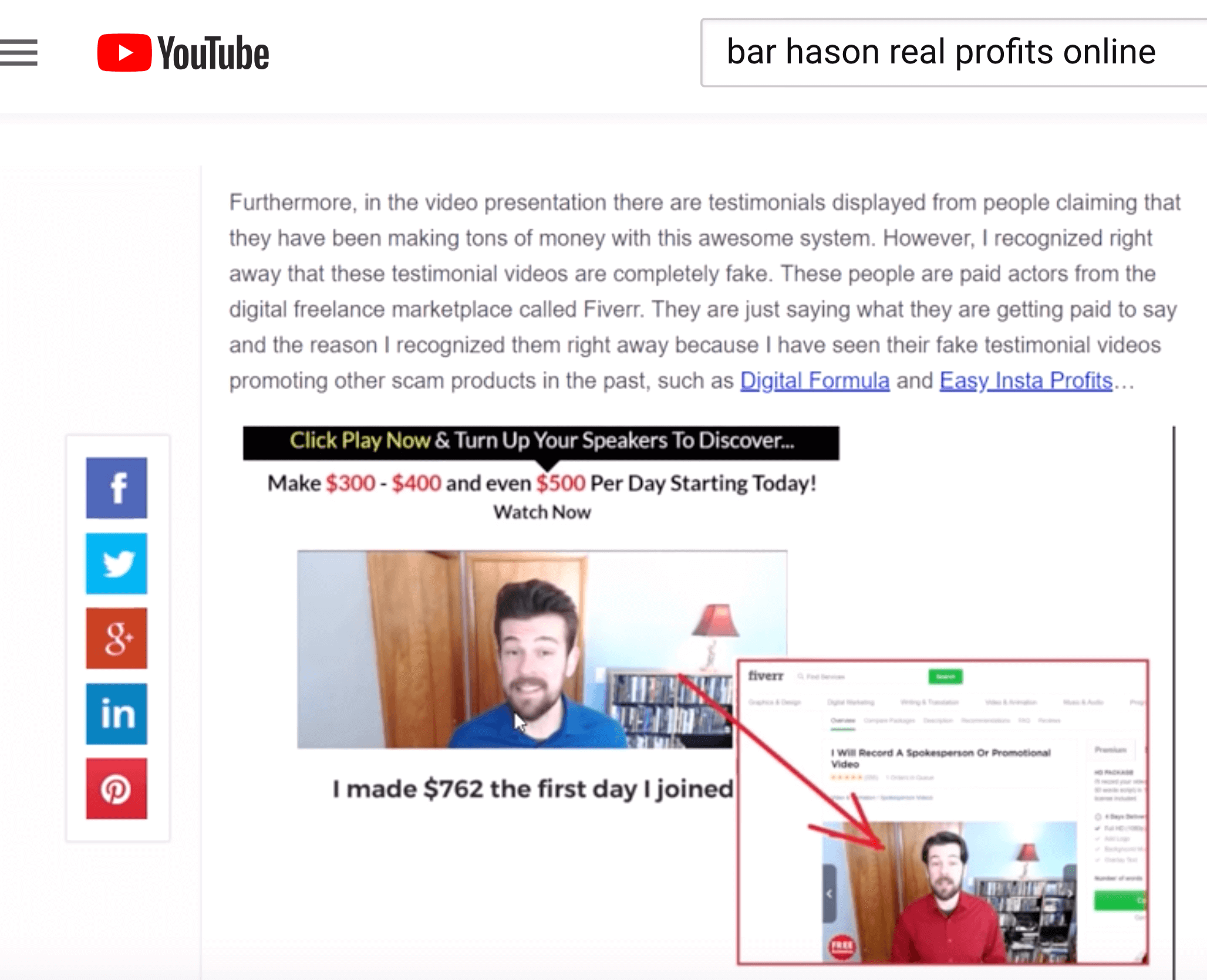 But the trick is that you can see the same person on Fiverr who tells on his profile that he can record a professional video testimonial for you.
See other paid actors on the screenshot below.
Mark claims to give you a done for you website that will make you a lot of money on autopilot. This is not true.
You will get a bunch of useless sites that are given to many others like you, nothing unique, nothing valuable.
What I like about Real Profits Online?
Nothing! There is really nothing to like about this scam.
What I don't like about Real Profits Online?
There are too many lies invented by Mark to not like the program. All true facts have been described above.
Is Real Profits Online Legit or a Scam? Can You Really Profit?
I think it's obvious why I consider Real Profits Online to be a complete and flat out scam.
Because legit programs with a good track record never use multiple names or websites to promote their legit business.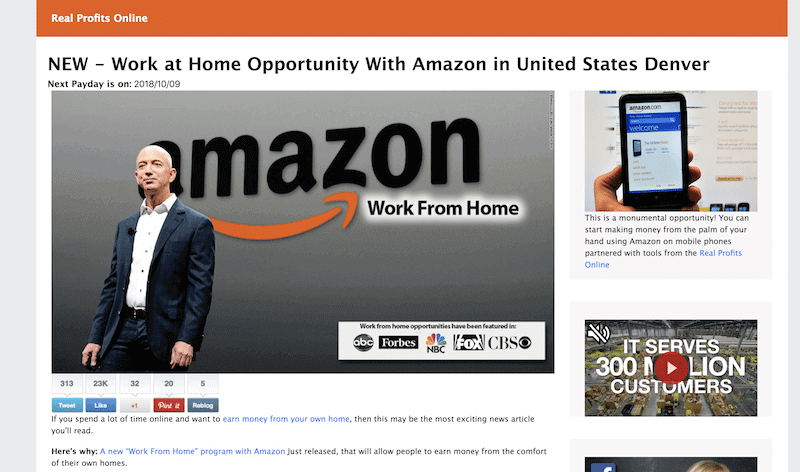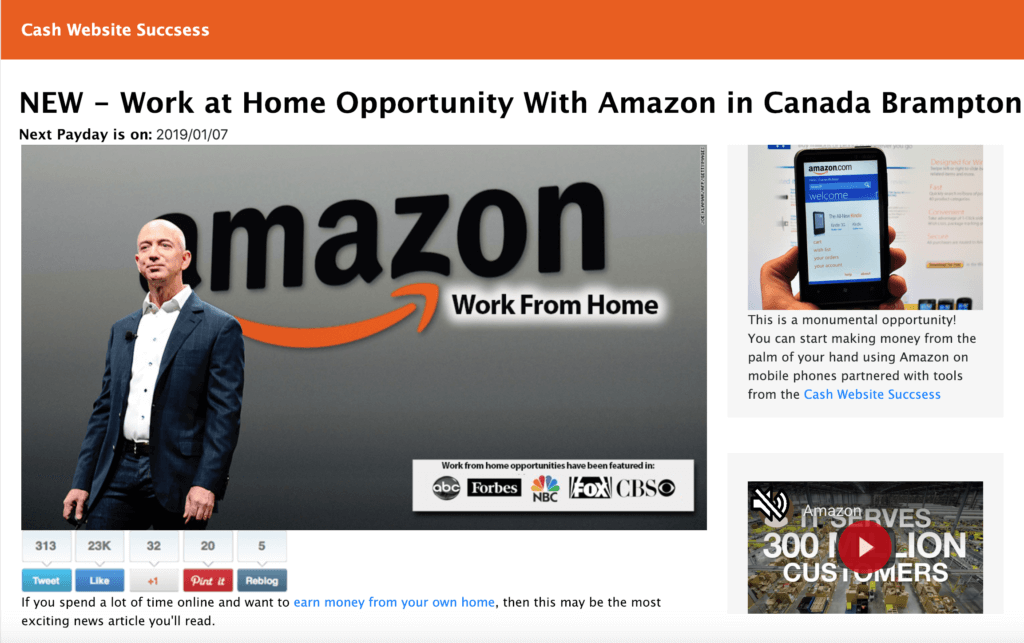 Instead they have one website and send all their promotions to that site.
The only reason why programs like Real Profits Online and the like change their websites or names is because after scamming a good number of people they want to lose their tails and disappear from the scene.
But thanks to review sites like my site these scammers get caught and exposed.
Also, programs like Real Online Profits and the like use Amazon name to promote their fake business model because Amazon is one of the most popular sites that almost everyone knows about.
Who doesn't know Jeff Bezos, the founder or Amazon website? Everyone knows about him.
Can anyone profit from Real Profits Online?
Yes! The only person who can profit from Real Profits Online is the founder of this program, Mark himself. No other person is going to profit from this scam.
Final verdict about Real Profits Online
Real Profits Online is far from being legit. It's a flat out scam. Don't waste your time, money or energy on programs like this.
Final glance at Real Profits Online scam
Paid actors behind the program
Promoted through multiple sites
Shady domain names
Shady news sites
Promise to earn $500 from day 1
Hidden costs up to $900
Overall score: 1 out of 10
Verdict: Flat out SCAM
About the Author: Adam
My name is Adam. I'm the founder of Your Income Advisor. My goal is to help others succeed online, by exposing scams and reviewing top rated products. I can help you start
your own business online