Product name: Future of Wealth
Product owner: Anik Singal
Website: futureofwealth.com
Price: $49
Verdict: Not recommended
Future of Wealth Scam by Anik Singal is a new product from the Desk of Anik that claims to help you uncover the secrets of your mind and become successful in your life. Anik claims that most people fail to achieve success because they poison their minds and Anik claims to be able to help you in that. Based on my experience I can tell that you shouldn't expect a lot from this product.
Though he is not a complete liar, but his products don't hold much value and one of the best examples to prove my statement is his product called Inbox Blueprint.
IB is not that bad, but it's a bit confusing for a newbie and the lack of support makes it completely useless. As for Future of Wealth, I'm going to take a closer look at this product so you can make the right decision.
The main idea behind Future of Wealth Scam
Future of Wealth is a bunch of motivational material, a personal development program that doesn't look like quality product keeping in mind Anik's reputation for creating poor products in the past. To be honest, the Future of Wealth course doesn't offer any new info that you can't find on the internet for free.
The fact and the truth is to become successful online or offline you don't need any motivational blah-blah-blah. You just need a proper knowledge and be a goal oriented person.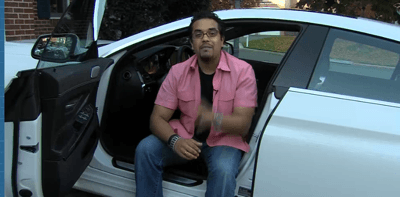 Pros of Future of Wealth
Some motivational material
Cons of Future of Wealth
Nothing special or new
You can find similar info for free
No step-by-step instructions to real success
Inside the program
1. There are many positive reviews about Future of Wealth on the internet and before you read them you need to know that all those people are just promoting Anik's product and add affiliate link to earn affiliate commission. That's why I don't recommend you to trust their opinion simply because they are in the business of making money. They are not interested in helping you.
2. As I said above, the main idea of Future of Wealth by Anik is about explaining you that you are a loser because of your poisonous mind and once you purchase his amazing product you will know how to get rid of that and become successful. As I told you above, there is a lot of free stuff on the internet related to this topic and I have tons of free stuff on my website too.
If you read two articles, 4 steps to online success and 8 proven steps to success online, I promise that you don't need to buy Anik's product. The info contained in my articles is based on my experience and the experience of other internet marketers that I know. I really don't think you have to purchase his motivational course.
3. People who write positive reviews about Future of Wealth in order to make money from it, claim that Anik's product is really unique because it gives you the concepts that can help you change your mind and think differently and positively about wealth.
They claim that his product contains practical instructions that are very crucial for your success. As I told you above, this is not true and his product doesn't contain any secret info that most people don't know.
I can guarantee that if you read my articles that I've mentioned above and TAKE ACTION, you will achieve success and you don't need to pay Anik $49 for his motivational stuff.
4. Here is a video by Eric Thomas that is really super motivational and got over one million views on YouTube and then it was removed from Youtube due to a copyright claim by Eric Thomas and Associates, LLC. But I found it on YouTube and it was uploaded by someone else.
At the end of the day, you can watch it and benefit, and I'm sure after watching it, you will realize that Anik's Future of Wealth is not a must have one to be successful in life.
5. Anik's product includes the following modules:
The Science Behind The Theory
Mind Holes
Focusing The Mind
Discover Your Key Assets
Combine The Law Of Focus With The Law Of Attraction
Exercises
10 Minute Evening Sessions
Just as I told you above, nothing special. Just motivational stuff.
6. If you visit Anik's product website you will find that they are officially closed. I really don't know what it means, but if his product was successful, he wouldn't stop it. This is just my own personal judgment.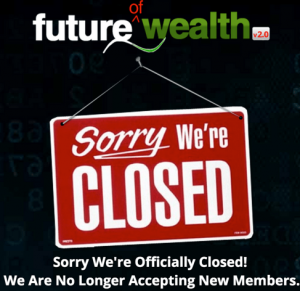 7. Though Anik offers a 60 day money back guarantee, I'm not sure if you can get your money back in case you don't like his product and there is a very good chance that you won't like it.
8. Anik is also known for selling overpriced products like Profit Academy that will cost you over $3.000!
Final word on Future of Wealth
If you like motivational stuff, you can read my free stuff, watch a motivational video by Eric or look for some other free stuff on the internet, but if you still think that Anik's product contains some exceptional stuff, you are free to try it. It's up to you.
But I don't recommend it keeping in mind Anik's reputation for creating poor products with poor support. On a side note, my free stuff contains only practical instructions based on actual experience.
If you want to become wealthy, I can recommend you to join Wealthy Affiliate program, I'm a premium member of since 2013. This program has taught me all I needed to start an online business and make money online.
To become wealthy, you don't need to read or watch tons of motivational stuff. Just get trained in the right place, be goal oriented, patient, work hard and success will come soon. If you have any questions, feel free to contact me or leave your comments below.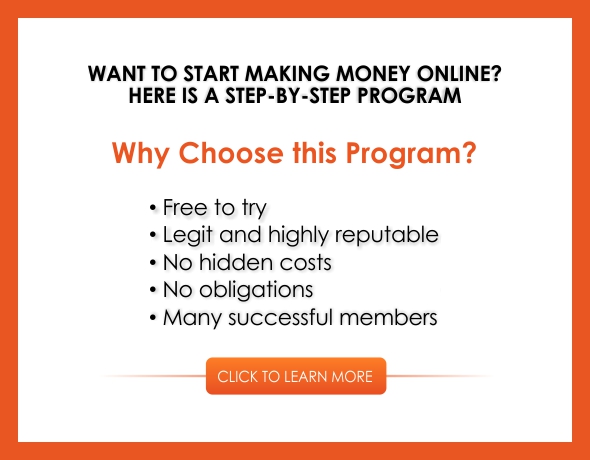 About the Author: Adam
My name is Adam. I'm the founder of Your Income Advisor. My goal is to help others succeed online, by exposing scams and reviewing top rated products. I can help you start
your own business online