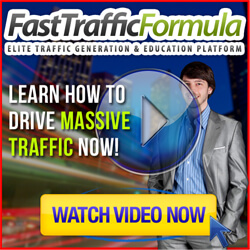 Product name: Fast Traffic Formula
Product owner: Anthony and Adrian Morrison
Website: fasttrafficformula.com
Price: $67 or $49.95 + many upsells
Verdict: Recommended? Yes and No
Fast Traffic Formula is another "revolutionary" program from the desk of Anthony Morrison designed to teach you how to grow your existing business using Anthony's traffic formula. The idea of his product is not revolutionary at all and won't help you in any way because methods this guy tries to teach you are not as effective as he claims they are.
Anthony Morrison is a well known internet marketer and it's true that he is making money on the internet, but when it comes to creating products to help folks make money this guy is known for creating poor products and always fails to deliver on his promises.
Based on my experience in internet marketing and what I know about this guy and his poor products I can say with full confidence that Fast Traffic Formula is not a good product and in my review I'm going to explain exactly why I think so.
The main idea behind Fast Traffic Formula
Fast Traffic Formula is actually a training course that teaches you how to drive traffic to your site through paid traffic called PPV (pay per view). Though training material contains some useful info, the method itself is not effective compared to PPC. There are many upsells inside the members area and the method is not a good fit for people who are new to internet marketing.
Pros of Fast Traffic Formula
Training contains some useful info
Cons of Fast Traffic Formula
PPV is not effective method to drive traffic
No support
Many upsells
Anthony has a bad reputation

Inside the program
1. First off, I would like to point out that Fast Traffic Formula is not a scam and contains some useful info and free tools. If you are looking for a PPV method then this program is not bad and you can in some way benefit from it.
Among free tools is one that deals with Pinterest which is a good method and if you use it the right way you can drive some traffic from that social site. But it's not about tons of traffic and you simply can't build your business with this method alone.
2. When you watch training videos you will see some people who claim that they've made x amount of money using Anthony's software and by this Anthony tries to convince you that his product is a real deal.
But at the same time you will see the disclaimer that will inform you that that there is no guarantee that you will have the same result.
Also, the disclaimer informs that successful are those who have received one-on-one training from Anthony. I know from Anthony's other products that one-on-one coaching will cost you a few thousands of $.
3. As I mentioned above, Fast Traffic Formula is mainly focuses on paid traffic such as PPV. I really don't know why Anthony Morrison decided to teach you this method, but this method is not as effective as PPC traffic is and this is a very well known fact.
I personally buy traffic through PPC (Bing ads) and for every $50 spent I get about 300 real clicks, i.e. visits to my site. Most internet marketers use this method because it's very effective compared to PPV. In case with PPV you pay every time your ad is shown, not real click.
It's cheaper than PPC, but it's not as effective as PPC is. To be honest, based on my experience in PPC I would never pay money for PPV traffic simply because you can easily waste all your budget with PPV without getting any clicks, i.e. real visits to your site.
Very few people use PPV method and very few are successful with it and I really don't understand why Anthony teaches you this method when there are other more effective methods available out there. This is a fact that PPV traffic is a low quality traffic compared to PPC traffic.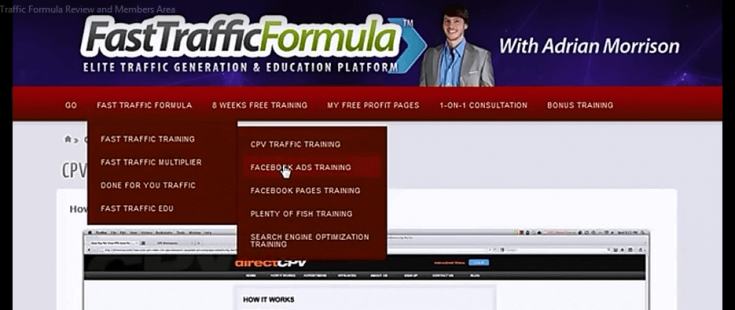 4. Another thing that I didn't like about Fast Traffic Formula is that the training mainly consists of videos that are very long and it will take an hour at least to watch one video and there are no text tutorials.
The problem is that you will have to make multiple notes or watch videos again. Also, on a side note I would like to point out that Antony is not going to teach some secret strategies that will make you a millionaire in a few days. Most of the info can be easily found on the internet for free, you just need to make some research.
5. I don't like Anthony's approach and never did like because PPV or CPV is not something that people who are new to internet marketing should start with simply because it can be very confusing and disappointing.
PPV is just one of many other methods you can use to grow your business and is not recommended for beginners because it will cost you real money and fail to know all ins and outs of PPV or lack of experience can easily empty your pockets very fast.
6. Another major issue with Fast Traffic Formula and it's very normal for Anthony, is that he doesn't tell you anything about getting free traffic methods such as search engine traffic keeping in mind that search engine traffic is the best source of traffic simply because it's free and it's massive if you know how to get it.
When you start building your online business, the only way to be successful and make money is through bringing a lot of traffic to your site. Traffic is the # 1 issue for any internet marketer and you need a FREE traffic, not paid.
Paid traffic is something that is recommended for experienced internet marketers only. Unfortunately, Anthony is not going to teach you this method in this training.
7. As I mentioned in my other reviews, Anthony Morrison is an established and successful internet marketer, but when it comes to helping folks do the same HE is not the right person to follow.
He always creates poor products and always provides poor support or no support at all. Additional coaching will cost you thousands of $. I reviewed some of his products in the past and you can learn more info here.
8.Finally, throwing tons of upsells on his customers is Anthony's old habit and once you buy his main course and get access to the members area you are going to face a few upsells ($17, $49 per month), i.e. "amazing" and "revolutionary" products that will change your life immediately. My recommendation is think twice before you invest your money in paid traffic.
Final word on Fast Traffic Formula
My fast answer on Fast Traffic Formula is that the product is not bad. It's up to you to buy or not. It depends on whether you can invest in paid traffic. If you want to learn internet marketing, build your own business online and start making money then forget about fast traffic secrets and magic buttons.
The best program I can honestly recommend you is Wealthy Affiliate. Thousands of people have tried it and are very happy with it, including me. I recommend you to read my review and ask questions if you have any and I will be happy to help you out.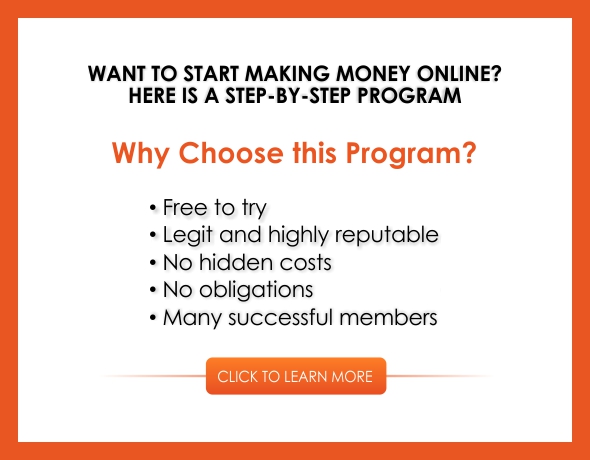 About the Author: Adam
My name is Adam. I'm the founder of Your Income Advisor. My goal is to help others succeed online, by exposing scams and reviewing top rated products. I can help you start
your own business online