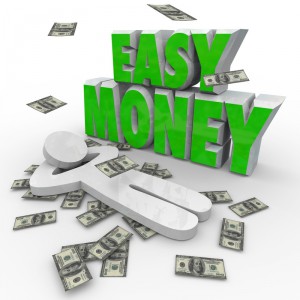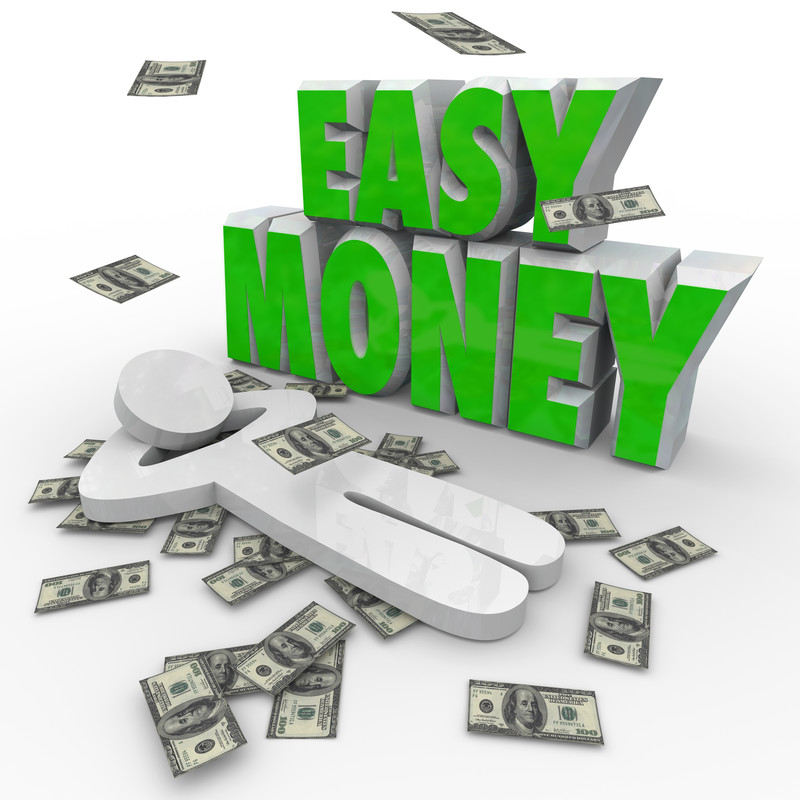 The growth of the internet has given us many opportunities, and changed our lives so much that it's very hard to imagine how we can live today without it.
However the internet has brought not only good things to our lives, it has also brought some bad things as well.
Among bad things are a large number of scammers that scam honest people out of their hard earned money.
When we browse web, we come across many attractive ads or names of internet marketers, so called internet gurus that promise folks a quick buck.
But in this article I'm not going to look into all the pros and cons of the web, because our subject is different. I'm going to investigate online money making opportunities that the internet has given us.
Many folks are thinking today of making money online because it does seem easy and attractive. Due to economic slump many people lost their jobs and a large number of them are now hanging out on the internet trying to find a real way to make money online.
Let's try to figure it out if making money online is real or another myth that we should forget?
Easy money myth explained
No doubt, making money online is not a myth. To list a few real success stories, such as Amazon, eBay, Facebook would be enough to easily prove that the idea is not a myth.
Every year millions of people turn to the internet in the hope to build their own businesses but most of them leave highly competitive web zone totally disappointed. Let's try to find out why this is happening.
Because there are many scammers on the internet that promise people to make them rich in a day or two and most folks trust those scammers. Why do most people trust them?
Do people not know that easy money concept is simply a myth? There is no easy money, either in real life or on the internet. It is so simple and clear but some people still believe that it's real.
As I said, the internet does seem so attractive or even illusory to most people that they start to believe that get rich quick or magic formulas can really help them earn thousands of dollars in a day or two. That's the main reason that so many people turn to the internet trying to find those magic formulas because it is their last hope.
But before they come to understand that all those magic formulas are a waste of time, they lose their money, buying magic courses, eBooks, etc. They waste their time, money, energy only to realize that there is no button to instant wealth and finally they leave the internet totally disappointed.
The truth is if you want to be successful either in real life or online, you MUST be patient and ready to work hard.
But since most people have lack of patience and are not prepared to work hard, they continue to believe that get rich schemes or magic formulas can help them in what they are looking for.
This is a nature of a man. Instead of focusing on what he really needs and work hard, he trusts scammers because they promise fast success.

One thing you MUST remember – you will never succeed until you CHANGE your mind.
So, let's do a little research on making money opportunities and what is required from YOU as an online marketer to be able to succeed.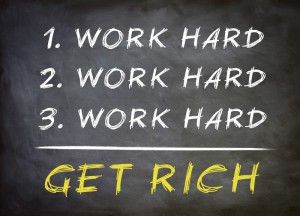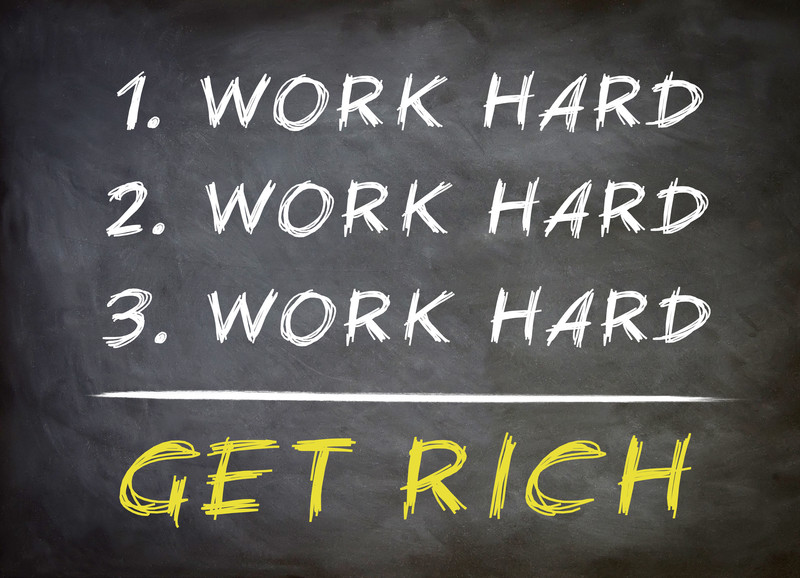 Is making money online really that easy?
1. The first thing that is required from you as an online marketer is to choose a niche you are interested in and start to learn a lot about that niche. It will take you hours of research on the internet if you don't know what a niche (product) to choose.
Or if you have specific interest then it can be much easier. Then you need to make a plan and set your goals. You need to build a website and start writing content for your website about your niche or product.
2.You need to create a lot of content to make your website a source that other people want to visit again and again. You can't create 5,10 pages of content and start making serious money. To make money online you need to drive a lot of traffic to your website but with 5,10 pages of content you can't do it.
Writing content is not difficult at all. I'm writing content for my site and I'm not a professional writer. Just do some research (15-30 minutes) about your product on the internet and you will get a lot of ideas.
The more well-written and optimized pages you have the more of them will probably get ranked on Google and other major search engine's top search results.
That's why as an online marketer you need to create a well structured and informative website so that visitors from search engines can find it helpful enough to stay on it.
Or they will leave your website and never come back again. According to statistics, very few people buy on the their first visit to any website.
Most visitors buy only from websites that they trust. To gain that trust you must help your visitors/readers, and provide them with the information they look for. Web is a bit different from the physical world. In the physical world, people go to a shop if they need to buy a product.
On the web, most people look for the information about products and read product reviews to make an informed decision before they buy.
Finally, they buy from the website that helps them get that information.
If you provide your visitors with objective information and don't lie to them then you will be able to gain their trust.
To reach that level you need a few months of hard work and patience, or one year at least. This alone allows us to understand that making money online is not easy at all.
3. Once you have your website up and running you need to promote it. Create Facebook, Twitter, Google+, Pinterest accounts and communicate with people every day, build relationships, participate in discussions and share your content without being too promotive.
You're not allowed to spam on social media. It will not work! You will need 6 months at least to build your presence on social media sites. This requires hard work and patience. If using social media the right way you can bring a lot of traffic to your website and make more money.
4. You need to learn how to create videos and add them to your site and YouTube as well. Remember that YouTube is an excellent option to drive traffic to your website and is going to grow in the next few years.
Creating videos is not as difficult as you might be thinking but still requires time, patience and a bit of your effort. But if you don't want to create videos on YouTube you don't need it. You can make money from your website without YouTube. So, it's up to you.
5. Once you have your website up and running and bring traffic, you will start receiving emails from your visitors. Some people will leave comments on your website and you will need to reply to all those emails and comments to build more trust and this requires time as well.
6. You need to browse web every day for fresh news in your niche and sign up for Google alert (for the latest news based on your query).
You need it because you are required to write new articles for your website 2 times a week at least to keep your website fresh.
Search engines love websites that are updated often and it will help your website keep rankings on Google and other major search engines' top results for a long time.
As you can see, you need to do a lot for your website to be successful. My goal was to show you that online business doesn't mean easy money as explained by many so-called internet gurus. But if you're willing to work hard, you can expect a great reward for your efforts.
To make money online you need to do many other things as well. If you want to learn how to start making serious money online then read my honest review of Wealthy Affiliate below.
This program has helped thousands of people including me to build a successful online business and I've been a premium member of it since 2000. You can leave your comments below or feel free to contact me and I will be more than happy to help you out.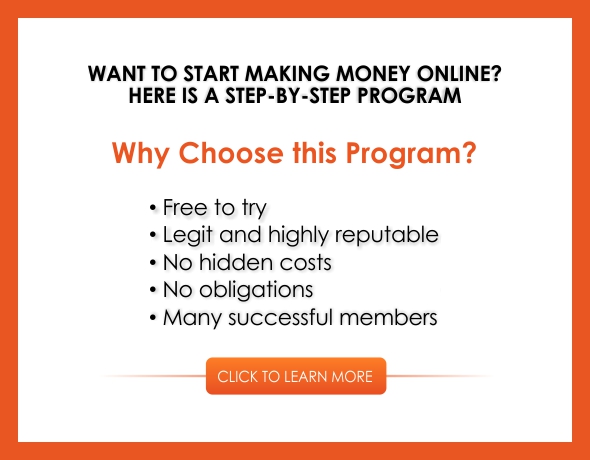 About the Author: Adam
My name is Adam. I'm the founder of Your Income Advisor. My goal is to help others succeed online, by exposing scams and reviewing top rated products. I can help you start
your own business online