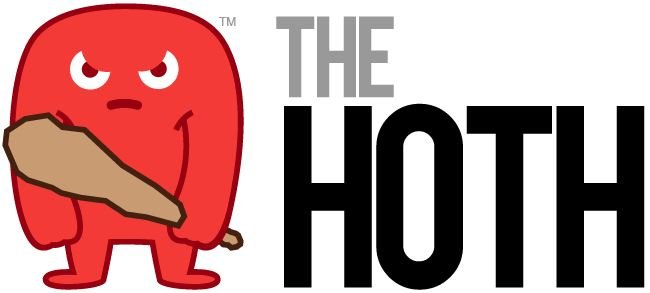 If you are looking for the Hoth review you probably have a blog and are struggling to make money from it. This means you understand that in order to make money from a blog you first need to get your blog ranked high in search engines because it will naturally lead to traffic and sales accordingly.
In my realistic review I'm going to explain to you everything about the Hoth service, why you need it, how it can help you, how fast it can help you and finally I will tell you about things you will not find in any other review. Keep reading and I believe you will love my review.
First of all, in order to get high rankings in search engines you need to create quality content for your blog. But creating content alone is not always enough in order to get enough traffic. The only way to improve the situation is through building quality backlinks to your blog.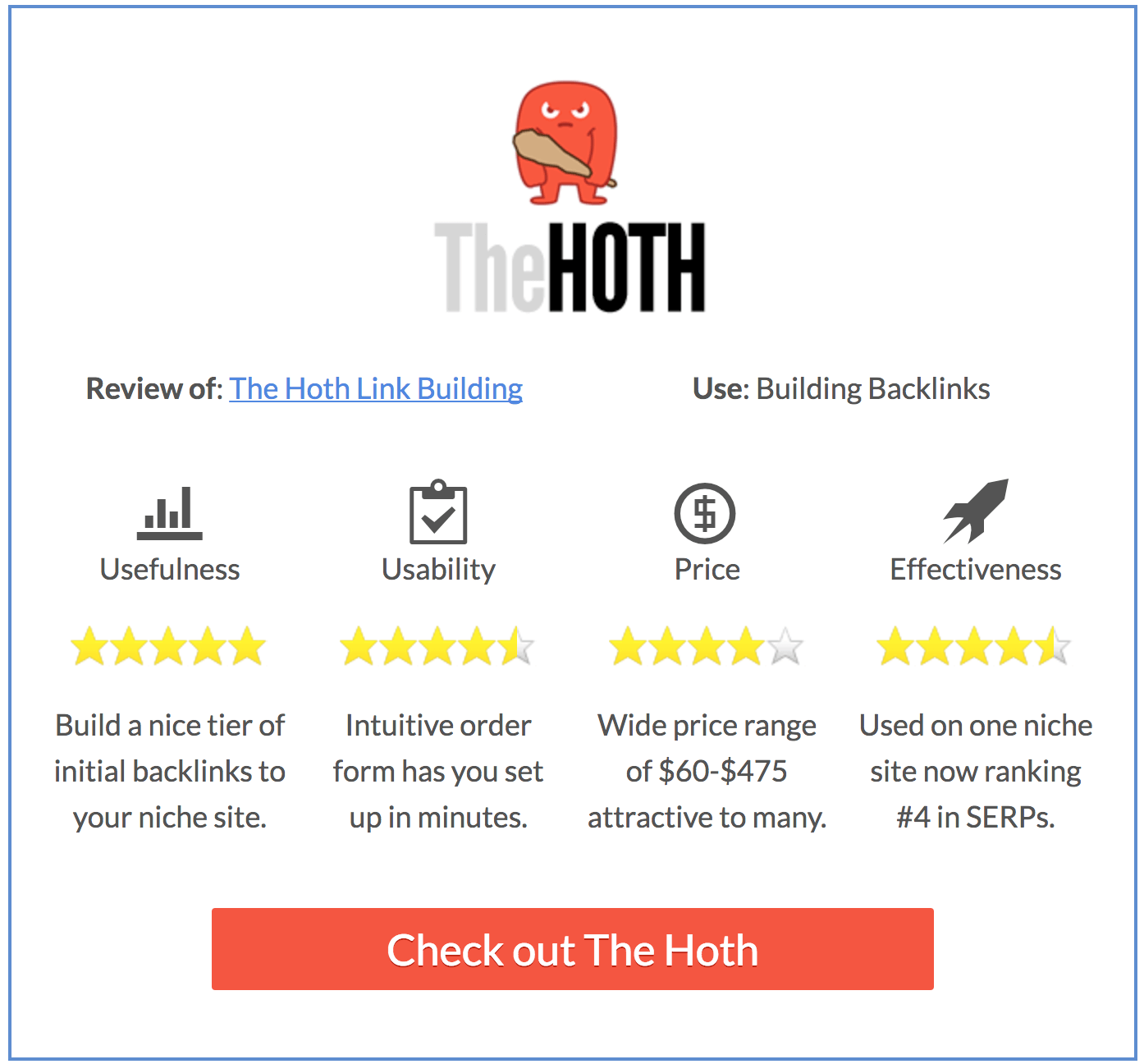 Why you need quality backlinks?
The question is: Do you really need quality backlinks pointing to your site after all Google Penguin and Panda updates? Yes, quality backlinks still remain an important ranking factor. But don't take my word. Look at what other major players say about backlinks.
Brian Dean, the best expert in the industry from Backlinko.com says that backlink factor is still very important for website rankings.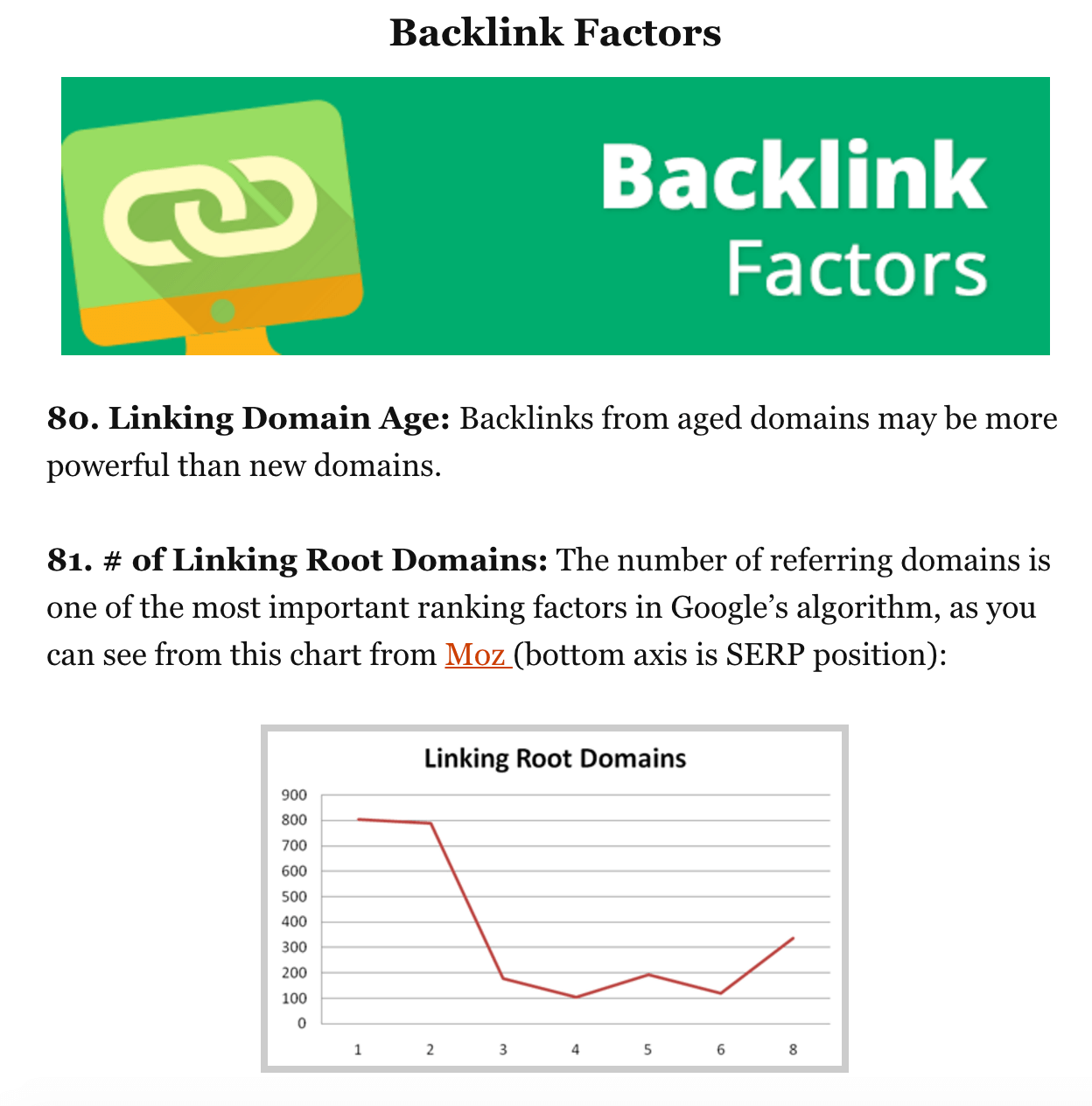 He recently published a post that got 7k tweets and 4k Facebook likes for a few days. Can you imagine that? He revealed a complete list of Google ranking factors on his website.
Another major player Neil Patel from Quicksprout.com says "When it comes to link building, Brian Dean is the best in the business."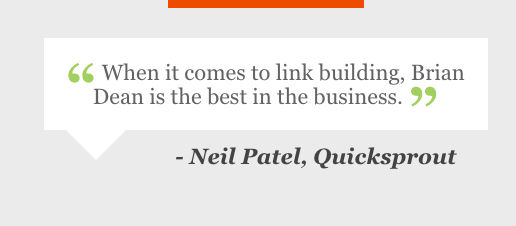 I think these two facts made it clear for you that building quality backlinks from high authority websites is an important ranking factor and can significantly improve your blog rankings over time and increase your traffic too.
If you are looking for a genuine program that can teach you how to get highly targeted traffic along with backlinks I suggest that you try my recommended program and I'm actually a member of this program. It's FREE to try! No strings! No credit card required!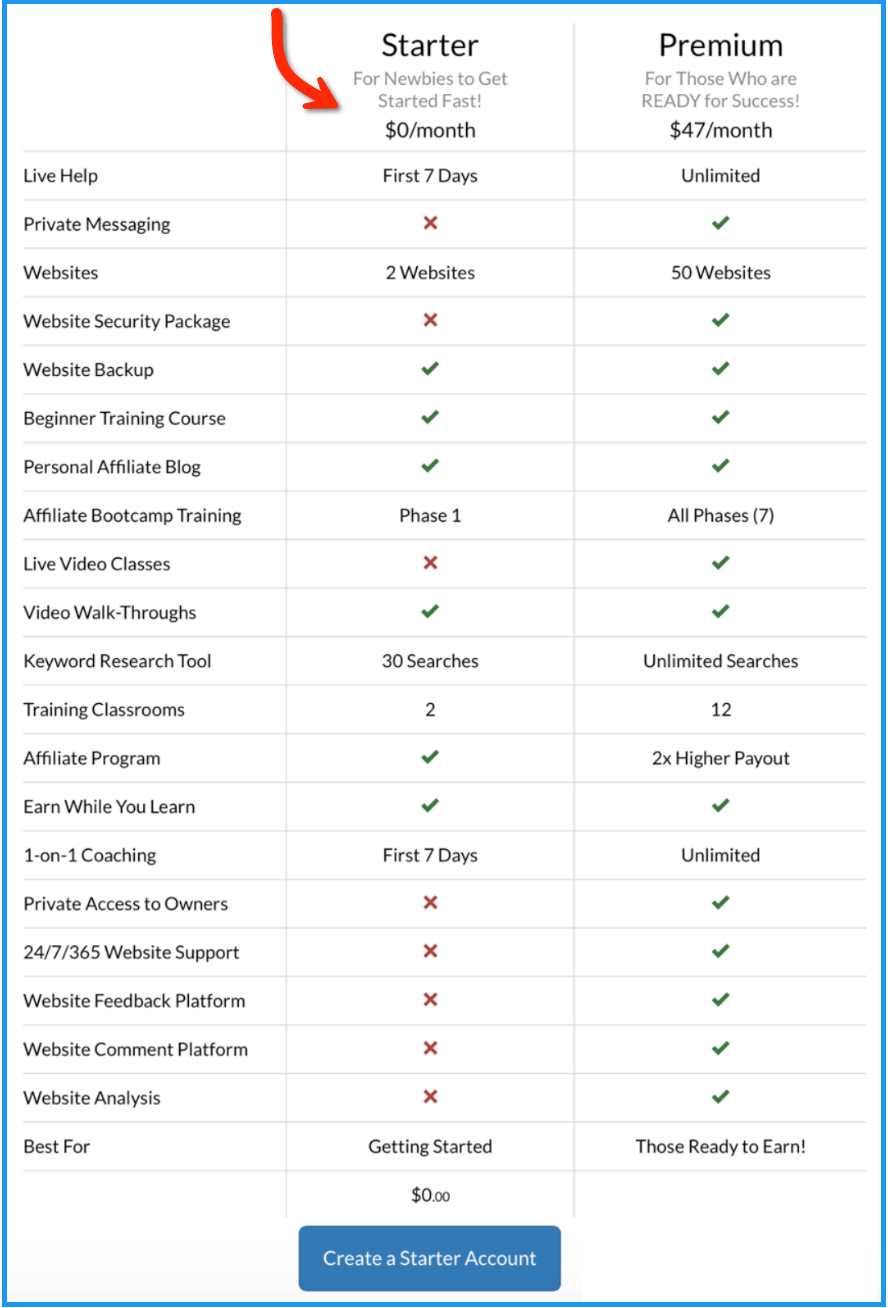 The Hoth team
The Hoth (Hittem Over The Head) is a solid SEO company that provides white hat SEO services and has been around for over 5 years now. In the past it was a full service SEO agency from Chicago.
Hoth is not a small website operated by 2,3 persons. Hoth is a company operated by a team of SEO experts, high quality writers and technicians that have many years of experience in SEO and watch for all Google updates.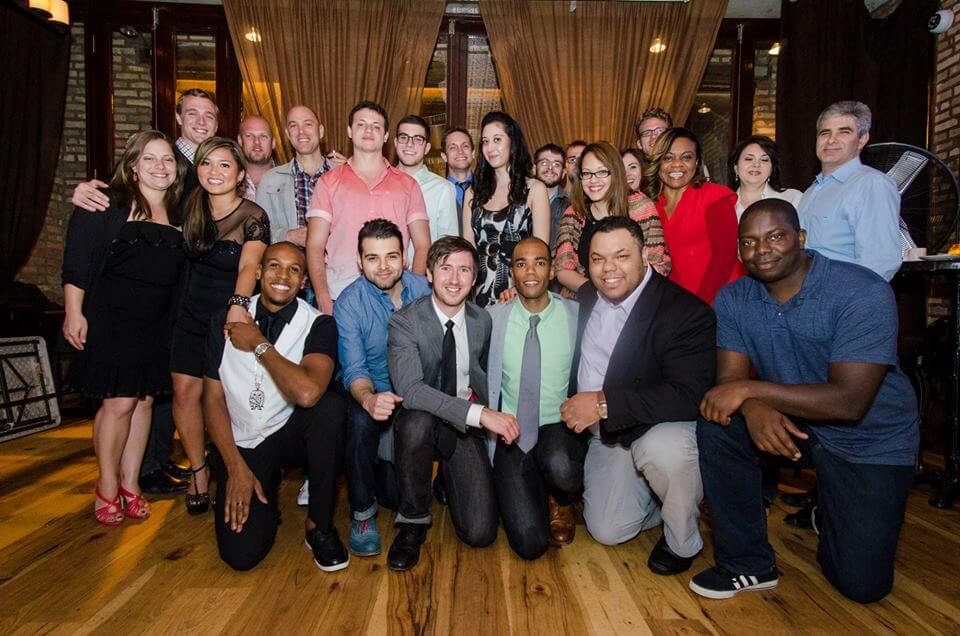 Is the Hoth different from other backlink companies?
Yes, it's very different. Compared to websites, such as backlinksrocket.com or buyhighqualitybacklink.com, the Hoth's packages are WAY expensive, but the quality is what makes the Hoth different from websites mentioned above.
I don't mean those websites are bad. I mean I don't know anyone who bought their services and got positive results. When it comes to the Hoth, there are many positive reports.
The HOTH from The HOTH on Vimeo.
Does the Hoth really work?
There are tons of positive reviews about this company on the internet and many website owners share their amazing results with this company.
A friend of mine, a successful internet marketer who is making thousands of dollars per month bought the Hoth services and shared his amazing results on his website Humanproofdesigns.com.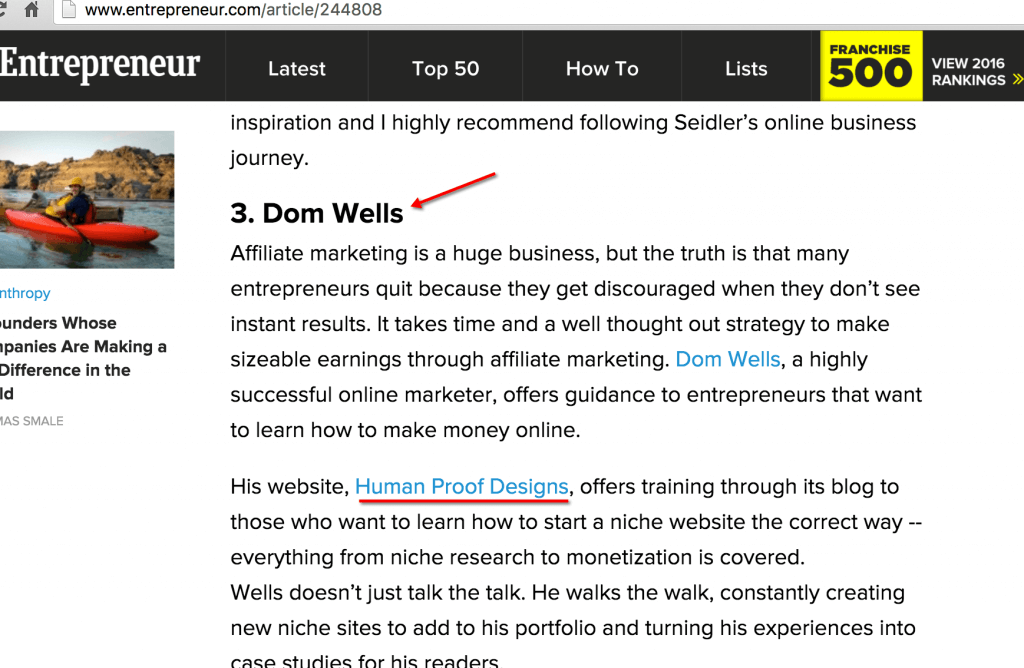 I will provide screenshots below. I know him personally and can vouch for his being honest. BTW, his website was featured in Entrepreneur which means a lot in terms of trust.
I'm always honest with my readers and to be honest, I haven't bought any of the Hoth's packages yet.
But I'm going to buy them for my two websites because I know definitely it will improve my website rankings and traffic. I contacted the Hoth team and got replies to all my questions. Their team is very responsive and helpful.

The Hoth Results
Some friends of mine purchased the Hoth link packages, such as Platinum, Blitz and reported very good results. They have seen both ranking improvement and traffic increase. I personally purchased the Hoth GP pack along with boost and paid $313.
To actually prove that I paid the Hoth for their services please take a look at my the Hoth admin panel. My order is still in progress. I believe to get positive results too very soon and I will report here once I have some positive results.
Update: After all my link efforts ( my personal effort and the Hoth service combined) my traffic stabilized.

I have several websites where I already have some positive move in terms of Google rankings and traffic. I'm going to order the HOTH Platinum and the HOTH Blitz packages soon. I'm sure it will improve my rankings and traffic.

When you first start with the Hoth you better start with the HOTH Platinum Package and then after 3,4 months continue with the HOTH Blitz Package. This combination gives very good results in terms of Google rankings and search traffic. But the best way to start with the HOTH would be contacting the HOTH specialist via live chat on their website and ask for their recommendations. They are very responsive and helpful.
How the Hoth is going to work for you
The Hoth will build web 2.0 properties for you and link them to your website. For any keyword of your choice they create a tiered link building structure that give your website a nice ranking boost.
Some people create these properties themselves, but it takes a lot of time and effort. The Hoth team does it for you at a very affordable price within a month or so. It mainly depends on the type of package you choose.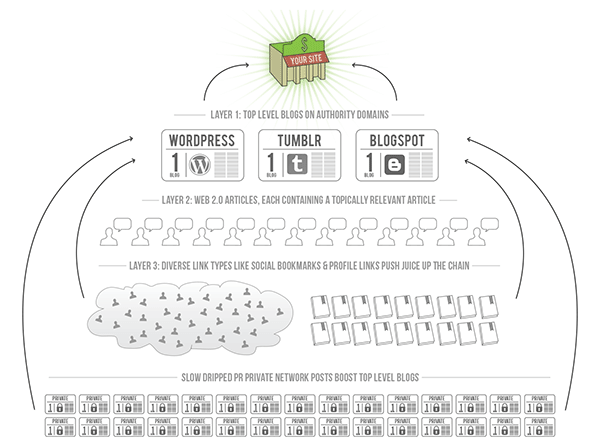 Aside from building web properties they also send many social signals and bookmarks to those properties which is known as tiered linking.
Of course, this type of link building is artificial, but the Hoth team does it very professionally because they have a good experience in SEO and keep their strategies up-to-date with all Google updates.
And it's still not the end of their mission. They send you a detailed report after completing their job. They also provide you with the login details so you can do changes to those properties if you wish.
So, it's in your control. They create a lot of links from web 2.0 properties which is an additional layer and this protects your link structure from looking fishy. Remember that Hoth team is the team of SEO professionals and they know what they are doing.
I don't know any other service that comes close to the Hoth service in terms of quality. But applying these techniques doesn't mean you will get high rankings in a matter of a few days, but normally their customers see results in 2–4 weeks after the first report.
The Hoth's approach to link building
The main difference of the Hoth company from many other link building services is that Hoth builds only relevant links to your site depending on your niche. Relevance is the major ranking factor when it comes to building quality back links to a site.
One quality and relevant link pointing to your site is WAY better in the eyes of Google than having hundreds useless and irrelevant links pointing to your blog. And the Hoth team builds only relevant links.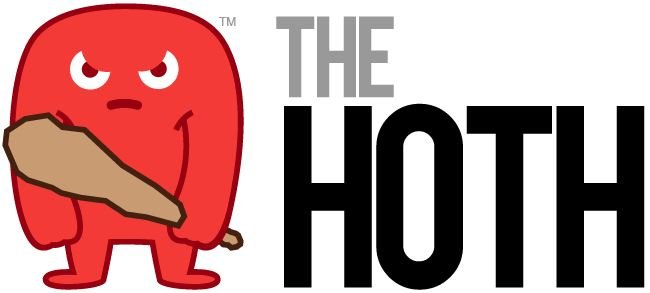 The Hoth packages
The Hoth has to offer various packages that suite the needs of anyone looking for a powerful link solution. The packages:
Hoth press – price -$149
The Hoth team will create a press release and distribute it to thousands journalists. This will allow your press release to appear in various high quality news sites and as a result you will get many high authority links.
Hoth Blitz – price -$250-$875
This package gives you the high quality powerful links from high DA blogs. This package gives pretty fast results.
Hoth local – price -$149-$549
This package is mainly focused on increasing your website visibility in local directories that will result in higher rankings for your website.
The Hoth – price -$60-$475
A powerful link package that will make your website looking authoritative and popular which will result in higher rankings and likely more traffic. This will be done through creating mini authority properties linking to your site.
Hoth GP (guest post) – price – $199-$399
If you worry too much about buying Hoth packages in terms of Google penalty then Hoth Guest post service is for you. They will build high quality back links manually and naturally which is 100% free from Google penalty. They will guest post on high authority real websites on your behalf.
Hoth Mega (small, mega, large) – price -$1000-$4000
This package includes a custom SEO strategy, bonuses with their All-In-One Premium Packages.
Hoth Blogger – price -$70-$480
The Hoth team writes high quality blog posts for you which means you can completely outsource your blog update and sit back and relax. They can even post an article to your site.
HOTH X 500 – price $500 per month
HOTH X 1000 – price $1000 per month
HOTH X 2500 – price $2500 per month
HOTH Small Boost – price $49
HOTH Large Boost – price $149
Hoth video 1 pack – $200
Hoth video 2 pack – $190
Hoth video 4 pack – $175
Hoth video 8 pack – $150
The Hoth case study
The main goal of buying the Hoth packages is improving your search engine rankings and likely seeing increase in traffic. As for improving rankings yes, it works and there are many positive reviews on the web.
As for increasing traffic this comes later and can't happen instantly. There is no guarantee that your traffic will increase after buying the Hoth packages, but most likely it will happen than not.
As I told above, I'm always honest with my readers and never lie to them. I personally haven't bought the Hoth packages yet, but I'm going to buy for my two sites.
For now, I know exactly that buying the Hoth packages gives good results and I know it from someone who is my friend, Dom Wells from Human Proof Designs, a successful internet marketer.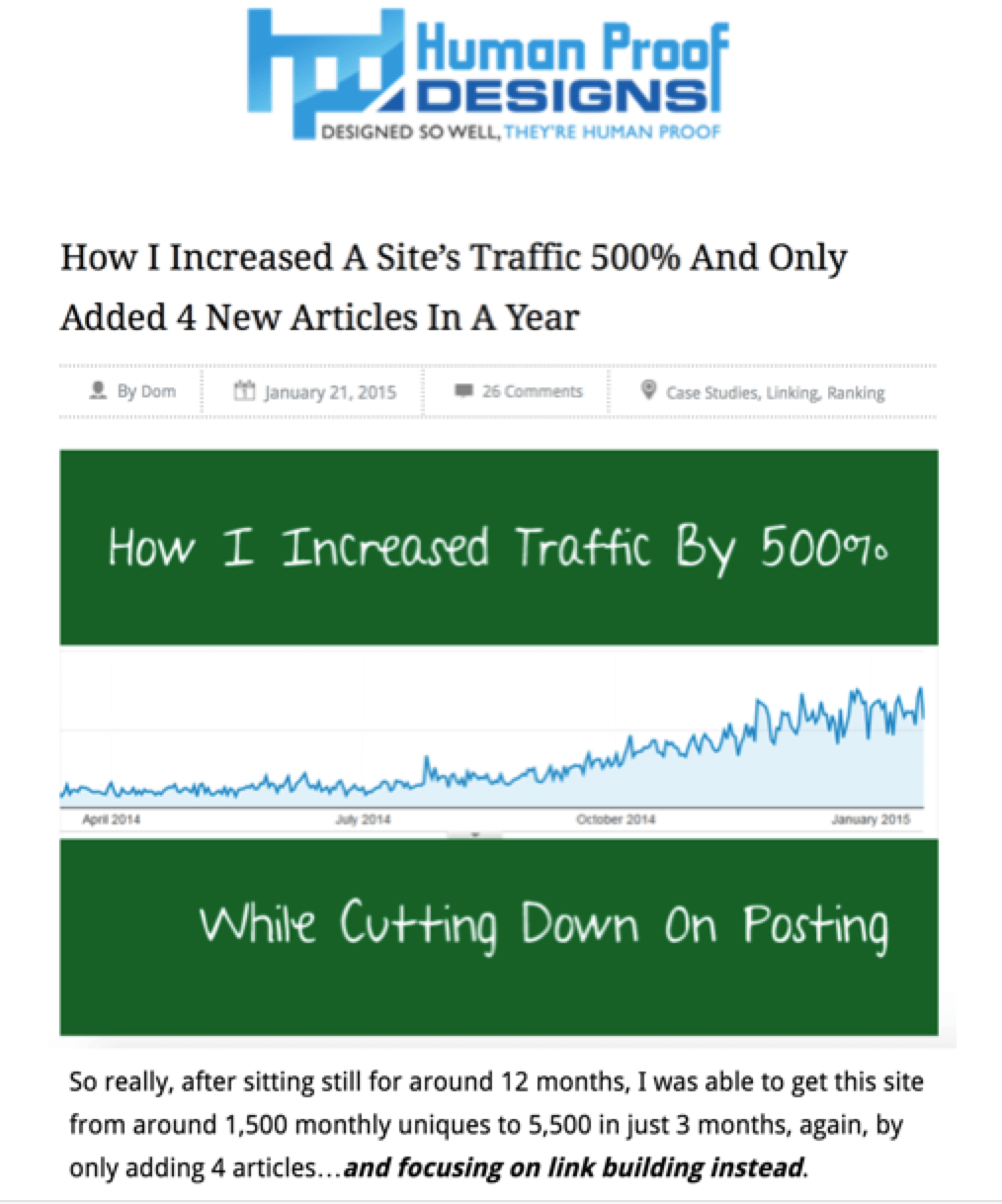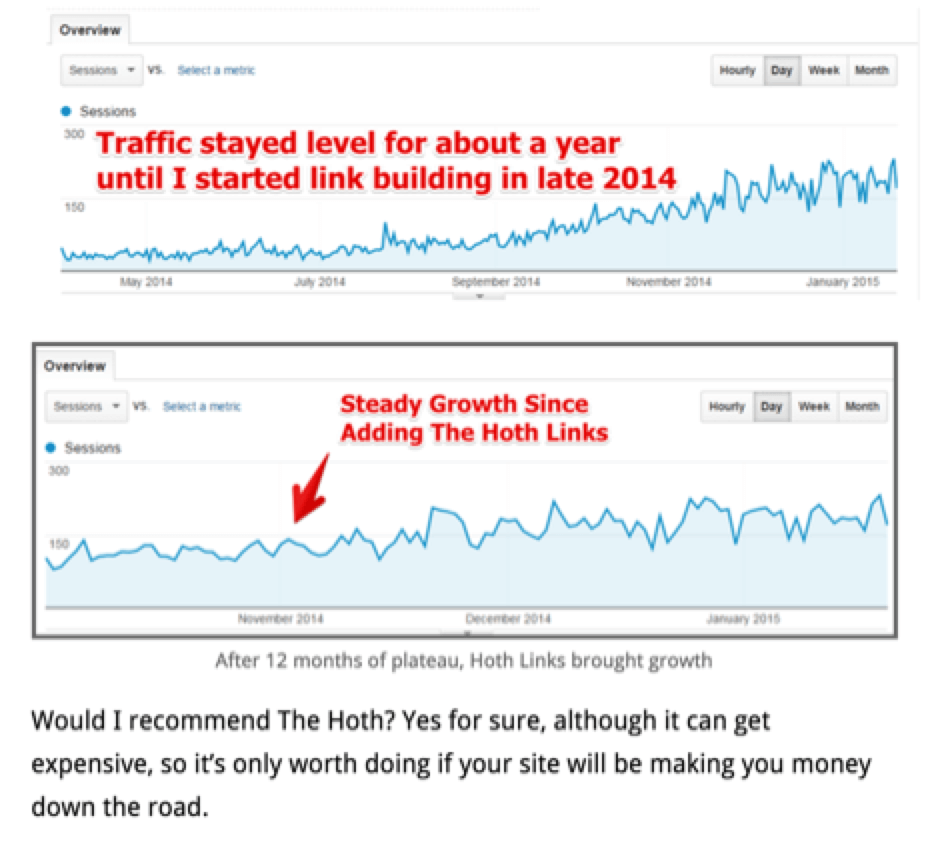 He shares his experience on his website humanproofdesigns.com and clearly shows how he improved rankings and got traffic increase after applying the Hoth packages to 2 niche sites of his own. And he didn't even add any new content to the sites.
He purchased Hoth Platinum and 2 Hoth Blitz packages. This info comes from someone I know personally and that's why I decided to buy the Hoth packages and I will definitely create my own report after applying this technique.
Which package is the best for me and when to buy it?
If your site is brand new, you should first fill it with content, I think 20,30 articles at least before you buy any of the Hoth packages. Remember that you need to start building quality backlinks gradually and naturally.
Without content you can't start building backlinks because it doesn't make a sense and will look suspicious. Think, why a high authority site would link to you if you don't have any content?
You need to have some content first and start sharing it via social media and then you can start with any of the Hoth regular packages.
Then you can buy a Hoth Blitz package which is the most powerful package at an affordable price and can improve your website rankings in a short space of time.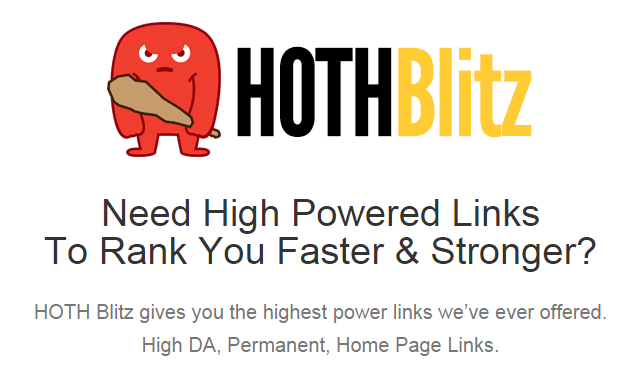 Does the Hoth give any guarantee?
The Hoth team is very responsive and helpful. I asked them about guarantees and they honestly told that they don't give any guarantees as to getting high rankings for your website or traffic increase and I respect them for being honest.
And it's only natural because they can't guarantee what depends on Google. In fact, no one can guarantee it. You can read more about their guarantee here.
Anyway, if you have any questions, you can contact them before placing your order. And here is a reply I got from the Hoth team.

Is the Hoth service 100% safe from Google penalty?
As I told above, the Hoth team consists of SEO professionals and they know what they are doing. I don't know anyone who has been penalized by Google as a result of using Hoth services. And here is reply I got from the Hoth team.

Like I said, people that are behind the HOTH are not stupid and they know what they are doing. The HOTH service is not 100%  safe, but I'm pretty sure it's 99% safe. If your site has poor rankings and doesn't get any traffic then using the HOTH service is an excellent choice. Instead of sitting and waiting for Google rankings that may never happen to your website you better order the HOTH service to get Google rankings and traffic and finally start making money from your website.
The Hoth guest post service is 100% free from Google penalty
The question is: Is the Hoth backlink service 100% free from Google penalty? Most probably you won't be penalized, but if you still afraid of using their services, they offer a guest post service which is 100% free from Google penalty.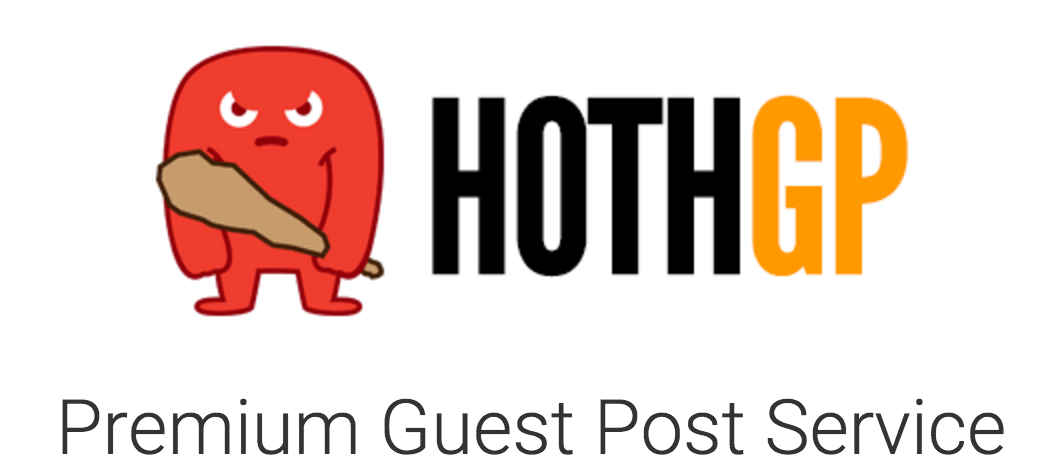 And the advantage of guest post is that you get a high quality backlink that will be in content which is WAY better in terms of higher rankings in the eyes of Google. I'm personally going to buy guest post service because it's 100% free from Google penalty.
The Hoth support
The Hoth team is very responsive and helpful. I emailed support and got answers to all my questions.
Final word on the Hoth
If you are running a website for more than a year and still not getting any traffic from Google provided you have original content on your site I believe using the Hoth services is a great idea.
I know how Google works. If you don't get rankings within the first 12 months and the traffic accordingly it most likely means Google is not going to send you the traffic in the nearest future as well.
Instead of sitting and waiting and wasting your time It's more reasonable to pay the Hoth and let their professionals help you take your business to the next level. The Hoth is a reliable SEO company with a good track record and they have thousands of customers like you and me.
Chances that Google will catch your site and penalize it are very slim. Chances that your site will get rankings and the traffic accordingly after using the Hith services are very high.
It means you will start making money from your website. I'm going to take advantage of the Hoth services for some of my sites and will report here later.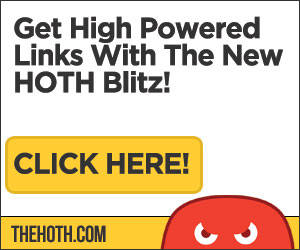 About the Author: Adam
My name is Adam. I'm the founder of Your Income Advisor. My goal is to help others succeed online, by exposing scams and reviewing top rated products. I can help you start
your own business online