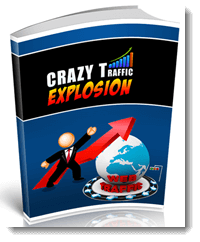 Product name: Crazy Traffic Explosion
Product owner: Declan McNamara
Website: crazytrafficexplosion.com
Price: $4.95
Verdict: Not recommended
Crazy Traffic Explosion is a product out of many others that claims to reveal you a secret that was hidden from you and which doesn't allow you to achieve your financial goals.
Declan promises that what he is going to share with you is an absolute game-changer and once you get access to his secret information you will have unlimited opportunities to grow your online business.
Crazy Traffic Explosion is actually a 60-page PDF guide that teaches you how to drive a lot of traffic to your site which means making tons of money. Declan claims that he will show you 20 secret sources that will allow you to get 100 million unique visitors each month.
And he claims that you will get them at a very low price. To be honest, there is no much value in his product and his guide is not a training guide that will help you understand how internet marketing works or how to make money online.
The guide includes a list of 20 websites from which you can buy traffic if you have enough money and there is no guarantee that you will make any money at all. Let's take a closer look at this product so you can make the right decision before you waste your money.

Pros of Crazy Traffic Explosion
Cons of Crazy Traffic Explosion
False promises about millions of visitors
No free trial
No support
A few upsells inside the product
Requires continuous spending to buy traffic

Inside the product
1. As I said above, Declan's guide doesn't include any specific or detailed information on how to use traffic sources he shows in his guide. There is no any traffic guide, explanations of different traffic methods or how to create account on specific site, how to make your paid traffic campaign profitable, nothing.
It's just a list of traffic sources, sites from which you can buy traffic. He just mentions a source and then adds some comments like it's my favourite traffic source, I love LeadImpact! etc. That's it.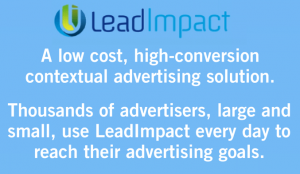 2. One of the methods to drive traffic is Leadimpact.com that I've already mentioned above. The problem with this type of traffic is that it's considered as CPV or PPV traffic which means (cost per view or pay per view).
This means that you don't pay for actual click on your ad, you pay only for displaying your ad in their network. Everyone knows that PPV or CPV traffic is not as effective as PPC traffic is because in case of PPC you pay whenever someone clicks on your ad, i.e. you pay for a real visitor to your site while in case of PPV you pay for displaying your ad which doesn't mean that someone clicks on your ad.
This means that you can waste your money without even getting real visits to your site. I don't want to say that PPV traffic is absolutely useless because some people know how to benefit from it. Even if PPV traffic is effective for someone it doesn't mean it will be effective for you too.
It depends on your site, your niche, product and your experience in general. And it's not cheap. I tried to create my account with LeadImpact and here is what I've got. As you can see, the minimum deposit to start a LeadImpact account is $1000. Can you imagine it?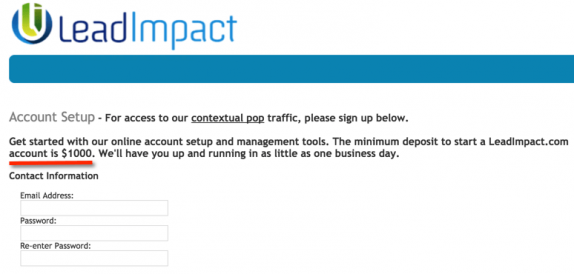 Are you willing to spend that much amount of money to drive traffic to your site and there is no guarantee that you will make any money at all? It's only one source of traffic that Declan shows you in his guide. I suppose you are going to spend a lot of money if you follow his recommendations.
But on his website he promised to show you 20 secret traffic sources and said that you could get all that traffic at just a penny each! Can you trust this guy after all this?

3. Like with many other similar products I've seen on the internet this one also offers two upsells. One called Crazy Cash Explosion for $14.95 and the other one for $21. There is nothing impressive in these products and like with the first one you can find all this info on the web for free.
4. Unfortunately, like many other scammers Declan uses fake testimonials on his websites. I'm sure all of them have been made through Fiverr.com between $5-$10 each.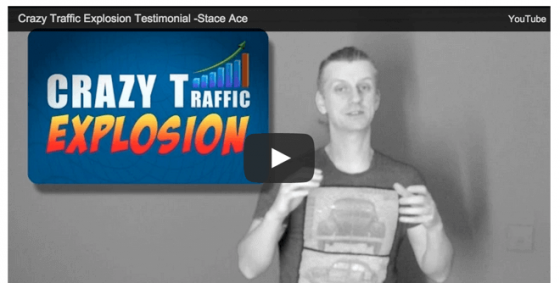 5. The only thing I like about Declan's product is that the price is affordable for most people and that's really good compared to many other poor products sold at unrealistic prices. This means Declan realizes that his product is not much impressive.
6. What I know from my experience and the experience of other successful internet marketers is that the best traffic source which is the key to online success is a free traffic because you can't buy traffic all the time.
It's simply impossible or otherwise you will run out of your money very soon if you spend money on traffic and don't make any money. The best source of traffic is search engine traffic because it's free, it's highly targeted and it's massive.
Most internet marketers that I know make money mostly thanks to search engine free traffic and it's a fact you can't deny. Some of them also buy traffic through PPC (Google adwords, Bingads) and I buy PPC traffic too from time to time. PPC traffic is highly targeted and very effective if you know how to make your PPC campaign profitable.
7. To get traffic from search engines requires time and patience and if you are willing to work hard within one year you can start getting enough traffic to make money. PPC is an excellent option but like I said above, it requires knowledge and some money.
You can even start with $50 and get up to 300 visitors if you can achieve high CTR. Why pay LeadImpact when you can buy traffic directly from the main players such as Google and Yahoo?
None of this is explained in Declan's guide and he doesn't explain how to make PPC campaign profitable or how to rank your site high in search engines in order to drive traffic to your site.
8. There is no support or opportunity to ask a question, nothing. You are left alone in the darkness with PDF guide in your hands hoping to get millions of visitors to your site and possibly make some money. Does it look appealing to you?
Final word on Crazy Traffic Explosion
Though Crazy Traffic Explosion is sold at an affordable price I don't recommend it. But it's up to you, you are free to buy it if you want. If you are serious about making money online I honestly recommend you to try my # 1 training program that will teach you how to make money online, how to drive traffic to your site and more. I'm very happy with this program.
You can try it within 7–10 days and then if you want to upgrade to a premium account you need to pay $19 for the first month and get access to the # 1 ranked community in the world that provides all you need to build a successful online business. Let me know if you need any assistance I will be happy to help you out.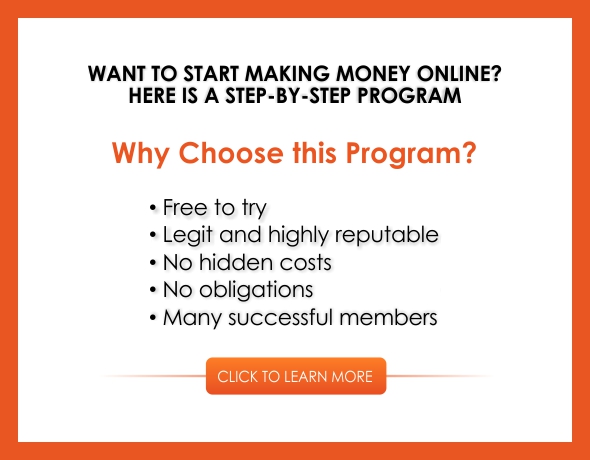 About the Author: Adam
My name is Adam. I'm the founder of Your Income Advisor. My goal is to help others succeed online, by exposing scams and reviewing top rated products. I can help you start
your own business online