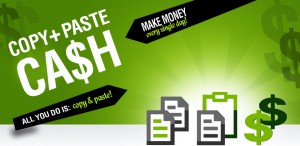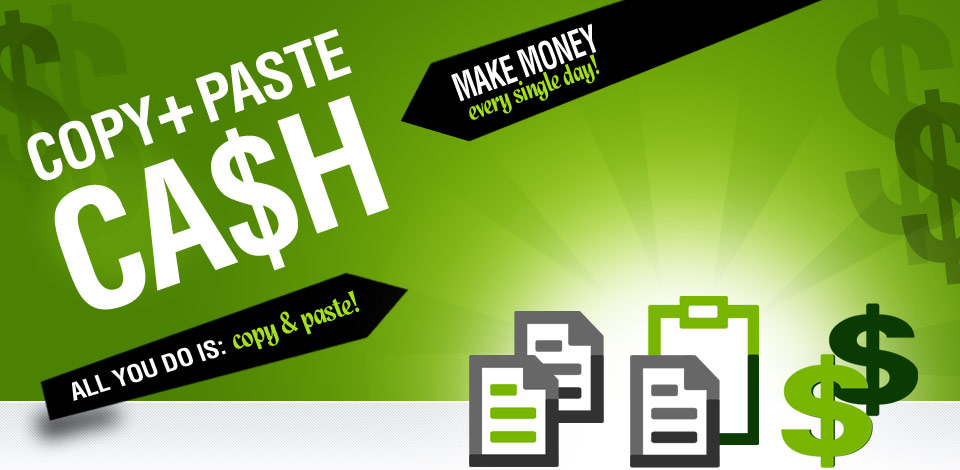 Website: copypastecashreview.com
Price: $29.95
Verdict: Scam
Copy paste cash is the program that promises you to make money online by copying and pasting. Most people when it comes to internet marketing, are still thinking that they can make money at the push of a button.
By thinking so, they allow their hard earned money to go straight into scammers' pockets. It is absolutely wrong idea and the program I'm going to investigate is the one that supports that wrong idea.
The idea of easy money has nothing to do with reality. But it is true that you can make serious money online if you work hard. First, you need to build the foundation of your business and learn some skills.
Once you understand how internet marketing works you can turn your business into a good source of income. If you want to make serious money on the internet you need to work hard.
Inside Copy Paste Cash
The copy paste cash works as follows: once you get access to their Backoffice you will start copying ads that you get from Copy paste cash and post them on classified ad websites (craigslist.org, classifiedads.com, adsglobe.com) and earn affiliate commission each time someone registers there and pays.
It may seem that the system is fantastic and you can easily make tons of money but it is not true. First of all, there is a big army of people copying and pasting same ads just like you.
Another problem with this program is that by copying and pasting you will never make serious money online. Trust me, it is not a serious business model.
By copying and pasting you are going to become a spammer to only realize very soon that this type of activity will not earn you any friends or trust.
The Internet community hates spamming. Most of the ads you are going to post will be marked as spam, and you will soon realize that you have wasted your time.
Another negative side of the program to be taken into account is that it doesn't teach you a real business model. Normally, if you learn internet marketing from a reputable source such as WA you learn how to build a real business online, i.e. wordpress, building website, creating content, SEO etc.
With Copy Paste Cash program you are not going to learn any serious skills. When your only occupation is just copying and pasting ads, such as Copy Paste Cash program then no one is going to take those ads seriously.
The training is the weak point of Copy Paste Cash and I don't think you can expect any success with that program. The more ads you will post and earn points, the more parts of the training will become available to you. I think it's not good because normally, if you buy a product, the training should be available to you immediately after you've completed the purchase.
Another negative side of this program is that it doesn't teach you any skills that you can apply to your own real business. It only teaches you how to promote it to other people.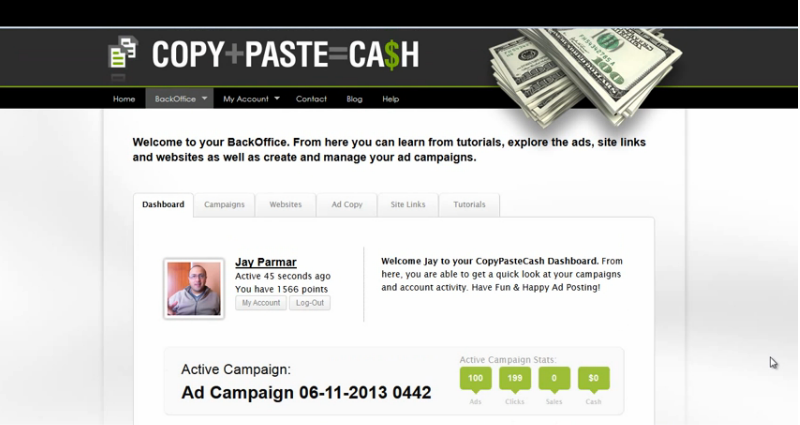 Another negative side of the program is that it starts with a typical promotional video that proves again that the program is a scam. There is nothing special in the video. They tell typical things like, people lose their jobs and turn to internet to become financially independent, and the Copy Paste Cash is the right program to help them.
They even promise that can teach you how to earn $75 within 30 minutes. In their video they tell that only 3% of all Internet marketers succeed which means that if you join their program you will be among those successful ones. Of course it is NOT true. It's just a misleading promotional technique.
Besides that, they promise that you can easily earn $7500 per month, i.e. $250 a day, which is far from the truth. Yes, you can earn that money, but you need to work hard, 1 to 2 years to reach those numbers.
And I don't mean that you should waste your time with Copy Paste Cash to reach those numbers. I mean you need to work hard and start learning at Wealthy Affiliate.
You need to go through certification course on internet marketing, i.e. to start on the right foot because if you start on the wrong foot you will never experience any success online.
It will take months for creating content for you site and to learn how to drive traffic to your website and finally how to convert your visitors into your customers.
This is the only reasonable and real way of making money online. I don't want to disappoint you but with Copy Paste Cash program you will not make serious money.
Pros of the program:
You possibly can make some money
Money back guarantee
Cons of the program:
False promises
Exaggerated earnings
No quality training
Doesn't teach the basics of building real business online
No access to full training after payment
Final word on Copy Paste Cash
Finally, I honestly don't recommend you the program because it is not the way you can build a real business online.
You may ask what now then? I can recommend you the best program that you can join for free and it is actually the program that helped me to build my business and this very site (yourincomeadvisor.com).
If you are serious about building your own business and making money online then read my review of the WA below and if you have any questions please feel free to contact me.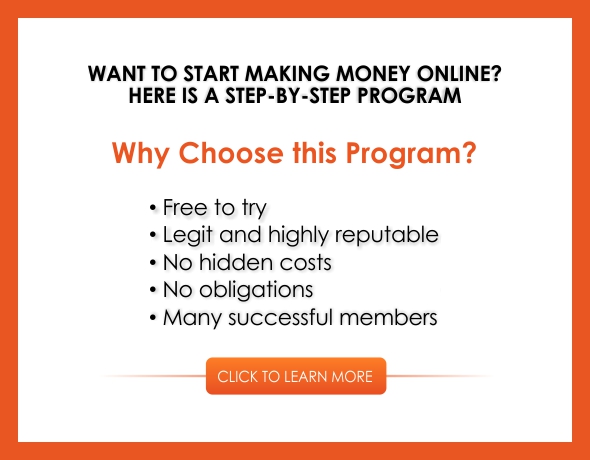 About the Author: Adam
My name is Adam. I'm the founder of Your Income Advisor. My goal is to help others succeed online, by exposing scams and reviewing top rated products. I can help you start
your own business online