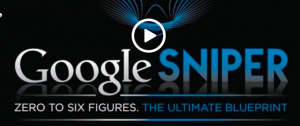 Product Owner: George Brown
Product name: Google Sniper
Price: 47$
Verdict: Not recommended
I remember when I first heard of Google Sniper it was about two years ago. I wanted to start making money on the internet and was looking for a real way here and there, reading product reviews and finally found that George's product was one of those opportunities I'd been looking for months.
But when I started reading his PDF guide I realized that there was nothing new or specific. I realized that all what he promised in his promotional videos about making tons of money had nothing in common with reality.
I even subscribed to his email list. But I have never received any practical tip I could apply and start making real money.
New Product launch Announcement
Recently I've received an email in which he announced the launch of his new product called Google Sniper 3. In his email he claims that his product has transformed the lives of thousands of people all over the world. He claims to have spent 1 full year to create a new product. He also claims that you will never find a value like this on the entire web.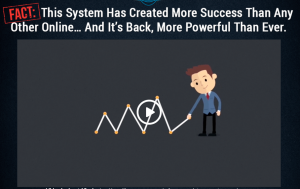 In his private video claims that his product is the only, most complete, greatest product in the world and that his original product (Google Sniper 2) has created more success stories than any other product on the web. That really sounds great! But it's only a noise, convincing words with no proof. Keep reading to see if anything has changed since the first launch.
Inside Google Sniper
1. Google Sniper 3 includes 104 pages (pdf guide) (not much different from Google Sniper 2) accompanied by video training, live Q&A webinars. Once you enter member area you will find there a getting started video explaining the whole thing about Google Sniper and how to navigate the system.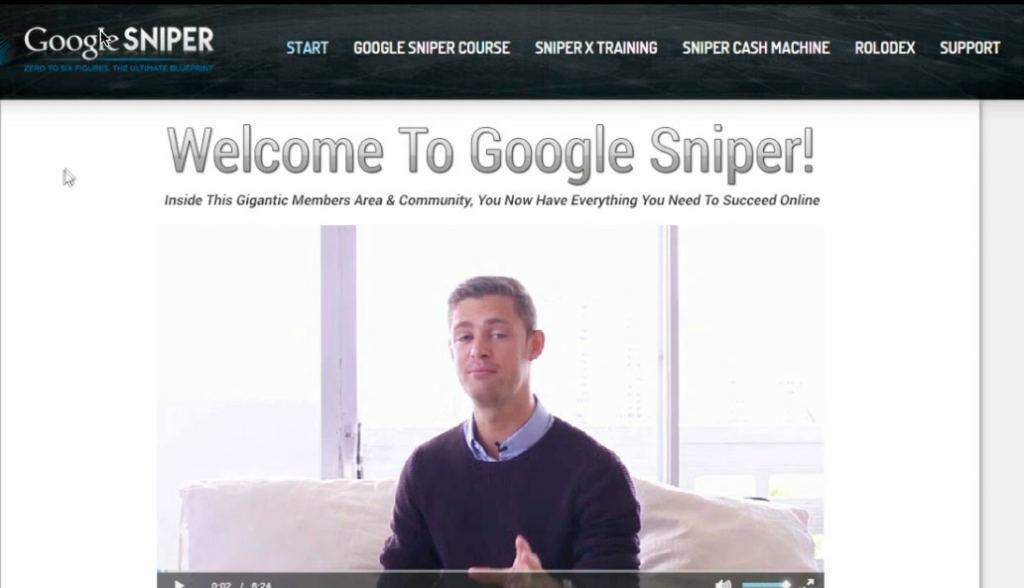 2. Video lessons that can "help" you "maximize" the results from Google Sniper.
3. The Empire module explains same methods outlined in the previous version of Google Sniper: how to get your work done through outsourcing it. Nothing new. You can do it at Fiverr and you actually don't need George's product for that.
Plus, if you have many niche sites (as George Brown teaches you) in order to keep them updated you'll need to outsource the work which requires spending a lot of money.
I know this from my own experience and always outsource some minor things such as creating animation videos or video intro for my videos or when I need to voiceover the script for my video.
BUT when it comes to my site I always do all the work myself because outsourcing isn't cheap at all and you can hardly make your website successful if you outsource the content creation to others. Remember that before spending money on outsourcing you first need to earn them.
4. Rolodex – some additional resources that show you a number of ways to make extra money.
5. There is no real support as I can see. He claims that you can ask a question and at the end of each month they release a live video where you'll get answers to your questions. This is not possible. Just imagine thousands of people across the globe ask questions and now picture him answering all those questions.
Is it possible? Sure, he will answer few questions but most of them will not be answered. There is no forum where you can ask questions or contact George.
6. Sniper Cash Machine is being advertised as a surprise but actually is an affiliate sign up for promoting George's product (Google Sniper course) to others.
Is Google Sniper Worth Paying For?
1. George claims that once you've purchased his product you will get access to his AMAZING system and it'll take a few hours to set up a campaign and then turn it into a money making machine. This is not true.
I'm an experienced internet marketer and I know many other successful internet marketers who're ready to put a seal on my words that making money online isn't that easy.
Money making machines don't exist. If you still believe in their existence then you're going in the wrong direction. If you find such a machine please let me know.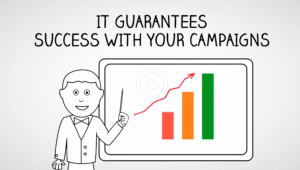 2. George claims that you don't need to spend thousands of dollars with his system and once you've set up your campaigns (Small niche sniper sites) you just need to get them ranked on the first page of Google and start getting massive traffic to your site.
Once traffic starts to come to your site you will start making sales (thousands of dollars per month) Is this true? Yes and No.
It's true that if you get your pages ranked on the first page of Google you can start getting free traffic BUT before you start getting decent traffic you'll need to wait for 5,6 months at least.
And if you want to start getting steady massive traffic you need to add fresh content to your site on a weekly basis and you must do it consistently and not just publish your site and forget about it.
This is what I know from real experience and this is what many successful internet marketers that I know do. And even if you start getting traffic it doesn't mean that you will be making thousands of dollars.
It all depends on how your site looks (credibility), how helpful your content is, how good your product is etc. There are many other factors that contribute to your site being successful or not.
 


3. He also claims that whatever updates Google has, Google Sniper will still perform extremely well with George's bulletproof module! This is not true. Google changes the rules all the time and we play by their rules. George's product will NOT save you from Google updates!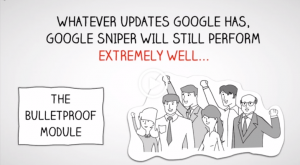 Over the years ranking algorithms changed many times and it will always be so. He also claims that his new AMAZING system will protect your small niche sites from ALL GOOGLE FUTURE UPDATES! AMAZING!! Not true.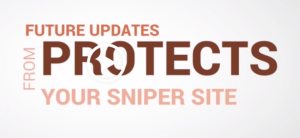 4. He also claims that he and his team have invented some special secret traffic methods no one else knows or uses. And that you even don't need a website to make money. This is not true! There are no any secret traffic techniques.
Any successful internet marketer knows that most of the traffic comes from search engines such as Google, Bing and Yahoo. Then YouTube, social media, PPC (paid traffic), Email marketing. Your traffic depends on how YOU use those methods to drive traffic to your website.
5. He claims that his system is extremely simple to follow. This is a noise. All systems claim to be simple but when it comes to applying their methods in practice, it becomes extremely difficult and hard to get real results.

6. On his website George shows testimonials from Warrior Forum to prove that his system is really AMAZING. This is another misleading tactic he uses to convince naive people to buy his "bulletproof" system. Warrior Forum is NOT the source you can trust. Be careful about that forum.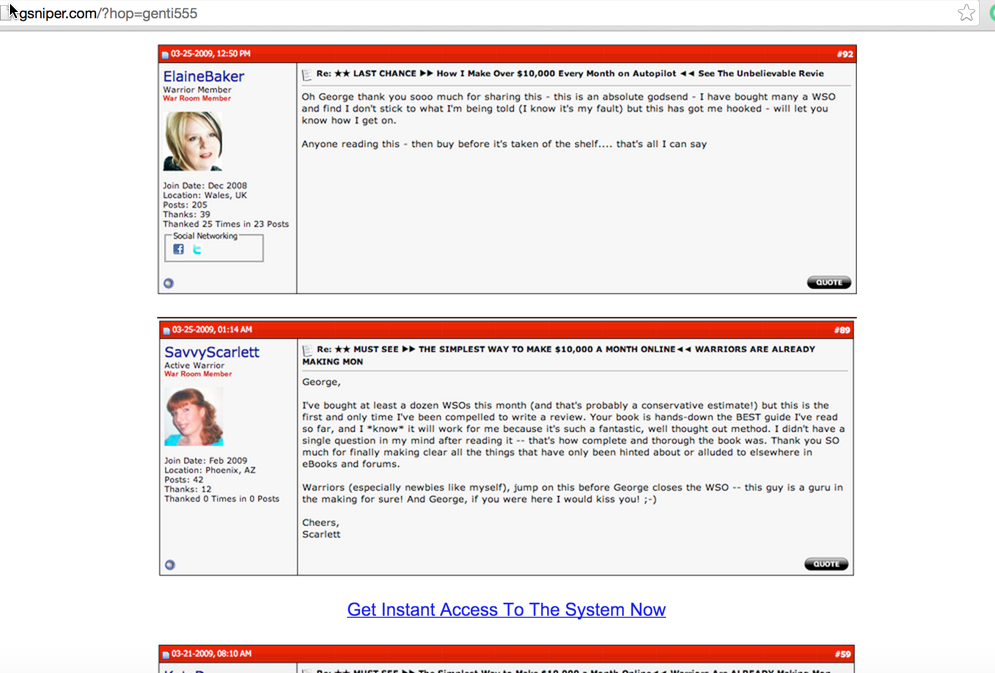 7. Some people who purchased the product complained of being unable to load the videos in the core training.
8. Though George claims that Sniper X training is absolutely a new one, it is not different from Google Sniper 2.
9. The main idea behind his course is to teach you how to choose a niche, find keywords, create a website and sell your product. The idea is right and legit but the main problem with his course is that in teaching this, it is by far not the best one on the web.
The best one that I know and can honestly recommend is Wealthy Affiliate. I've been a premium member of Wealthy Affiliate since 2013 and know what I'm talking about.
10. If you are already making money on the internet (for example, 400$ per month) George promises that with his new system you can easily take your business to another level and start making 4000$ per month. Another empty promise. It's not as easy as you might be thinking.
11. I checked George's site at Scamadviser and here is what I've got.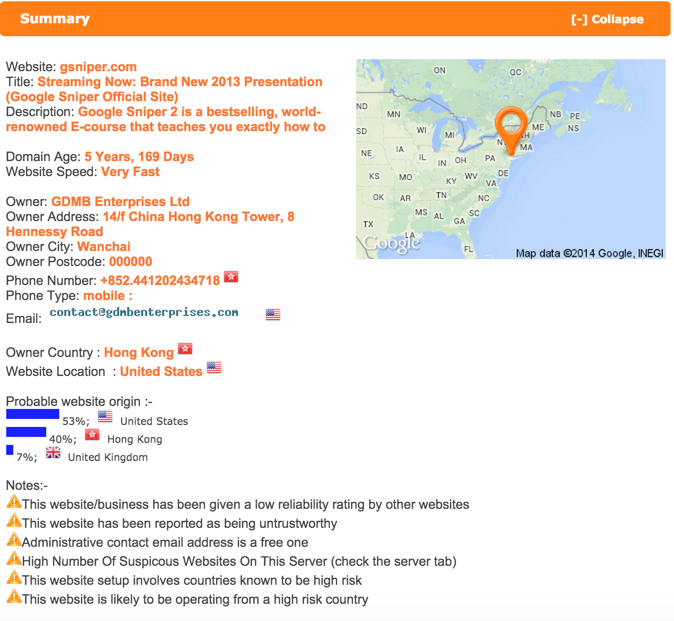 More Interesting Details About Google Sniper:
In his promotional video George claims that there is no system out there which has produced results like this. In the promotional video a guy (probably from Fiverr.com) tells a story that with Google Sniper he has created 60 sites! each making him 12.000$ per month! 🙂 There is no proof.
He also claims that the first person who has purchased his product made his first 4000$ per month using the techniques outlined in Google Sniper.
And he shows the testimonial of that person claiming that he's got his page ranked on the first page of Google within a few days and money started flowing into his pocket. There is no proof. I can tell thousands of similar stories. But is there any proof?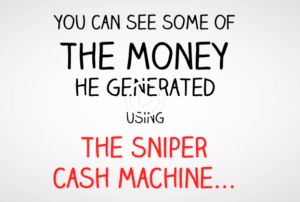 Conclusion: Google Sniper and Reality
Finally, if you ask me do I recommend this course? I will answer NO. Is George's product a scam? No. His product is not a scam. He has some useful material and you can learn something real related to internet marketing.
But the problem with his course is that there is no real SUPPORT and without support you will definitely get stuck at some point and finally quit your online dream.
The course is by far not the best one on the internet. Plus, the cons that I've outlined above stop me from recommending his product to you. You can then ask me WHAT NOW? There is a way!
I can honestly recommend you the best program on the entire web that has helped thousands of people to build their online businesses and it's helped me build my own business. I'm a premium member of that community. You won't find any negative reviews about Wealthy Affiliate on the web.
The program I'm talking about is absolutely legit and the owners of the program never promise anyone that they can start making tons of money online after joining their program.
But this is true that you can make serious money online if you follow the main certification course at Wealthy Affiliate. You can create your starter account there absolutely for free and try it within 7-1o days.
I know many successful internet marketers that are making serious money online thanks to Wealthy Affiliate. Read my #1 recommendation below and if you have any questions don't hesitate to contact me. Or you can leave your comments below and we will discuss it further.

About the Author: Adam
My name is Adam. I'm the founder of Your Income Advisor. My goal is to help others succeed online, by exposing scams and reviewing top rated products. I can help you start
your own business online