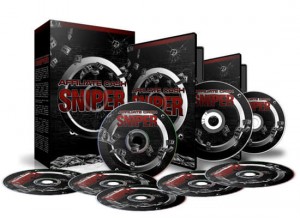 Product name: Affiliate Cash Sniper
Product owner: Michael Rasmussen
Price: $4.97 + 2 upsells
Verdict: Not recommended
Affiliate Cash Sniper by Michael Rasmussen is just another product promoted on the internet designed to help you make money online without spending hours on your computer.
I've seen many such products over the past 2 years and can say that based on my experience and knowledge I can spot scams or poor products like this one a mile off.
Affiliate Cash Sniper is definitely not going to help you make money, especially if you are completely new to internet marketing. At best it can be a waste of time and at worst it's a waste of $4.97 though this amount of money is not so critical I think.
Keep reading and I will take a closer look at this product to help you understand what you can get from Michael for this amount of money.
The main idea behind Affiliate Cash Sniper
Actually when you buy Affiliate Cash Sniper you get pre-made content which you can use on your site and at the same time you can resell it.
This type of content is called PLR content and the problem with this type of content is that it's distributed to many people like you which means it's not unique content. Professional bloggers never use it because they know that Google doesn't like this type of content and their site can be even penalized.
Pros of Affiliate Cash Sniper
Cons of Affiliate Cash Sniper
Professional bloggers never use PLR content
Search engines don't like PLR content
A lot of editing required
Two upsells
No support
Inside the product
1. Affiliate Cash Sniper consists of videos teaching you how to make money online by promoting affiliate products. This is called affiliate marketing and it's a legit and proven method to earn revenue online.
The product comes with a website on which you can promote your products and make money and also you can promote Affiliate Cash Sniper to other people.
In fact, having a site doesn't mean that you can start making money because thousands of people have it too and most of them fail to make any money at all. Having a site is only your first step to online business and before you start making money you need a proper education to understand how to make money online.
Does Michael Rasmussen provide this type of training? Yes, but it's very basic and that's why if you plan to buy this product in order to make money then it's BY FAR not the best option available out there.
2.It's extremely difficult to make money with the sales copy that Rasmussen is going to provide you with because many other people like you will get the same copy which means that you can't get your copy ranked in search engines.
Google ranks only unique content and yours won't be unique. The only way to promote it is via social media sites, i.e. spam folks or buy traffic from Google or Yahoo (PPC), i.e. paid traffic. I guess you don't have any experience in PPC which means you can easily waste all your budget with no results.
3. Rasmussen throws two upsells on you which means you are going to pay for two other useless products and then start promoting them to folks. One upsell called PLR Power Pack that will cost you $17 and in fact it's another PLR product.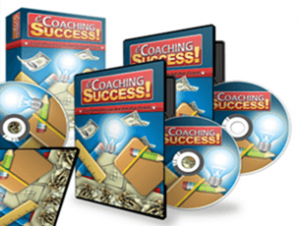 The second upsell is called eCoaching Success that will cost you another $4.95. The idea of having a product to promote is good but the main problem is that promoting PLR content is not a good idea and most experienced internet marketers and professional bloggers that are making money never use this type of content on their blogs.
I could easily buy this package too but I will never pay even a $1 for this useless package. The main idea is that it's not easy to sell these products, not to mention make a good living from it.
4. Compared to many other PLR products that I've seen online, Affiliate Cash Sniper provides a basic training material explaining to you how to make your affiliate promotions and earn revenue.
5. As I said above, buying or using PLR products is not a good idea if you want to build and run a successful online business. Remember that if you want to make serious money you need to build strong relationships with your audience, i.e. readers and no one likes reading PLR, i.e. duplicate content.
The truth is that some people are still using PLR content and only few know how to use it the right way to benefit from it. The right thing is to use PLR content as a "resource" to get ideas to write about. It shouldn't be used as a copy and paste tool because search engines will penalize your site and it will be extremely difficult to recover from it.

PLR content means that there is a good chance that this type of content will be published on other sites and blogs over and over again because in most cases the original author allows his content to be published under the buyer's own name. The only way to use this type of content is to modify it significantly to avoid duplicate content penalty.
6. If you still plan to buy PLR content you need to buy it from a reliable source that sells limited number of copies to reduce the chance of buying low quality content.
Approx. one article will cost you $1 and still you need to seriously modify it which will take a lot of time. I think it's much much better to write an article using your own skills instead of modifying it.
Also, you can use a service such as copyscape to make sure that your content is not duplicate.
Finally, it's a well known fact that PLR content is used in most cases by scammers or spammers that never focus on a long term business model.
Final word on Affiliate Cash Sniper
I don't recommend this product but it's up to you to buy it or not.
If you want to learn how to make money online the proper and legit way exactly as I'm doing it, I can recommend you to try a program I've been part of since 2013. You will learn all you need to start making real money online. Let me know if you have any questions and I will be happy to help.
About the Author: Adam
My name is Adam. I'm the founder of Your Income Advisor. My goal is to help others succeed online, by exposing scams and reviewing top rated products. I can help you start
your own business online