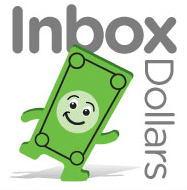 Product name: InboxDollars
Website: inboxdollars.com
Price: Free
Verdict: Legit. Recommended? Yes and No
InboxDollars.com website is one of those programs that will never make you rich but you can make some money. There are many talks going on the internet about this program and in my opinion though InboxDollars.com is not a scam but it is very controversial opportunity.
Another question is how much money you can make with InboxDollars. This program like many other similar programs allows you to make money by referring other people to the same website and that's why you can find a lot of positive reviews on the internet.
Those reviews mostly come from people that want you to join InboxDollars for the same simple reason: they want to make money off of you.
I'm not affiliated with InboxDollars.com website in any way and that's why I will be honest in my review. I will explain exactly how you can make money with them, how much and I will also talk about negative sides of the program so you can decide if InboxDollars worth your time and effort.
Pros of InboxDollars.com
Free to join
You can make some money
Cons of InboxDollars.com
You will never be rich with this opportunity
Some complaints
Time consuming process with little reward
Payout is by check only
You will get a lot of spam
Inside the program
Compared to many other survey programs InboxDollars.com allows you to earn money through different ways such as reading emails, completing surveys, playing games, watching videos, shopping online etc.
Below I'm going to explain exactly how their program works so you can decide for yourself if you want to join it or not.

Get paid for completing surveys: You can make money by completing surveys through Toluna. Not too many surveys but there some for which you can earn $0.12, sometimes between $0.50 – $1.
Get paid for reading emails: It may sound a little unrealistic but it's true that you can get paid for reading emails. But it doesn't mean that you will be paid just for reading them.
You will be paid if you click on the link to an offer contained in this email and if you do so you will earn $0.02. Not a lot and for many people it may sound ridiculous, but that's the way it works.
You can receive up to 4 emails every day. If you complete an offer you can earn a little more.
Get paid for completing offers: By completing offers you can earn from $0.20 to $10. But keep in mind that not all offers are free and high earnings are usually made with paid offers. Anyway you can make some extra cash.
Get paid for searching the web: This program works the same way as Swagbucks. You install their plugin and add it to your browser and when you search the web you can make money, a few cents.
Get paid for playing games: If you are a big fan of computer games you can play them and earn a few cents just for playing and if you win online tournaments you can earn more than a few dollars.
Get paid for watching videos: In case of watching videos you can earn a few cents at best.
InboxDollars.com referral program: All survey programs allow you to earn money by referring other people to them and the same applies to Inboxdollars.com. The more people you refer and the more people stay with InboxDollars the more money you can earn, 10% of their earnings.
How to cash out with InboxDollars.com: The only way to get your money from InboxDollars is by check. Compared to other programs like Opinion Outpost that pays through Paypal, InboxDollars' approach is a little outdated in my opinion.
There are a few problems associated with this method. First of all, minimum cash out amount is $30 and to earn this amount by completing tasks for which you earn pennies takes time.
To get that check by mail takes some time too. Finally, in my experience, when you take such a check to the bank it takes up to a month or so to receive that money.


Gold Membership: After receiving your first payment you will become a gold member and InboxDollars will give you more referrals for free and from these referrals you can earn more money.
And finally when you create your free account at InboxDollars.com you get $5 bonus which you can cash out later if you reach a minimum cash out amount.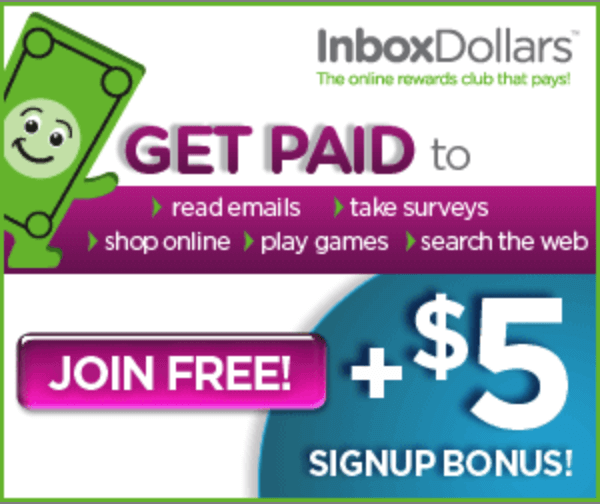 The bad about InboxDollars.com
And now I want to share some negative sides of InboxDollars.com so you can make a well-informed decision.
After creating your account you will have to be active and sign up for various offers on other sites and as a result of that you will start receiving a lot of spam. Just keep it in mind.
The potential of this program is very limited and you should know about it before joining InboxDollars. It applies to all survey sites and this is simply the nature of this type of opportunity. These tasks are very time consuming and poorly paid.
You have to sit hours in front of your computer in order to create accounts at different websites for trial offers. Some surveys may take time up to 30 minute or even an hour to complete them. And for all these efforts you are going to earn pennies.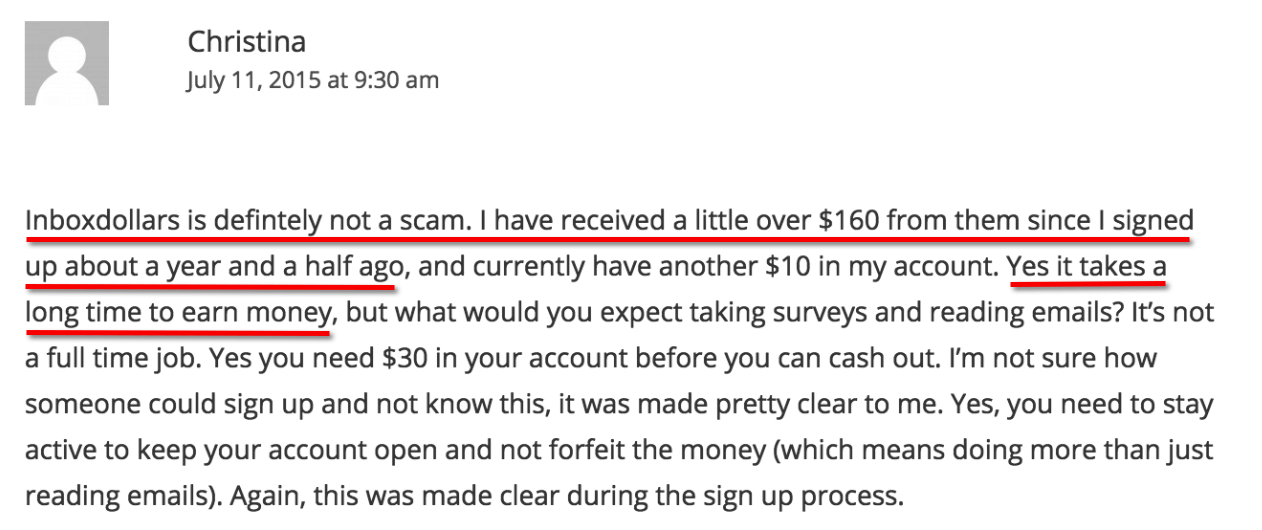 If this is what you want and expect then go for it. It's up to you. Look at the images below. These are real comments from real users of InboxDollars.com. From this it becomes clear that you can make up to $60 a month for a lot of effort and time spent online.
I don't know about you, but for me it's a waste of time simply because I have my own website, my own business and I'm making much more money than $60 a month.
Complaints
There are some complaints about InboxDollars and I feel I have to inform you about all these problems associated with the program. Some members had problems such as having their accounts been terminated or being unable to cash out their earned money.
To be honest, I don't know exactly why all this happened and I don't know the exact reasons behind these negative incidents but there are some complaints and I think you should know about them before joining InboxDollars.com.
Anyway you can read some of the complaints below and make your own choice.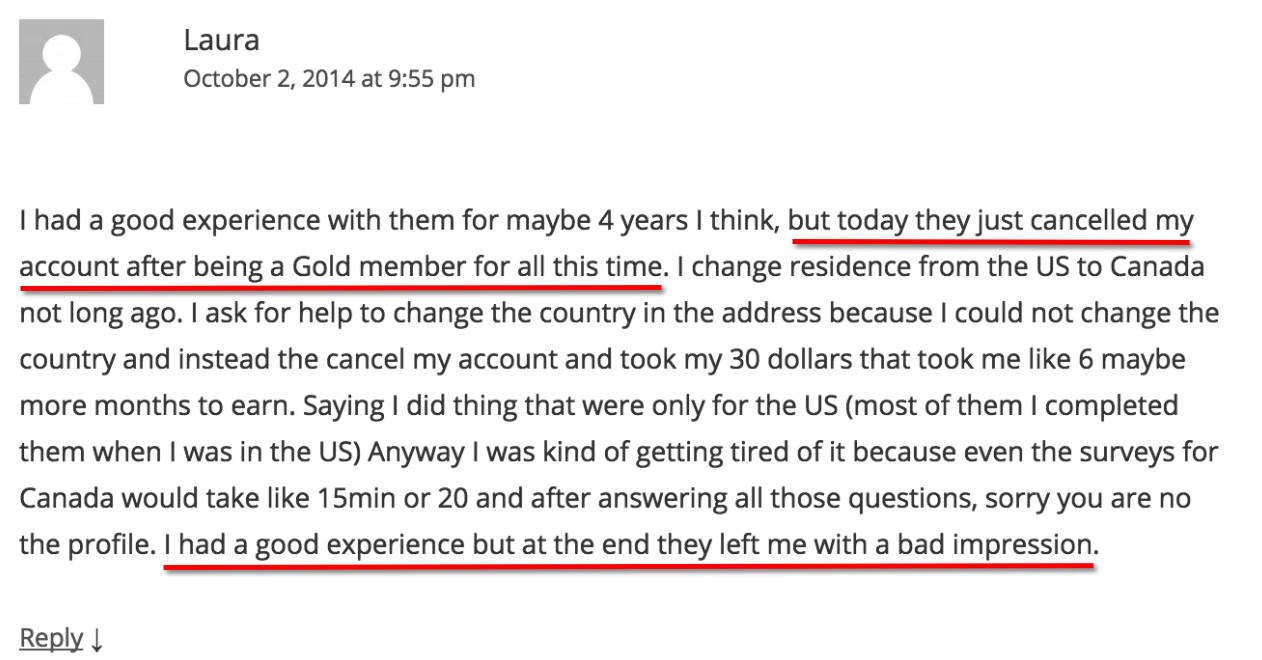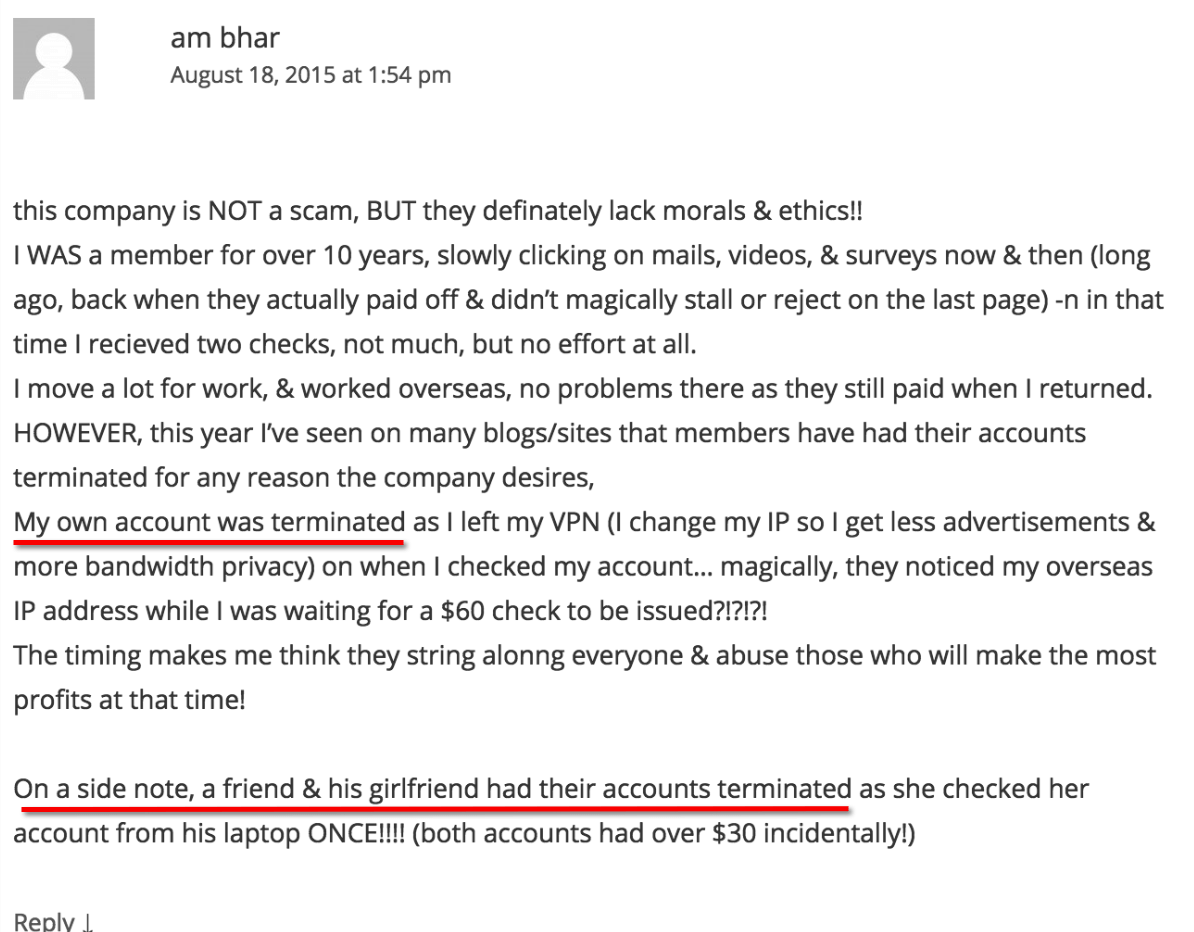 Some members of InboxDollars have complained of being requested to provide their personal information such as credit card number, bank account details.
Some people have complained for being not credited after completing surveys. The same was reported from members playing computer games.
Some sites partnered with InboxDollars.com may charge you monthly for using their service. Some people complain that InboxDollars' support is not always responsive or helpful.
I can't prove that all this is true but if you do some research on the internet, read some blogs, you will find such complaints.
Final word on InboxDollars.com
I think there are enough positive and some negative sides about InboxDollars and it's up to you to join it or not.
If you want to make some extra cash you can try it, but if you want to spend your time more wisely you can try another program absolutely for free and learn how to make a full time income online.
I've been a member of this program over the past two years and recommend it.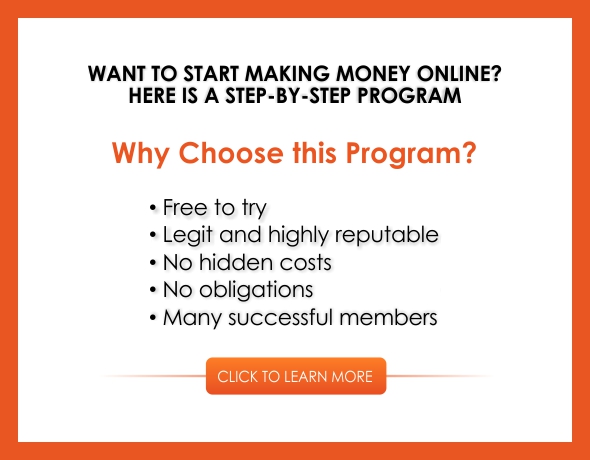 About the Author: Adam
My name is Adam. I'm the founder of Your Income Advisor. My goal is to help others succeed online, by exposing scams and reviewing top rated products. I can help you start
your own business online