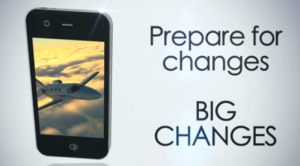 Product name: Free Money System
Product owner: Walter Green
Websites: waltergreenfreemoney.net, waltergreenfreemoneysystem.net
Price: Free to join, or requires $200 to invest to unlock the system
Verdict: Not recommended
Free Money System by Walter Green is just another program that promises to make you rich overnight. They even promise that you will be a millionaire in three months after joining their program.
Right from the start I want to say that you will not be a millionaire with this program because if it was so easy then everyone would become a millionaire and I would be the first one.
The most amazing fact about this and all other similar programs is that if you visit their site you will be notified that a few spots have left and you have to act fast, but if you visit their site over and over again you will see that nothing has changed. This fact alone is enough to understand that they are lying to you.
The main idea behind Free Money System by Walter Green
It's just another binary options trading software that automates the whole process and allows you to make money on a complete autopilot 🙁
It's being advertised as a free software, but to start making money, you need to invest at least $200. It's based on market prediction and they promise that with their software you will be able to win every time you make a trade.
You should keep in mind a simple fact that each time you invest your money, Walter makes money off of you while you get involved in an extremely risky venture because the whole system is not much different from gambling or playing a roulette.
Why I don't recommend this program
I don't recommend to invest your money into Walter's "free money system" because:
It's not actually free. You need to invest $250 at least
It's very risky
There is no refund or money back guarantee
He changes his websites every 6 – 8 months
There is a warning from SEC and CFTC about online binary programs
There are MANY negative reviews about this program on YouTube
Walter Green is the program you definitely should avoid due to many reasons mentioned above. If you are looking for a legit program, take a look at the comparison table. My recommended program is 100% safe and is free to join and I'm actually a member of this program.
Pros of Free Money System
You can join for free
You can likely make some money
Cons of Free Money System
Risky venture
No money back guarantee
False promises
Exaggerated earnings
No real support
You need to invest $200 at least to start trading
Inside the program
Can you really make money through binary options?
1. I really can't imagine or believe that there are still some people who buy into this type of offers and shady programs. The only way to take it seriously is if someone is completely new to making money online thing and they don't really understand how to separate legit program from scams.
When it comes to binary options trading softwares, I can tell you with full confidence that most of these programs are poor products and you should stay away from their offers if you want to be on the safe side.
Making money through Binary options trading is legit, but the problem is that most people fail at it simply because they want to start making money fast with little efforts while it's not realistic. I'm not saying that you will not make money at all.
Theoretically you can make a few bucks or a few hundred bucks per month, but before you achieve even such a decent success, you need to read a lot of material to gain enough knowledge, watch a lot of training videos and then practice, try and fail until you understand how to trade binary options.
Only few out of thousands of people involved in this type of business achieve real success, but the majority are losers and this is a fact.
My brother lost over 30 thousands of dollars at Forex currency trading though he had some experience and that's why I really and honestly don't recommend to get involved in binary options trading, especially if you are a risky person and can't stop when it's needed to stop.

Can you really trust Walter Green?
2. If you watch their promotional video, you will see many scam actors that act as millionaires though they are not. If you want to know who they are, I can tell you the truth. The truth is you can order such fake testimonials for $5 at Fiverr.com! I hope you see the picture now. BTW, you can see this face in many scam programs that use fake testimonials.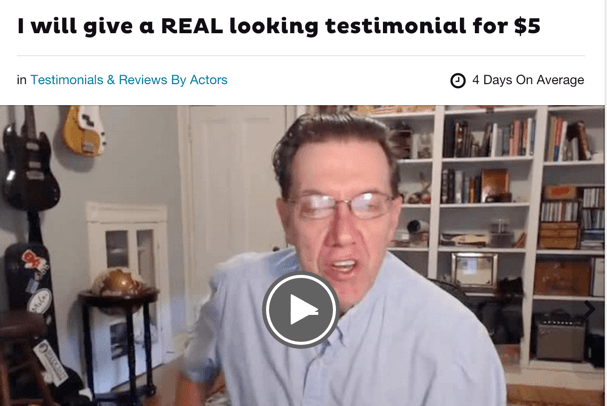 What SEC and CFTC say about internet based binary options programs?
3. Also, I would like you to know another important fact about binary options programs to save you from falling for scams and help you make the right decision. The fact is that very few programs are legit while most of them are illegal and are not complying with U.S. laws.
Organizations such as SEC (Securities and Exchange Commission) and CFTC (Commodity Futures Trading Commission) have received many complaints about internet based binary options programs. I think this fact alone is enough to be careful about Walter Green's program.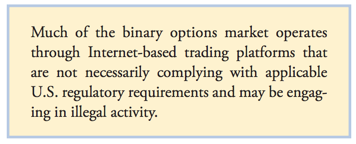 Are all binary options programs worthless?
4. I review many products, almost every day and I've reviewed many binary options trading programs recently. Among them are: Millionaire Society, Andrew Taylor's Enigma Code, Larry's Cash Machine, Guaranteed Outcome etc.
If you take a look at these products you will find that all of them have major issues, such as a lot of complaints, fake testimonials, false promises and I'm sure that Walter Green is not different from these programs.
Also, very often it's really hard to figure out which site, url belongs to a particular program. They change their urls or send visitors to different binary program sites only to make more money off of them. In this particular case, as you can see at the top of my review I have two different urls for the same program and it does look really shady.
A few clicks from being a millionaire?
5. Walter Green, is just another shady guy who claims that he has helped hundreds of people become millionaires by just copying his success. And he promises that you can do the same with your mouse click.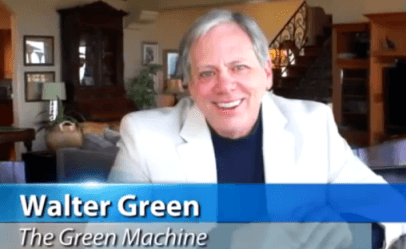 Can you predict the market?
6. Your whole business is going to be based on prediction which means that you must be aware of all processes going on the market, have some basic knowledge on economics, finance, politics.
Your business is predict how currency pair will go, rise or fall. Even experienced traders lose hundreds and thousands of dollars, not to mention newbies with zero experience and little knowledge. If you want to dive into this then get the knowledge first and then trade.
In order to trade successfully in this business you need to analyze the market, read tons of economics and financial journals to understand the market. In order to trade successfully you need to do a lot of research which takes time and effort. It's not just about clicking software buttons.
Who is the most money maker?
7. When you trade binary options you can't do it on your own, you need to choose a binary broker: XB24, GTOptions or Anyoption. As I told you above, each time you invest your money with any of these brokers, Walter Green is going to make money off of you regardless of if you make money or lose. That's why you must understand that Walter Green is the person who makes the most money, not you.

How much will it cost me?
8. Also, once you are inside their system they will encourage you to invest more in order to make more. There are different packages inside the system:
Standard – $500 -$999
Executive – $1000- $4.999
Gold – $5000 – $9.999
Platinum – $10.000+
The more you invest in order to make a long term trade the more you can lose. So, it's very misleading and I recommend you to be careful.
What other people say about this program?
9. Most of the brokers who are involved in the internet based binary options platforms are from third countries that don't follow any regulations which means you are going to risk your money. Take a look at what people say about Walter Green's System. If you continue your search you will find a lot of other complaints.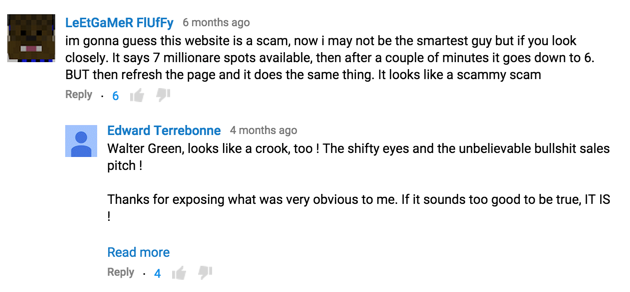 What does Walter guarantee?
10. Walter promises you that with his system:
You can make $700 daily and even more
You will be trained and explained how to use his software to make millions
You will have access to the best experts and brokers and will learn all the secrets to making thousands of dollars each and every week.
All I can say is don't trust him. This is only a theory and if it was so easy then I would be making millions already instead of working hard on my site and making honest money.
Everyone would be making. Just trust my experience and stay away from this shady guy. But it's up to you. If you want to join, you are free to do so.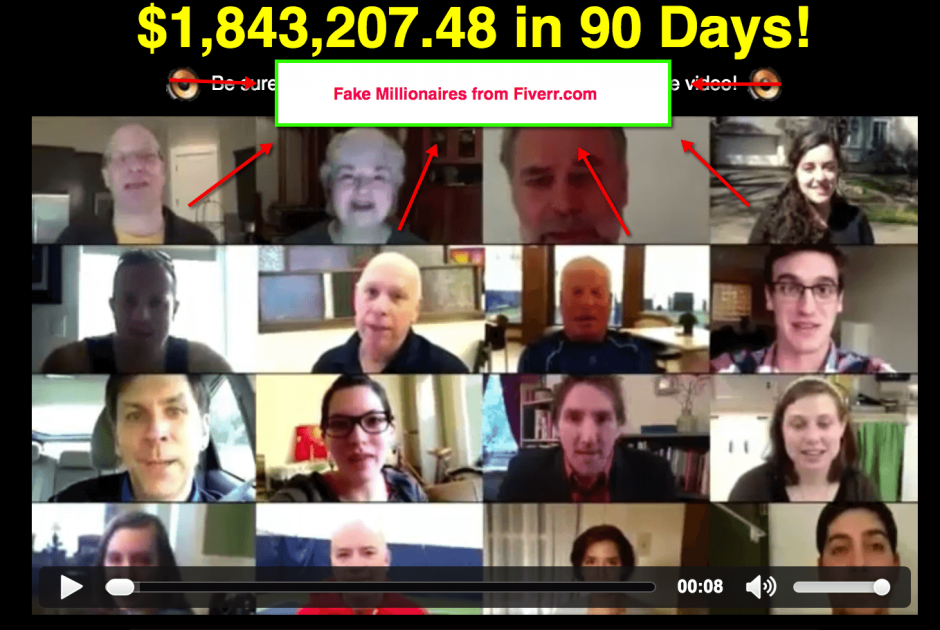 Recent update and warning
Some sites claim Walter Green's system has been stolen by hackers and they are now linking his system to bad, untrusted  brokers and that they have been told not to share a link to Walter Green system online for general public for security reasons and you now have to email them to get a link to the system and the number of spots is limited.
I can only say that this is an old tricky method that most scammers use and i really don't trust them. I reviewed many binary programs and so far most of them are scams or poor products. Here is the the list of the programs I've reviewed recently:
Finally, it's up to you to try it or not. I'm not sure but may be you will be lucky with it. I can only say that like any other business it requires knowledge and experience. Don't trust those who promise you that you can just click buttons and make tons of money.
I'm not saying that Walter Green is a scam. I just don't recommend it for many good reasons but it's up to you. If you want to make money through binary options I recommend you to find some legit and proven program that has a good reputation on the internet.
BTW, Walter Green's two websites waltergreenfreemoney.net and waltergreenfreemoneysystem.net are no longer working which means that either Walter Green is not a millionaire or he is trying to scam you through different online platforms.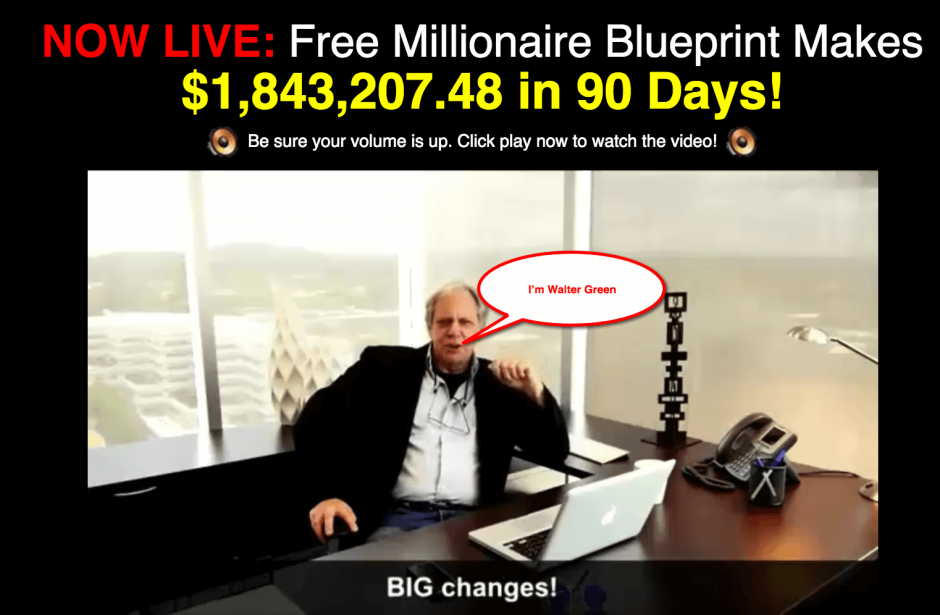 Reputable programs never change their website urls and if they do they do so in very rare cases. As you can see, Walter tries to change his website url every 6 months which is not normal at all.
I can tell you that he does so due to a high number of negative reports about his "amazing" free money system. His new sites are:  http://www.ultimatemillionairesblueprint.co  and http://www.millionaires-blueprint.co/
But I don't really know how long it will stay at this domain. Probably a few months at best. Be careful about this program and I don't really recommend to invest your money into this system.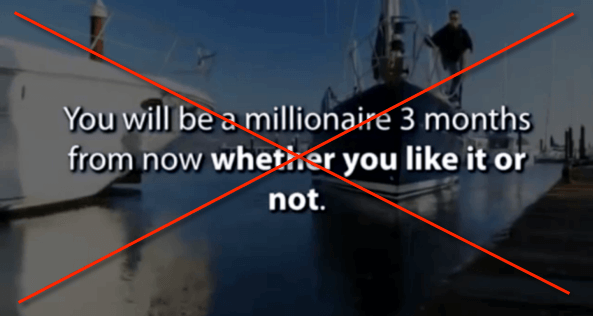 Final word on Walter Green's Free Money System
My goal is to gain trust of my visitors and that's why I always recommend a program only if I know exactly that it's legit. Instead of wasting your money and time on programs like Walter Green's Free Money System, I recommend you to try my recommended step-by-step program.
I've been a premium member of this program – online business community since 2013 and I owe to this program for having my site up and running and making me money.
You can join it for free and try it within 7–10 days and even, you can go through 10 lessons so you can make an informed decision. Feel free to contact me if you have any questions or leave your comments below.